Entertainment
Gael García Bernal Never Had Wife! Romance With Girlfriend – And It's New
Sometimes rumors may go as far as to label a famous figure's love life with a false conclusion. One of the victims of such speculations is the renowned Mexican actor, Gael Garcia, who was rumored to have a wife when he never did.
Why don't you find the real truth below?
Gael Garcia Bernal's Split:
Just because a dating period stretches long does not mean that the couple is married. A similar case was experienced by the Mexican actor, Gael Garcia Bernal, whose six years of dating period was mistaken for married life with the Argentinian actress, Dolores Fonzi.
Gael first met Dolores on the set of 'Vidas Privadas' in 2001, but the couple did not start dating right away. The two became official in 2008 and shared the six years of dating period until 2014.
The duo even has two children, son Lazaro and daughter Libertad, together which might be the prime reason for concluding that Fonzi is Gael's wife.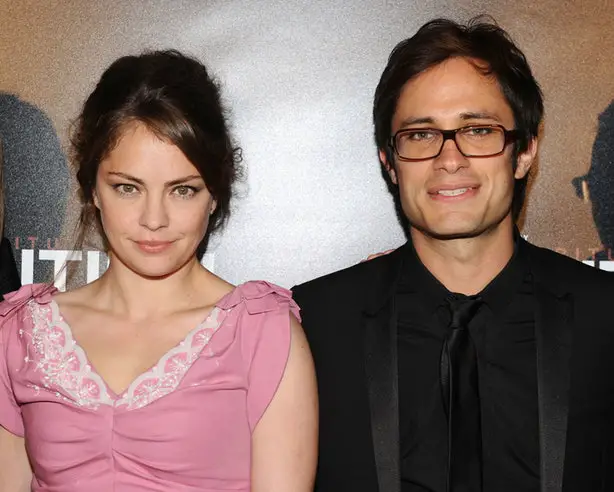 Gael Garcia Bernal, his ex-girlfriend, Dolores Fonzi (Photo: justjared)
After the couple called it quits in December 2014, Gael cited his busy schedule as the reason for the split. Bernal and Fonzi were not able to spend time together as Bernal was on a traveling spree and Fonzi's busy schedule stopped her to travel with him.  
Following the split, Gael confirmed that Fonzi was only his girlfriend and never his wife. In an interview with E! Online, he revealed the information by saying,  
"We actually didn't even get married. We had kids."
However, Gael disclosed to the magazine that he felt "more than married." Further talking about the duo's relationship, Gael added,
 "What's important is the arrangement. The responsibility. The deal. To do it with the person you're embarking on [it with]. That's more important than anything any religion or government would say. But that's a case-by-case situation. I'm not saying it should be like this. But for us it was."
Regarding the split, Gael's mother, Patricia Bernal also confirmed the news to People Espanol. Not only that, Patricia even stated that both Gael and Fonzi "remain great friends" after the break-up and are focusing on raising their two children.
Before Dolores, Gael dated the well-known beautiful actress Natalie Portman from 2006 to 2007. No further information about their relationship, including the reason behind their break up, is available.
New Girlfriend or Not?
After the split, Gael not only gave his opinion on his breakup with Dolores Fonzi but also revealed that he is not a one-woman man.
"So many things have changed in the last century. The concept of monogamy is an inheritance of a medieval time, when family would carry the tradition of the name and certain privileges. It's a way of organizing society, perhaps. So all the moral issues that carry with monogamy and the real meaning of where it comes from? It's questionable nowadays. I can't say I don't believe in it. I just think that everyone has their own interpretation."
However, he is a firm believer in the family union. He shared,
"The institution of family is important, definitely. And I enjoy it a lot. More than I thought would."
As the interview took place after his split with Dolores Fonzi, it foreshadowed that Gael was not going to stop his dating affairs on account of the separation. 
A year after the split, in 2015, Gael was rumored to be dating another Argentine actress, Belen Chavanne, who he met during the casting of one of his short films.
In an interview with Gente magazine, Chavanne revealed that she met Gael in Mexico and further disclosed that the duo shares good chemistry. She quoted, 
 "Honestly, we have good chemistry and he helped me out a lot in his country."
Aside from Gael's dating life, he is mostly known for 'Mozart in the Jungle,' 'Amores Perro,' and 'Science of Sleep.' Throughout his career, Gael has accumulated high fame and a net worth of $12 million.