Entertainment
Gary Cole Married Life With Wife To Go Downhill Soon! Recently Splits, Leaving Two Separate Family For Daughter
Separation of parents takes a significant toll on their children, as they do not know what is going to happen with their family life, next. For a child, the love of their parents combined matters a lot.
But, sadly, when you have two separate families on hands; due to the separation of your parents, you do not know what to do. The same dilemma can be linked with the daughter of Gary Cole and his wife Teddi Siddall, who are soon to be separated leaving their daughter with two families.
So why is the relationship between Gary and his wife, going downhill? Let us find out!
Gary Cole And His Wife To Part Ways From One Another: The Reason?
Gary Cole and his wife of 25 years Teddi Siddall are heading to the court for a divorce.
The actor, who is known for playing Bill Lumbergh in the 1999 Jennifer Aniston and Ron Livingston starrer comedy "Office Space," has a 24-year-old autistic daughter, Mary. He shares Mary with his wife Teddi, who he married back in 1992.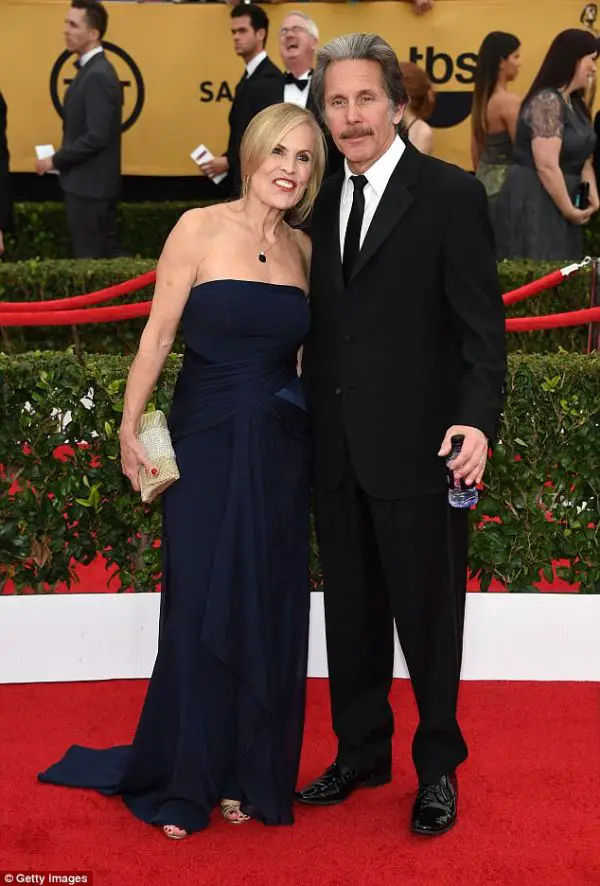 Caption: Gary Cole and his wife Teddi Siddall are getting divorced, pictured here in January 2015.
Photo Credit: dailymail.co.uk
Reports suggest that it was Teddi who filed for the divorce. Meanwhile, Teddi herself stated that; they split and separated from one another on February 8, 2015.
Siddall was also found asking for spousal support from Cole, as well as, adult child support for Mary, their daughter, was requested. However, no significant reason for their relationship's downfall has been revealed, which indicates that they want to keep things private.
Having said that, we will have to patiently wait to figure out, what transpires of this turmoil between them.
Back in 2009, when Autism Awareness Month was looming around the corner, Gary addressed his daughter's autism. 1 in 150 children is being diagnosed with the complex neurological disorder called autism, and Gary too spoke about the same issue with his daughter,
"It seems you can ask any friend, any relative and they'll be able to tell you about someone they know with autism. Or direct you to a good doctor who can help."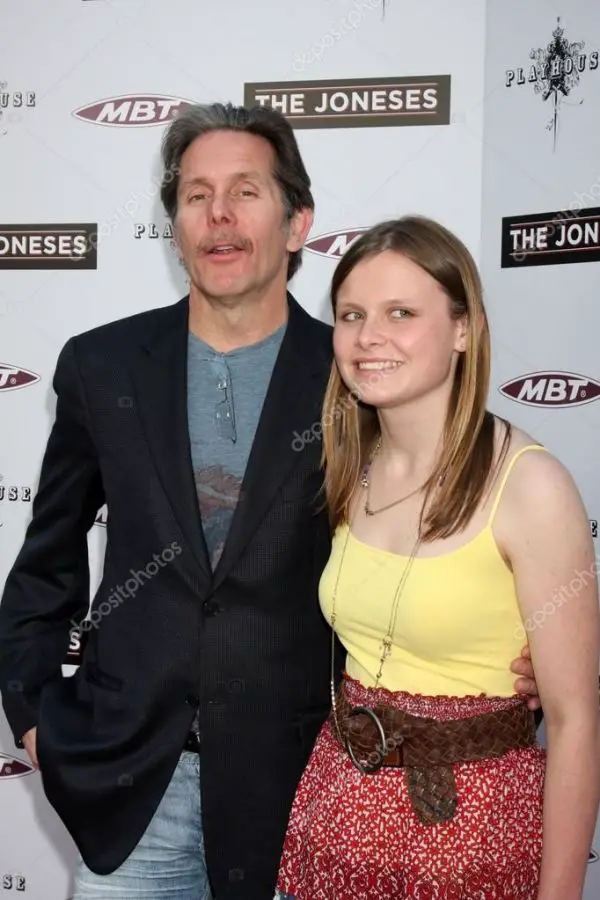 Caption: Gary Cole and his daughter Mary Cole.
Photo Credit: depositphotos.com
He also opened up about how he found something amiss with Mary when she was just two in age.
"[She] didn't process information like you or I do, and did not pick up on social cues,"
Gary also shared some useful tips and advice, for the other people whose near and dear ones may be suffering from this neurological disorder. He said,
"Seek answers, and the earlier the better."
It shows that he loves his daughter in an ample amount, and does not want any other person to go through; what he had undergone.
A Short Wiki-Like Bio of Gary Cole.
Born in Park Ridge, Illinois, USA on September 20, 1956, Gary Cole, or as people know him by his birth name, Gary Michael Cole, is an American actor. He is best known for his roles on "Pineapple Express" (2008), "Office Space" (1999) and "Talladega Nights: The Ballad of Ricky Bobby" (2006).
In 1985, Gary became a member of the "Steppenwolf Theatre Ensemble." He started acting as "Snoopy" in a high school production of "You're a Good Man, Charlie Brown." Gary also attended the Illinois State University; a university, which his fellow actors Laurie Metcalf and John Malkovich attended too.
The successful career rewarded to him by these projects has resulted in earning a great deal of fortune in his life. As an outcome of which, he enjoys a net worth of $3 million.
Stay with us for the latest updates on Gary Cole!