Entertainment
Gavin MacIntosh, 18, Shirtless Goals - Gay Rumors True Or Just Jealousy?
American actor Gavin MacIntosh, who is famously known for his recurring role as Connor Stevens on the Freeform drama series The Fosters, is one of those celebrities who has got tangled in gay speculations. 
But the Tucson native has successfully shoveled off the rumors just like he transformed his puffed body into a perfect physique.
What Caused Gay Rumors?
Gavin got speculated as a gay person after he portrayed the gay role as Conor Stevens in the ABC's hit series The Fosters. In the series, he even kissed his co-star Jude Jacob, played by actor Hayden Byerly.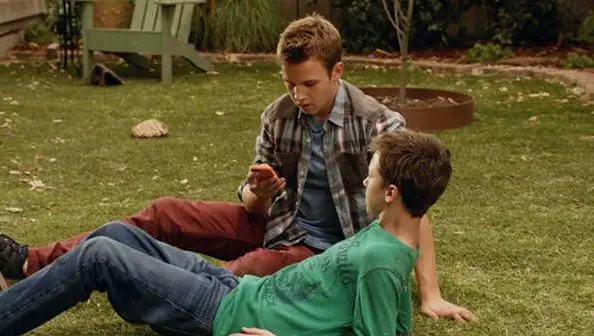 Gavin MacIntosh and Hayden Byerly in the set of The Fosters (Photo: pinimg.com)
The kiss between the two seventh graders caused quite a stir as it was the youngest same-sex kiss in U.S. television history. And their chemistry got considered to have inspired thousands of people. 
After playing the gay role, Gavin became an outspoken advocate for the LGBT rights, which made his followers believe that Gavin was not straight. But Gavin snapped away from the rumors after publicizing his taken relationship status out in the media. 
Girlfriend Snapped Gay Allegations!
Gavin, who stands at the height of, has been in a dating relationship with actress Brooke Sorensen since 2014. The couple first met at the birthday party of Gavin's dad. 
Then, the couple clicked right away and started dating. They even attended numerous events together as a couple. One such instance is when the lovebirds appeared at the Knott's Berry Farm Ride Launch with co-stars and friends in May 2015.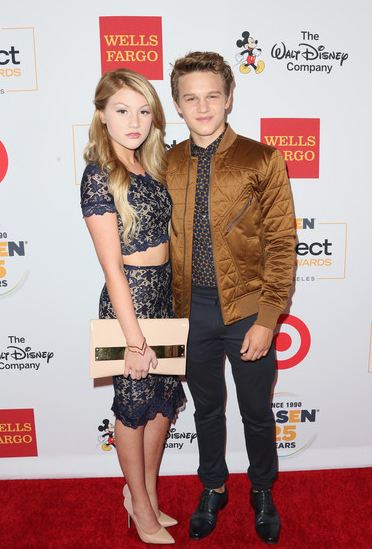 Gavin MacIntosh attends the 2015 GLSEN Respect Awards  with girlfriend Brooke Sorensen on 23 October 2016 (Photo: zimbio.com)
They walked the red carpet as a couple during The 5th Wave screening at Pacific Theatre at The Grove on 14 January 2016. The couple also timely updated their social media accounts and shared the glimpses of their relationship with their followers.
Back on 31 October 2016, Gavin uplaoded his picture with Brooke and via the caption, revealed that the day was their second anniversary. He wrote, 
2 years with my Girl
Moreover, the couple even shared the glimpses of their third Valentine's Day on Instagram. Gavin posted a collage picture of himself and his girlfriend on 14 February 2017. In the caption, he wrote that he can't believe that it was their third Valentine's together. 
Gavin and his lady spend quality time together. They even went for a helicopter ride on the occasion of Gavin's birthday on 25 March 2017. And after a day they went to the Coachella together.
While Gavin spends quality time with his girlfriend, he also shows his determination on staying fit and maintaining his good physique.
Fitness Conscious Loving Son 
On 4 December 2017, Gavin Instagrammed two shirtless picture of himself that showed his body before and after his gym sessions. He captioned the photos writing that the fluffy body was the result of laziness and lack of motivation while his current physique was the result of the desire to be the best that one can be. 
Gavin also admitted that he didn't realize how porkier he looked until he noticed a change after putting on discipline and workout routines. He also asked his followers to respect and take care of themselves and claimed to maintain a healthy body until death.
If you can take anything from this paragraph, let it be this: Respect yourself and take care of your body, a healthy mind will follow, healthy relationships after that, and eventually, success. That last part I'll always be working toward until the day I die.
As Gavin has finally secured a good physique to his body, he timely flaunts his shirtless pictures. Moreover, he also shares glimpses of his parents and family time and again.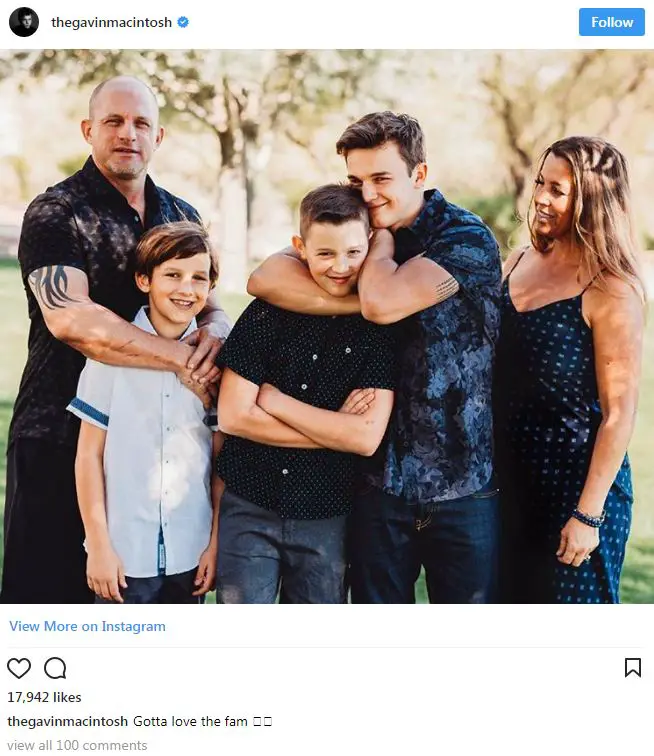 Gavin MacIntosh hugs his brother while posing for a family photo in January 2018 (Photo: Gavin MacIntosh's Instagram)
On 6 January 2018, he Instagrammed his family picture, that consisted of his parents and two younger brothers. In the caption, he wrote, "Gotta love the fam."
With love for family and girlfriend, Gavin has already achieved success at a young age and he is undoubtedly on his way to great achievements.