Entertainment
Genesis Rodriguez Dating Older Men Was Not Awkward! The Reason Behind Her Breakup With Her Then Boyfriend.
Many of us have always been hearing that age is just a number, and that is something which soap opera actress Genesis Rodriguez can explain to you better. Why Genesis? Because she was once in a dating relationship with a man, who was much older than her.
It's understandable that love has no bounds, but what was their relationship like?
Well, in this segment today, we'll address the curiosity that you hold and also provide insight regarding the reason behind the falling apart of Genesis' love with her then boyfriend.
So let's get going!
Genesis Rodriguez Once Proved That Age Is Just A Number; Was Dating A Much Older Boyfriend!
Genesis Rodriguez is hot and super attractive, and no one can put forth a contradictory view about it. This amazing soap opera actress, who is Latino in ethnicity, was once in a dating relationship with Christian Meier, who was 17 years older than her.
The two met while on the sets of "Doña Bárbara" and started their romance in 2008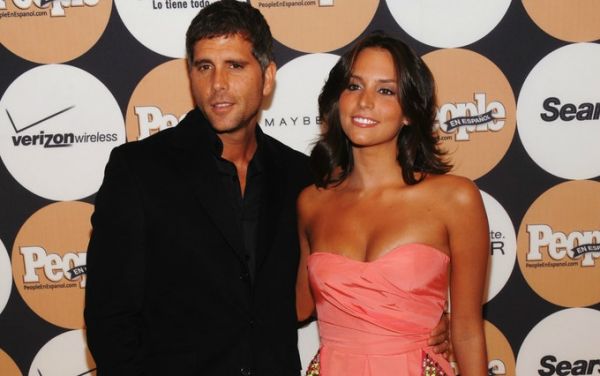 Caption: Genesis Rodriguez was once dating Christian Meier who was 17 years older than her in age.
Photo Credit: intouchweekly.com
But as they say, sometimes, career is the biggest roadblock to a relationship, and that was the same with their relationship!
The two did not last long because Genesis chose her career over her relationship and chose to move to California.
Back in an interview in 2016, when she was asked how it was like dating an older man, she said,
"Maybe I was mimicking my parents' relationship, because my dad is 23 years older than my mom. I fell madly in love with Christian,"
She expressed her decision of choosing career over love as she said,
"I either stick it out with him and make it work or focus on my career. I chose my career. "
So for those who were wondering if the two ever got engaged, the answer is a straight 'NO,' as they then moved along in separate paths.
She also addressed her then love life as,
"It's always been such a freaking headache to introduce a guy to my dad because my dad is probably going to say something inappropriate, be rude or show his El Puma side."
And in case people were unaware, her father is the iconic José Luis "El Puma" Rodriguez, who is a world famous Venezuelan singer.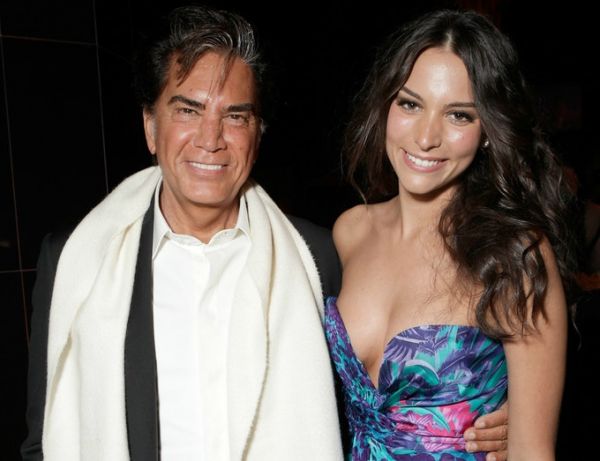 Caption: Genesis Rodriguez and her father José Luis "El Puma" Rodriguez.
Photo Credit: intouchweekly.com
More You'd Like To Know About Genesis Rodriguez: Her Family Life.
Genesis Rodriguez was born in Miami, Florida. She is the daughter of the famous Venezuelan singer and actor José Luis 'El Puma' Rodríguez, and Carolina Perez, a famous Cuban model. Genesis also has two half-sisters, Liliana Rodriguez and Lilibeth Morillo.
The love she has for her parents is incomparable; the post see made on fathers day says it all!
She studied at the Miami based Carrolton School of the Sacred Heart. Moreover, Rodriguez knew she wanted to act since her childhood and attended summer training classes at the famous Lee Strasberg Theatre and Film Institute.
Her passion towards acting from the early age is also the reason why she has been able to taste the kind of success she has garnered thus far.
Rodriguez has also appeared on the Latino magazine a number of times and has been a standard-bearer for the people of her community.
Moreover, if you have missed out on witnessing the immense talent of this gorgeous lady, you need to watch movies like "Man on a Ledge" and "What to Expect When You're Expecting" and also Spanish language series like "Prisionera," "Dame Chocolate" and "Doña Bárbara." She also appeared as Sarah in the successful show "Entourage!"
Think we're missing something? Do let us know in the comment section below!