Entertainment
Genevieve Angelson Embarrassed Herself Before Dating A Man; Any News On Who Is Her Boyfriend?
The American TV actress Genevieve Angelson who is an outspoken person is not so outspoken about her boyfriend. Well! It is evident from her tweets that she is dating but Who? It's never out. Today, let's see about her in a way secretive dating affair.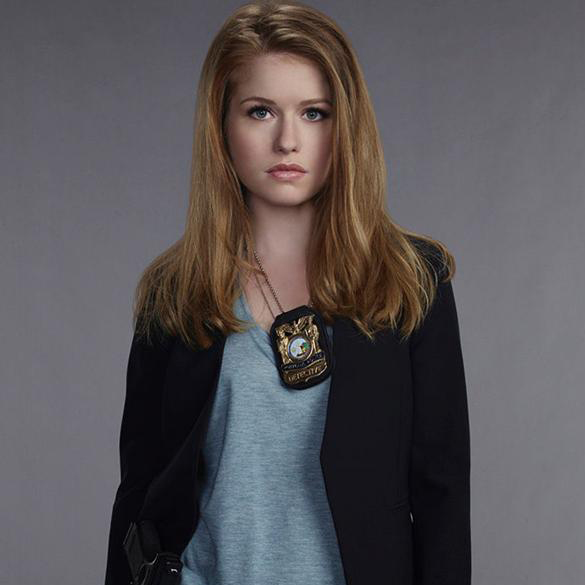 The American TV actress Genevieve Angelson who is an outspoken person is not so outspoken about her boyfriend. Well! It is evident from her tweets that she is dating but Who? It's never out. 
Have a boyfriend but who is the lucky guy?
'Backstorm' actress, Genevieve Angelson, is also very famous in Twitter with her sarcastic and funny tweets. This actress is very open about her dating but remaining tight-lipped about her boyfriend's name. We can see different ironic tweets which in one way or other relates to her boyfriend.
Here are some tweets on which she has mentioned about the time with her beloved one. On her sardonic tweets, she said how romantic her boyfriend is and how he makes her feel special.

She loves to play with her tweets on which her loved one also showed his reaction. Angelson herself made us familiar about that in her tweets, which says

Furthermore, the 29-years old actress has ironically described the caring nature of her boyfriend and his phubbing nature.

These are some tweets of Genevieve Angelson making us familiar about her boyfriend. But she has maintained secrecy about the name.

That was pretty much about the dating affair of 'Good Girls Revolt' actress. Maybe soon she will make her fans familiar about the name of her boyfriend and many information regarding him, but for now, she has managed to keep his name out of the limelight.
Embarrassed due to ambien!
While making her appearance in a talk show 'Late Night with Seth Meyers' on 2016, she shared her horrifying experience due to sleeping pills. As she mentioned, she took Ambien as per the prescription of the doctor. Then she started,
"What they didn't warn me about was apparently one of the worst side effects of Ambien is texting on Ambien, and I did that…"
Then the side effects of ambien starts to react as she gets text from the guy with whom her friend was trying to hook her with, which said,
"Is your weekend off to a good start?"
To which she replied with a long answer, that was like,
"It really is.

My best friend had a birthdays party.

I showed up, heart open, available for fun.

I had it!

Then comes moment where it seems the dreams your hoped you'd fulfill are on the other side of a hill you're not willing walk. And it's time to go home. That second wave of the party where things get deeper and Maybe change locations and maybe there were a million exit opportunities you wish you'd took!

I got out before this drama played out in my head and walked my dog and I don't have regrets."
And again she added,
"Parties are mine fields!"
Caption: Embarrassing moment Angelson had to face due to sleeping pills posted on November 1, 2016.
Then she woke up next morning with no memories of the whole scenario which she created. To makeup, she replied,
"Ok I have to jump in by way of explanation: I took an ambien for the first time in ages last night and made the rookie mistake of not burying my phone in Siberia first because it makes you trip balls and completely confident you're coherent. truly humbled by own self assured nonsense this morning! As you were!"
That is hilariously, but the best part of the entire text exchange would be the reply of the guy who texted,
"Yes!

Don't blame the ambien. That's not fair to ambient."
That was all about the ambien, but I guess you would admit that was very enjoyable when she shared, right?
Genevieve Angelson: A Short Bio:
Genevieve Angelson was born in New York City on 13th April 1987. She graduated from Tisch School of the Arts in 2012. The American actress is popularly known for her work as Caitlin Hobart on 'House of Lies,' Nicole Gravely on 'Backstorm' and Patti Robinson on 'Good Girls Revolt.' She has also worked in True Story (2015), Top Five (2014) and additionally she had made her appearance in series like Army Wives (2010) and The Good Wife (2013). All her work in different series must have handed out an impressive net worth, but unfortunately, she has not made official of the exact figure of her net worth.
Her recent project for 2018 is 'Untitled He Intouchables Remake' which is in its process of filming. We would like to wish her all the best, hope that will probably help her to lift her career to the height of success.