Entertainment
George Burgess Enjoying With Fiance, Joanna King: Dating Since 2014
Well, for everybody who believes George Burgess is gay, we have got a firm answer. George Burgess is fiance to one of the most beautiful and admired women in the fashion industry. Let's find out who she is and what she does.
So, the 24 years-old professional rugby league footballer proposed Joanna after dating long enough with a ring after dating long enough on January 6th making his long time girlfriend his fiance. He simply let everyone know through his Instagram picture saying, 'She said yes.'
The proposal took place just a few days after his big brother Sam Burgess got married to Phoebe Hooke at Phoebe's home in Bowral. Joanna and Burgess dated for two years before getting engaged. 
Fiances Enjoying Together (as Boyfriend-Girlfriend):
Caption: A little stroll in Byron.
Fiancee Jonna with George's Family
Now that the wedding plans are taking place, Joanna is frequently meeting and enjoying time with her sister-in-law and bridesmaid Phoebe Burgess. 
Phoebe has posted a photo on Instagram saying, "Special pancake breaky with the bride-to- be @joannamkingthis morning. ???? #ReportingForDuty".
News also came that Joanna astonishingly resembles Yolanda Hodgson, who is George's brother Luke's partner. Look for yourself and you will be amazed how similar they look, and moreover, both of them are models.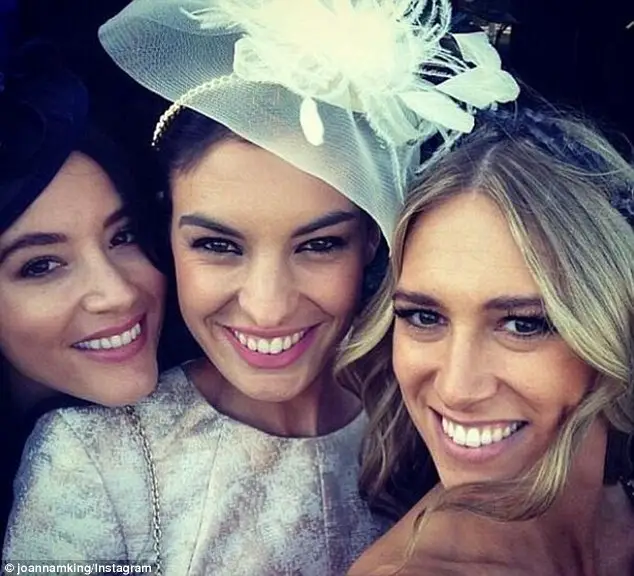 Caption: Joanna King (left), Yolanda Hodgson (center) and Phoebe Burgess (right).
Source: dailymail.co.uk
Dogs Enthusiasts:
 One thing is majorly similar between this couple, and that's they both have an absolute love for dogs. They are mostly seen playing and taking their dogs to walk.
Caption: George and Joanna, taking their pets to walk.
Well, right now, the date of their wedding has not been revealed, but we are sure that we will know all about it when it happens. Till then, we have nothing to offer than best wishes to the soon-to-be married couple.
His Salary and Net Worth:
George Burgess is currently enjoying a salary of $1 million dollars per season since 2014, after signing a contract worth three years with the South Sydney Rabbitohs. However, George's elder brother Sam Burgess in ahead of him as Sam did a contract of returning to South Sydney Rabbitohs with a massive $1.5 million dollars per season in late 2015. These two brothers have received such huge pile of money that both their net worth is still under review.
George's Short Bio:
George Burgess was born on 21st April 1992, in West Yorkshire, England and currently ages 24 years-old. George was raised in a Rugby influenced family, as his father was also a rugby league footballer for Nottingham City, Rochdale Hornet, and Hunslet. 
His father died on August 9, 2007, while battling motor neuron disease. Inspired by his father, all three of his elder brothers became professional rugby players as well.
In 2012, Burgess was signed by South Sydney Rabbitohs. He made his NRL debut for South Sydney Rabbitohs against Canterbury-Bankstown Bulldogs. 
He was still with South Sydney Rabbitohs when he was ruled out of the NRL due to groin injury for two months this May. Perhaps he has already gotten back since the due date is already over.