Entertainment
Gia Carides And Her Husband Of 17 Years Talk About Their Relationship And How It Went For Divorce
For those who shares life together and promises to stay 'forever,' sometimes, they are just not meant to stay together due to change in the circumstances. That possibly will end relation, and same is the case in marriages which results in divorce.  
Following that scenario, we have a story to share about an Australian actress Gia Carides who recently got divorced with the husband of 17 years.
Many Beautiful Moments Together But Just Not Meant To Be Forever!
The 52 years old star Gia Carides is best known for her portrayal as Liz Holt in 'Strictly Ballroom.' She got married to 'Annabelle 2' star Anthony LaPlaglia.
The two first met at a party in Sydney in 1992. A year later they signed a movie together, Paperback Romance (a.k.a. Lucky Break) which was released in 1994. Then dating for four years, the two got married in 1998. They also share a young daughter Bridget who was born on January 2003.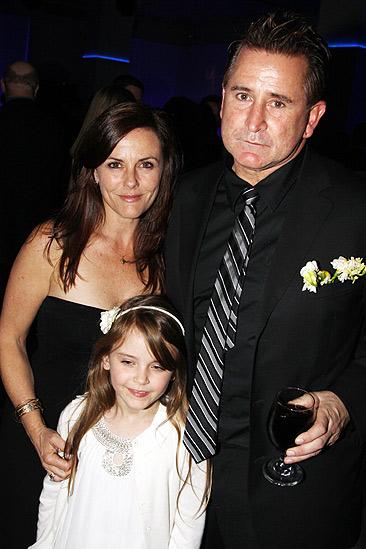 Caption: Gia Carides made her appearance on the opening night of the Broadway revival of Ken Ludwig's comedy Lend Me a Tenor with her then-husband Anthony LaPlaglia and daughter (2010). 
Photo Credit: broadway.com
But after sharing 17 years of life together, LaPlaglia filed for divorce in 2015 citing 'irreconcilable differences' as the ultimate reason. As there was no any prenuptial agreement signed by the couple, the property owned by them was split right from the middle.
Following the divorce agreement, in which Gia gets a one-time $12k check, plus $2,234 a month in spousal support. For child support, Gia gets $870 a month, and on the other side, Anthony got 2 Mercedes-Benz cars, a 2012 Ford truck, seven motorcycles, including 3 Ducati and also, a Steinway baby grand piano. Additionally, Anthony's got to tack on another 10% of any money he brings in over $182k.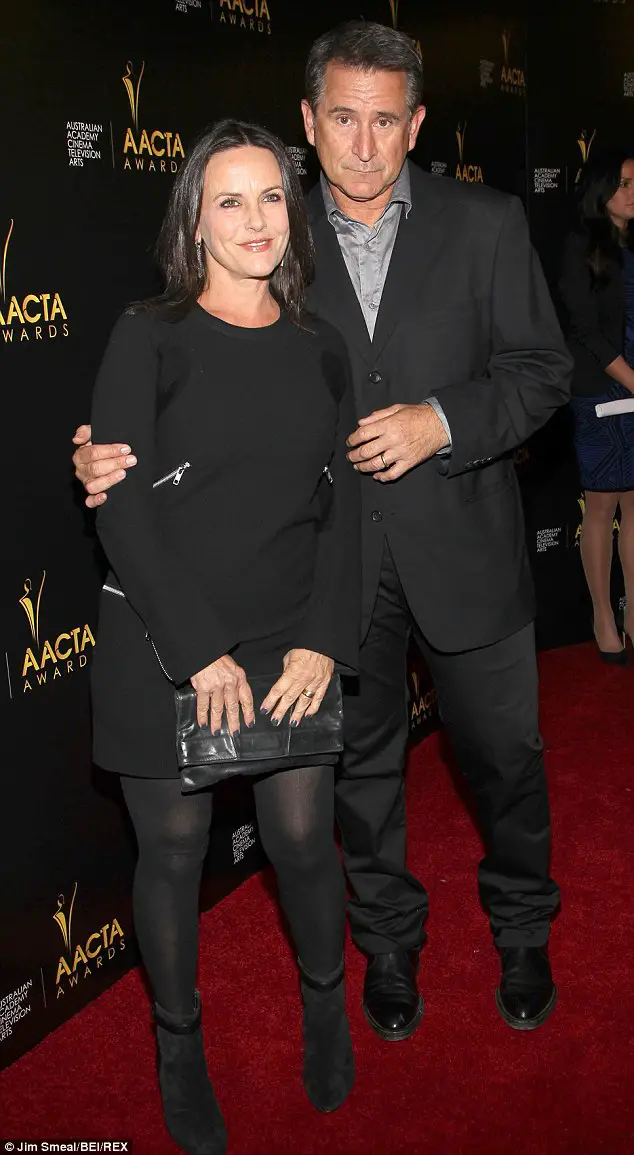 Caption: Gia Carides and Anthony LaPlagia appeared together in AACTA Awards (2014). 
Photo Credit: dailymail.co.uk
On that very topic of their divorce, we heard no word from 'My Big Fat Greek Wedding 2' star. But his husband who is refreshingly open and opinionated for a public figure has come out with some of his statements in an interview. 'Without the Trace' star explained of his marriage,
"People say 'it's failed. My attitude is that it didn't. Twenty years is a long time for any relationship, and so many positive and great things came out of it — my daughter being one of them ... It's an emotionally tough thing to go through, but it happens, and it's about adjusting to the fact that people change life changes."
On the process of talking about their marriage, he explains what might be the reason behind the split. He continued,
"With each age bracket you hit, whether you realize it or not, you're evolving into who you are. And sometimes in a relationship, they line up, and sometimes they go in opposite directions. It comes down to: At what point is the relationship no longer a happy or joyous thing to be in?"
Well! That's quite an obvious fact, though, but Anthony clarified the primary cause behind his split. He further added,
"It's always a 50/50 proposition … and they don't go wrong for any one reason, there are a million reasons they've gone wrong, and they're all so small and incremental along the way you don't notice them, and then the file builds, and you reach this crossroads."
That's how Anthony has explained about his relationship with his now ex-wife Gia Carides. But after all these words he was spotted with Alexander holding hands in Adelaide in February 2015, one month before Anthony and Gia had officially announced their split. This news has brought the high point in the spit.
There is speculation that his affair with Melbourne woman Alexandra Hickel who is 30 years junior to Anthony LaPlaglia might be the reason that leads to their divorce.
Whatever the scenario has been, the couple has already come out publicly in the red carpet together at the Mad Max: Fury Road premiere in Los Angeles in May 2015, nearly three months after his divorce.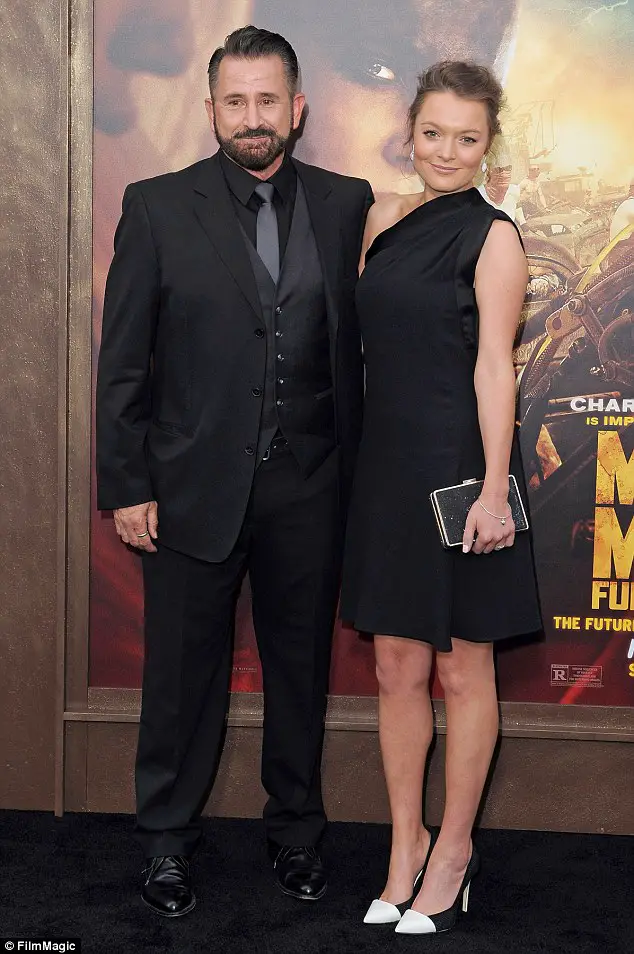 Caption: Following the divorce with the wife of 17 years, Anthony LaPlagia made his appearance in the premiere of Mad Max: Fury Road with his new love interest (2015). 
Photo Credit: dailymail.co.uk
It seems that Anthony has moved on quite fast but 'Brilliant Lies' star is still not ready to go on. She has been single after her divorce. What step she will take next is the thing that we all be waiting.