Giancarlo Stanton...an American professional baseball player...best known as the hard-hitting MLB right fielder for the...in a relationship with...Although Giancarlo has been making headlines regarding his career for a long time, he has only now come in the stoplight because of his relationship...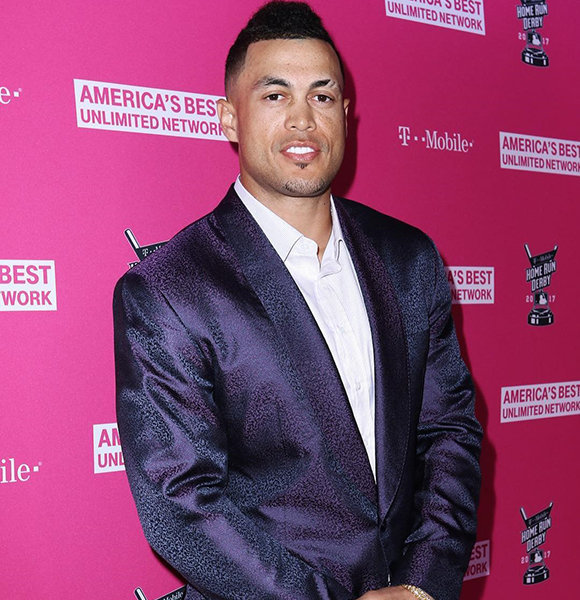 Giancarlo Stanton is a professional baseball player. Standing with a height of 6 feet 6 inches (1.98 m) and a weight of 111kg, he is best known as the hard-hitting MLB right fielder for the New York Yankees.
In two years with the Yankees since 2017, Giancarlo has only played nine games and 38 plate appearances because of serious injuries. He missed matches in mid-2019 after he strained a PCL in his right knee.
Giancarlo Stanton's Bio
Twenty-nine years old Giancarlo was born in Panorama City in Los Angeles, California in 1989. He celebrates his birthday on the 18th day of November. The basketball player belongs to the mixed ethnicity - he is of Irish and African-American descent.
Giancarlo was born in the household of father Mike Stanton, and mother, Jacinta Garay. His parents parted ways when Giancarlo was just eight years old. However, his parents lived in the same neighborhood to raise him together.
MLB Star Player:- Nolan Arenado Married, Family, High School
For his schooling, the baseballer initially attended Verdugo Hills High School and later transferred to Notre Dame High School.
Giancarlo was inundated with football scholarship offers from the University of California, Los Angeles, University of Nevada, Las Vegas, and the University of Southern California.
However, Giancarlo chose to pursue a career in baseball at Tulane University. However, shortly he was drafted in the 2007 amateur draft by the Florida Marlins in the 2nd round with the 76th overall selection. So, he dropped out of school to play full-time baseball. 
Is Giancarlo Married? Wife Or Girlfriend
The star player's name was tied with the supermodel, Chase Carter on October 2018. The rumors started circulating after the pair began appearing on each other's Instagram profiles.
It was reported that the athlete and his rumored girlfriend met at the CC Sabathia and Friends Celebrity Softball Game on June 2018. The rumors gained more steam as Chase was spotted at many of the New York Yankees' games.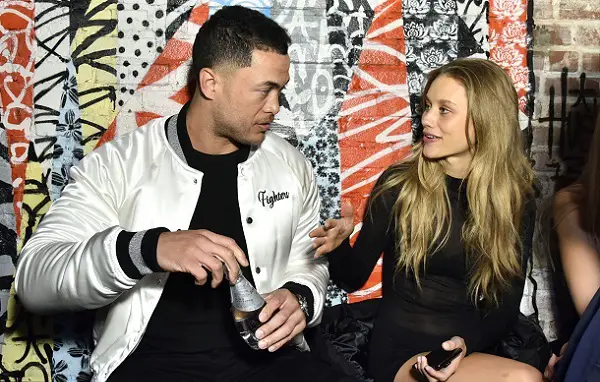 Giancarlo Stanton with girlfriend Chase Carter in 2019 (Photo: larrybrownsports.com)
Finally, at the end of March 2019, the couple came out to the public. Giancarlo accompanied his girlfriend to a DuJour media event at TAO Downtown in New York.
Info On Career & Net Worth
Giancarlo began his career more than a decade ago. In 2007, he was selected by the Florida Marlins to play in the amateur league. His very first contract came with a signing bonus of $476K.
After playing in the amateur league with the Marlins for three years, Giancarlo made his debut in the major league on the 8th of June 2010. During his time with the Marlins, he managed to set a world record.
On the 21st of May 2012, he hit the fastest off-beat home run at 122.4 mph in recorded history.
Explore :- Sonny Gray's Trade Turned Out To Be Lucky For Him? Has A Contract That Goes Down To Arbitration In 2018
After a decade of being a part of the Florida Marlins, Giancarlo moved on to a new team; New York Yankees. He proved his worth to the Yankees from the very first game via hitting two home runs.
The athlete boasts a net worth of $40 Million with a salary of $25 Million per year.