Entertainment
Gillian Anderson, Twice Divorced With Husbands and Mother of 3 Children, Opens Up About Her Relationship Status
If there's anything we can learn from Gillian Anderson, it could be moving on and being confident that good things happen to those who wait.
Gillian Anderson, at the age of 48 has lived quite a life. On screen, she is this fierce, goal-oriented lady who does exactly what she has to, to get the job done. And she is no different in real life; she knows what she wants, and she sets her goal straight.
Gillian, who have had a wonderful acting career, is somehow not that lucky when with comes to relationships. Given her past strings of unsuccessful relationship history, Anderson is still hopeful and claims that the relationships she had in the past were not totally utter failures.
Married Life, Husband and Divorce History:
Anderson has been married twice and divorced twice as well. Her first husband was Clyde Klotz, an assistant director of The X-Files, a series that Anderson was a lead character of and also gave her a huge recognition. The couple married on New Year's Day in 1994. They welcomed a baby daughter, Piper Maru on September 25, 1994.
Unfortunately, the marriage wasn't quite working the two had to part ways. They got a divorce three years later, in 1997.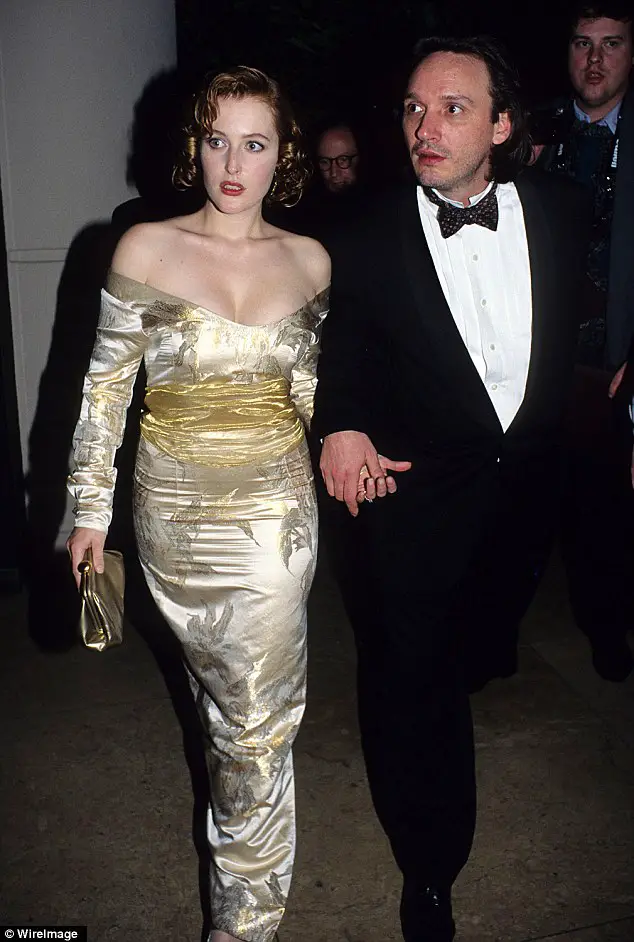 Caption: Gillian Anderson and her first ex-husband, Clyde Klotz 
Caption: dailymail.co.uk
Next came her marriage with a documentary filmmaker, Julian Ozanne. The two got married on December 29, 2004, in Kenya. But all was not well in paradise, as they briefly part ways two years later. They divorced in 2006.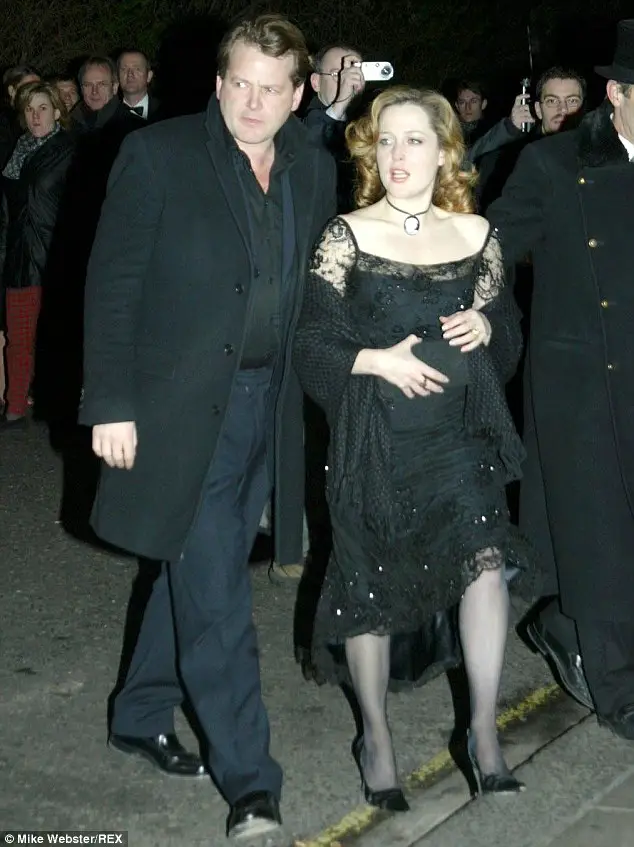 Caption: Gillian Anderson with her second ex-husband, Julian Ozanne
Source: dailymail.co.uk
And then there was the arrival of businessman Mark Griffiths. The two briefly started dating after Gillian got divorced from her second husband, Julian Ozanne.
This was notably her longest running relationship. Even though they never tied the knots, Gillian and Mark were happy together. Gillian gave birth to their first son Oscar on November 1, 2006, and their second son Felix was born on October 15, 2008. But sadly, the relationship came to an end on 2012, when the news broke that the two have broken up.
The news came as a shock to all of Gillian's fans as she and Mark had been together for six long years and shared a family together. But on the bright side, she still has a great relationship with her ex-beau.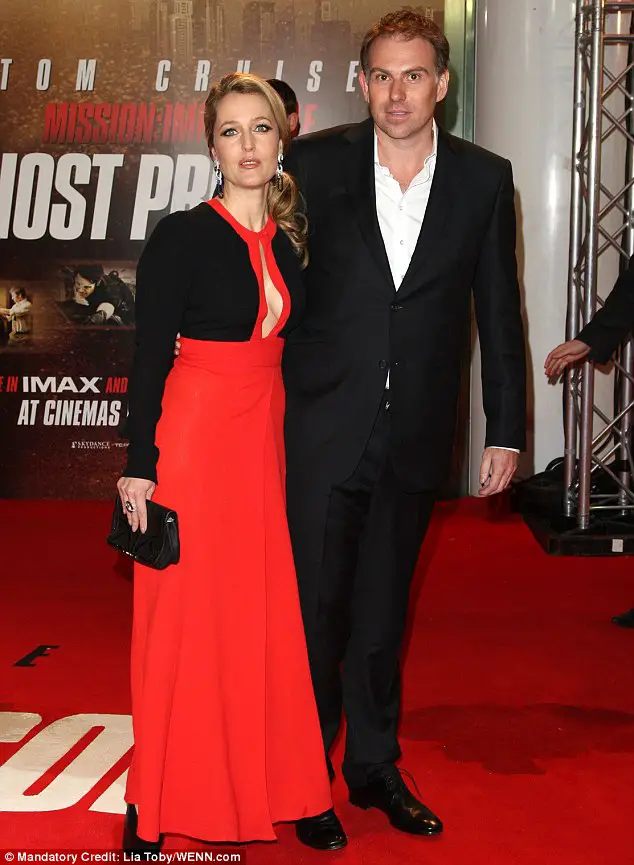 Caption: Gillian Anderson with her ex-boyfriend Mark Griffiths
Source: dailymail.co.uk
Relationship Status: Single or Boyfriend?
All the failed relationships never really made her lose hopes to find someone. Even though she is happily single right now, she doesn't want to jump into something that is not serious. And she does not even mind the same sex romance, if it's "The One," as she claims to be heterosexual.
So all we can hope for Gillian is a steady relationship and a better future.
Gillian Anderson's Short Bio:
Gillian Anderson was born on August 9, 1968, in Chicago, Illinois. Even though she was born in America, she grew up in London. She got her bachelor's degree in fine arts from The Theatre School at DePaul University in Chicago in 1990. She has been married and divorced twice, and has three children. 
She moved to New York and began her career with a play Absent Friends by Alan Ayckbourn. Her most memorable role was as Dana Scully in The X-Files. Other projects she has worked on are The Fall, Hannibal, etc.
She is currently set to star in a few more films and TV series like American Gods, Andorra, Crooked House, etc. The exact figure of her salary is unknown, but her net worth is said to be $25 million.