Entertainment
Gina Neely Reveals Shocking Before Divorce Details! Reveals Why She Left Husband
There are several reasons due to which a relationship ends. Some people are comfortable to share more on that, while some are not.
But what was the reason behind the downfall of the relationship between TV actor Gina Neely and her former husband? If you are wondering this as well, we have good news for you, as in this segment, Neely herself revealed the reason behind their divorce.
Why Did Gina Neely Divorce With Her Former Husband? The Reason:
Gina and her then-husband Pat Neely were high school sweethearts, and they rekindled their relationship at their ten-year reunion; moving on from their respective past marriages. The relationship escalated, and Gina and Pat got married in 1994.
But the relationship could not survive, and Gina Neely shocked the world when she announced her divorce with her then-husband, Pat Neely in September 2014. However, most of the people are still unaware of the root of the issue, that led them to get divorced after 20 long years of togetherness.
Caption: Gina Neely opens up about her divorce.
Video Credit: people.com
In the video above, she revealed that her relationship with Pat, who also is the co-star on "Down Home with the Neelys," started going downhill when the show debuted back in 2008.
"Pat is not a bad guy, he's just not for me. I didn't want to divorce my husband but it became necessary do it in order for me to be my best self."
She then added,
"He felt like we didn't spend enough time together. I felt like we did and we needed a little space."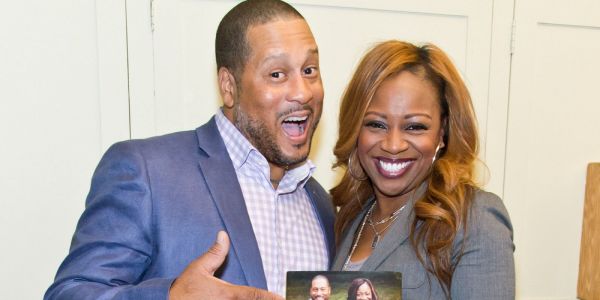 Caption: Gina Neely and her former husband, Pat Neely got divorced after 20 years of marriage.
Photo Credit: huffingtonpost.com
However, like everyone else, they also tried to get their relationship out of the rut and tried mending the relationship. Gina shared about the matter through a statement that said,
"We went to therapy 12 times. I tried to leave five times and I just didn't have the strength but the fifth time I held on to that. It became necessary for me to find my path."
The two are parents to two kids, daughters Shelbi and Spenser. Spenser is Gina's daughter from her previous marriage.
Now their lives have moved onto separate paths, but Gina shared that they are still good friends with each other.
"Business is business. Let's be clear about that! Life happens, honey. What are you going to do? Cry in a bowl of milk? At the end of the day, Pat and I are real people. Life happens. I had dinner with Pat on Friday. We're still good friends, but it just happened. You don't stop living because bad things happen. You keep going!"
Glad to know that there is no malicious feeling between them.
And did you know, the success of her show along with her career as a TV personality and an author has helped her accumulate a net worth of $2 million?
Gina Neely's Weight Loss:
If you notice, Gina Neely is way too slimmer nowadays, and people often wonder what her secret to such body transformation really is.
Caption: How Gina Neely Shed So Much Weight? (Video Published on Oct 27, 2014)
Gina appeared on the "Wendy Williams" show, and she candidly spoke with the host, Wendy about her divorce from her former husband and business partner, Pat, showing off a svelte new physique allowing her to wear size 0.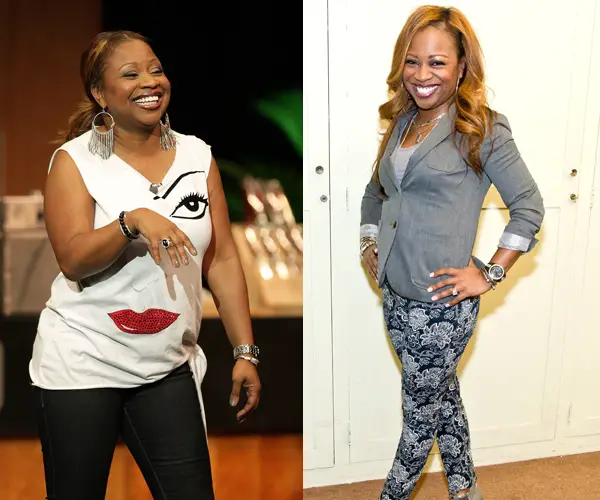 Caption: Gina Neely: Before and After Weight Loss.
Photo Credit: liverampup.com
Just some years ago, Gina was sharing her secrets of losing 50 lbs with proper diet along with CrossFit and Pole dancing classes shared the most important thing in the weight loss journey. She divulged,
"Working out is 20 percent of it. Eighty percent of it is what goes in your mouth. Once I started removing pork and beef from my diet — I do chicken, fish, and turkey."

"It's really just a matter of being prepared, staying consistent and being diligent about your cause, and just finding your center and embracing that and realizing you're not perfect."
And now at a size 0, Gina seems to be a flaunting the fitter version of herself and killing it with a new and improved chapter in life!