Entertainment
Openly Lesbian Gina Yashere: Open To Getting Married But Conditions Apply!
Openly Lesbian Gina Yashere: Open To Getting Married But Conditions Apply! Despite all differences and incompatibilities that might occur in the relationship, marriage is a big step in one's life. And the openly lesbian, Gina Yashere is ready to take the big step. However, she has some condition applied to get married.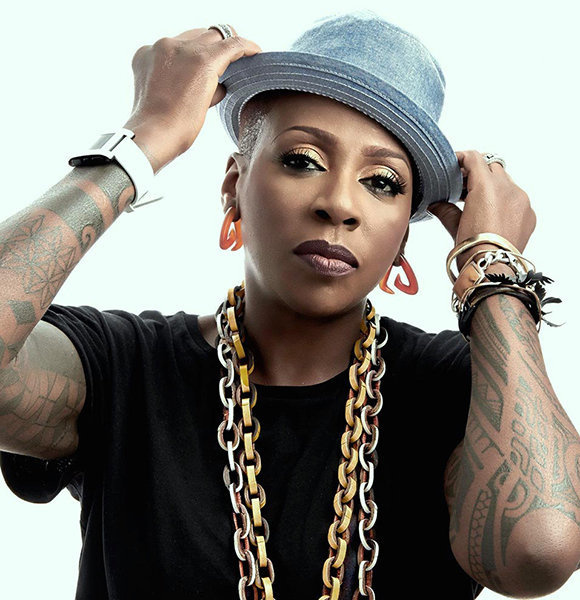 Marriage is a huge step in one's life, and the openly lesbian comedian Gina Yashere seems ready to take that move, but with some conditions.
So today, let's find out what are the conditions that she wants to put forward before tying the knot!
Ready for Marriage, But With Conditions!
The four-time winner of the 'Black Entertainment and Comedy,' Gina thinks that humor and romance need to go hand in hand.
As she was born and raised in England, there was never any cultural expectation for her dating life. Gina follows three simple instructions from her mother-" find a husband, settle down and finally have children." Well, Gina hasn't done any of those but is ready to get married with some conditions applied. 
Do you know that Gina is a kind of person who likes to live on her own, doing her stuff?
Because of the same, Gina will have her own house near her partner even after getting married as she'll get to go away and have her space whenever she wanted to.
Similarly, she wants a partner who would cook the meal for her, watch movies together and have a laugh on the sofa. However, she is not attracted to the person who tries hard to make her laugh probably because she is a comedian herself. She wants it to be pure and natural. 
Likewise, Gina also wants a partner who is highly independent because if she gets busy, her partner won't be hearing from her for three or four days.
Not just that, Gina wants a partner who is very much loyal to her. She is interested in what her partner does and in return expects the same interest from her partner as well.
Well, by the looks of it. Gina has a tough exterior but instead has a sensitive soul inside!
Gina's WiKi-Like-Bio
Gina was born on 6 April 1974, in Bethnal Green, London, United Kingdom, to Nigerian parents.
Back in 2005, Gina was diagnosed with lupus, for which she had a lot of medication including steroids. As a side effect, she put on a lot of weight, but after six months on a vegan and raw food diet, her lupus symptoms almost disappeared. Eventually, she had a massive weight loss which didn't affect her dedication towards her work.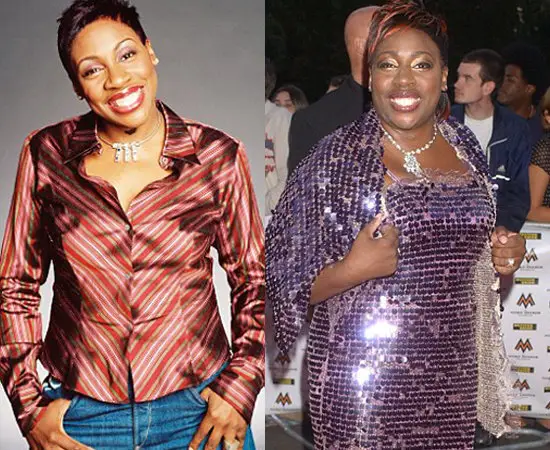 Caption: Gina after and before the weight loss (Liverampup.com)
Talking about her career, Gina previously worked as an elevator engineer for Otis. However, she has been a stand-up and TV star in the UK for several years now, with appearances on iconic TV shows such as 'Live At The Apollo,' 'Mock The Week' and 'Lenny Henry Show.'
Gina broke into the American Comedy scene with her appearance on Last Comic Standing (NBC), where she made it to the final and never went home.
Gina is well known in the US for being the only British comedian to ever appear on the iconic Def Comedy 'Jam,' as well as for her hilarious appearance on the Tonight Show, 'Crashing' and now as the British Correspondent on Comedy Central's 'The Daily Show' with Trevor Noah.
Gina's third Stand Up Special 'Gina Yashere: Ticking Boxes,' was sold to NBC owned, Seeso TV in the US, in 2017 which was filmed at the iconic 02 Brixton Academy, London, in front of over 2000 of her fans. Gina has just shot a fourth stand up Special for Netflix as well.
Moreover, Gina went on to be named one of the top ten rising talents in the Hollywood Reporter, which is very much deserved, don't you think so?
Express your views in the comment section below!