Entertainment
Graham Bensinger Dating To Get Married? Girlfriend Is Partner-In-Crime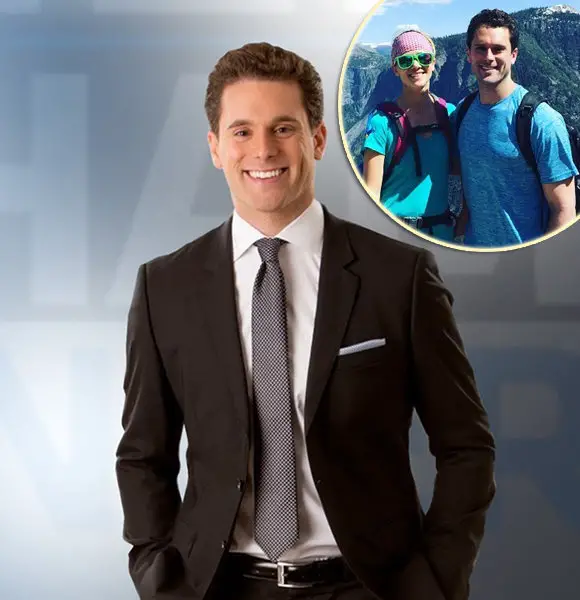 The famous Emmy Award-winning sports reporter, Graham Bensinger, is known to be a sports community's highly-regarded journalist. With his appearance on the Television shows, his fame and popularity have been growing steadily. 
If you have ever noticed Graham taking interviews with numerous sports celebrities, then you must have witnessed the charming looks of this journalist and wondered if he is married. 
Well, today we'll be clarifying your doubts and questions, as we take a stroll on the personal life of Graham and know more about his life behind the camera!
Graham Bensinger's Personal Life
The bonny Graham Bensinger, who is busy hosting shows and taking interviews with sports personalities, appears to be in a dating relationship. During an interview with the SportsBusiness Daily on 1st April 2016, Graham revealed his relationship status of being taken and said that his girlfriend lives in Idaho.
He also admitted that he loves going hiking with his girl every time he gets a chance to go out with her. In his own words,
I really enjoy hiking. But being based in St. Louis, there are some obvious limitations. I have a girlfriend who lives in a small town in the mountains of Idaho. We do a lot of hiking every chance I get out there with her. I also spend a little bit of time in Colorado over the summer.
Though Graham has not revealed the name of his girl anywhere, activities on his social media accounts hint that Graham has known his girl since the year 2015.
On April 18th, 2016 Graham uploaded a picture of himself with the woman in his Instagram account and there in the caption revealed that he finds himself lucky to have known his woman for one year.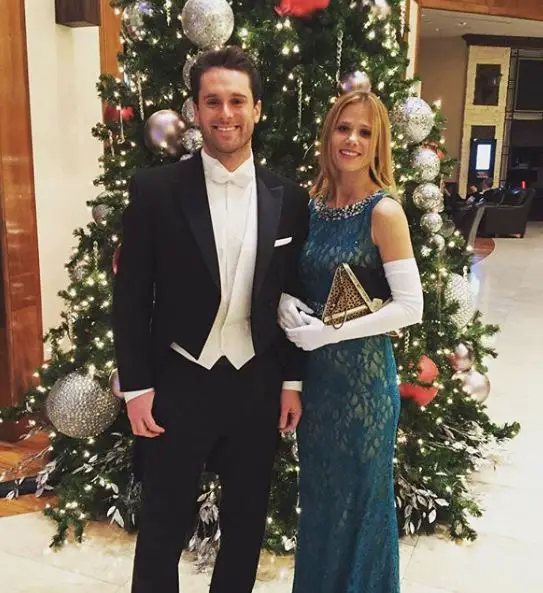 Graham Bensinger calls himself lucky to have known the woman in the picture (Photo: Graham Bensinger's Instagram)
Moreover, Graham seemingly spends quality time with his girl, as he keeps uploading couple images from varying places. Back on 30th October 2016, the two were enjoying their time on a beach in France. 
Furthermore, on 2nd May 2017, the couple went to the watch the Cardinals game in Busch Stadium, St. Louis. Graham took the time being at the game on his Instagram account and through the caption said that it was his girl's first game,
Not bad for her first 
Graham and his girlfriend also went to Yosemite National Park, California on 29th May 2017and Graham Instagrammed a picture along with the mountains. 
They even went to towns of  Lungern and Zermatt, Switzerland. Graham took a moment from their hike to Zermatt on 1st July 2017 to his Instagram and via the caption revealed that his girl made him walk 34 miles in 4 days. 
Dunno why we were making these faces... but solid 14 mile hike to see a cloudy #Matterhorn. This gal dragged me 34 mi in 4-days! ??‍⚕️?
The couple looks adorable when together, and they are indeed having a blissful relationship. Graham seems to be happy and contented being with his wife-like-girlfriend.
Hopefully, the couple takes their relationship to the next level by getting married and uniting together as a family. It would be pleasuring for Graham's fan to see him have a delightful time while clearing away the speculations of him being gay that prevailed due to his low-key love life.
Additionally, Graham not only spends time with his girlfriend but also takes time out for his family, as made evident by his posts on social media. 
Think we're missing something? Do let us know in the comment section below!