Entertainment
Greg Norman Third Married Life Is Extragavent! A Man With Wife and Family Showing Off Good Shape
An individual must have a belief that someone is made for you in order to move on from the failed relationship and to fall in love again.
Aussie golfer Greg Norman knows that pretty well, as he has been married not once, not twice, but three times and by the looks of it, his third marriage with his third wife is extraordinary. Today, let's take you for a stroll past his third marriage and shed some more light as to how the man with a beautiful and adorable family.
The Married Relationships of Greg Norman: The Past & The Present:
Greg Norman got married to his first wife, Laura Andrassy in 1981 and the duo shares two children together. However, Greg and Laura got divorced in 2006 amidst the speculations of Greg being in an affair with designer Kirsten Kutner.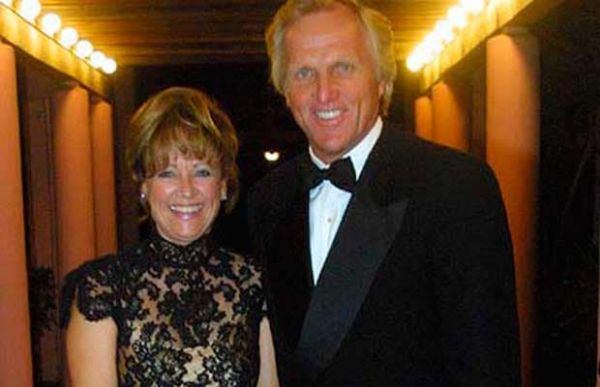 Caption: Grey Norman and his first wife, Laura Andrassy were married for 25 years.
Photo Credit: complex.com
After divorce with Laura, Greg married tennis star Chris Evert back in 2008, but the marriage only lasted for a mere year.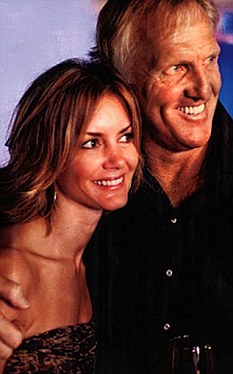 Caption: Greg Norman and Chris Evert were married for a mere year.
Photo Credit: Daily Mail
Commenting about the marriage of Greg and Chris, his first wife Laura said,
I wouldn't bet on this one lasting,
As per Greg's sister, Janis the marriage could not last long, as Chris Evert was over dominating!
Evert had her own stories saying Greg dumped her,
'Not in a million years did I have an idea this was coming,'
The truth lies within themselves, but like you all know, life keeps on moving, and that is exactly what Greg did! Greg then married Kirsten Kutner in 2010. Kirsten is the same woman who Laura accused of being in an affair with her former husband when Laura and Greg were married.
Currently, the two have been living a lavish life ever since their marriage, and after the retirement, Grey is enjoying his lavish trips with his wife and spending quality time with her.
An example of their lavish lifestyle was seen when Greg and Kirsten went on a private jet trip to several destinations across the world.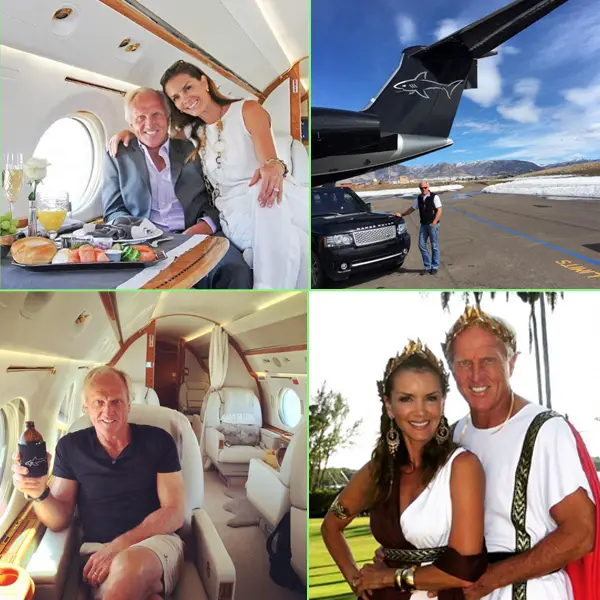 Caption: A sneak peek into Greg Norman's lavish lifestyle!
The retired golfer, who has a net worth of over $400 million, and his third wife share $75 million worth Seven Lakes Ranch in Colorado. The 11,000-acre estate has 11 residences, a restored 1800s dance hall, stables, and equestrian facilities for their prized Palominos.
They also have a skeet-shooting course, numerous lakes for fly fishing and alpine skiing for the snowy months. You just have to have a look at his house to get awestruck!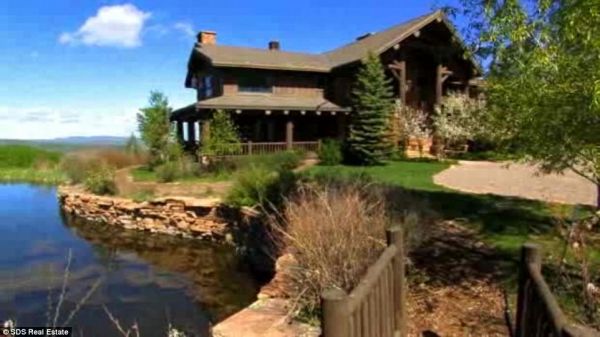 Caption: Greg Norman's Lavish Seven Lakes Ranch in Colorado.
Photo Credit Daily Mail
Throughout the past six years, the couple often shares pictures from opulent hotels in Mykonos, Venice, Dubrovnik, and Cuba. Additionally, they have also been gushing about their love over on Instagram frequently.
Another example of their bond was seen, when she took over her Instagram to share an adorable couple picture.
Clearly, the couple gives relationship goals to many!
Also, do you know, Greg is now a grandfather too, as his elder daughter Morgan-Leigh gave birth to a baby during mid-2015?
62 & Ripped!
Greg Norman is now 62 in age, but still, he has not been compromising with his fitness level. The man, who was once had one of the best golf swings, is still very conscious about his fitness level.
He expressed his love for his fitness and even shared a piece of advice.
"I'm 62 now but regular training and a good diet makes me feel so much younger. It will change your life too, believe me,"
Additionally, Greg sharing his leg raise video while on crutches shows his love for the fitness.
No wonder the man had once the best golf swing going around.
Caption: Greg Norman 2013/2014 Driver Golf Swing. (Published on Jun 24, 2014.)
Such a life this man lives!
Stay with us for further updates on Greg Norman!