Entertainment
Greice Santo And Billionaire Husband! Married Life Too Strong To Stumble
The couple that is meant to be come out stronger should they face something designed to tear them apart. Having a similar kind of scenario is the Brazilian born actress, Greice Santo, who has a healthy married life with her husband.
So today, we will shed some light on Santo's blissful married life with her husband.
Greice Santo's Strong Married Life:
The actress Santo is enjoying a blissful married life with the American professional gambler, Robert J. Cipriani. Despite all the odds in the past, the couple has always stood firmly by each other.
A couple of years back, Santo was offered $2 million by a Canadian billionaire, Daryl Katz, to sleep with him six times a month for a year which she refused.
Santo filed a police report when the billionaire's cousin, Michael Gelmon, told her she would not be able to work in Hollywood ever again for her choice.
The police report began as a part of a lawsuit filed by Robert in New York, which claimed that Daryl's PR man, Glenn Bunting, tried to trash his reputation so the press would not print the actress's allegations.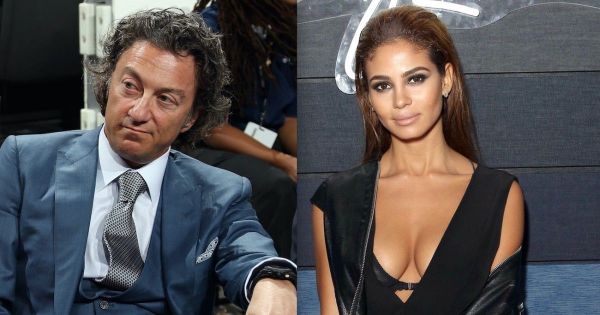 Greice Santo and Katz Daryl (Photo: maxim.com)
Robert's lawsuit included Santo's 12-page statement to Hawaii Police which she filed after visiting the state for a photo shoot. In it, she claimed Daryl made repeated advances on her for months after the initial alleged offer.
She revealed that Daryl initially offered her a prominent movie role, but then said he would instead just give her money for sex. Santo added that she told Daryl:
I'm not a prostitute.
Daryl purportedly replied to it saying he would take the money if he were in her shoes.
Meanwhile, Daryl's attorney, Dennis Roach, told Variety,
'Robert J. Cipriani is a convicted felon who has been menacing Mr. Katz and his family for more than a year. The allegations in the complaint filed against Mr Bunting and his company, and the assertions made in that document about Mr Katz, are false, malicious and entirely without merit. Moreover, it is plain as day that this so-called complaint was filed solely as bait for the media as part of an ongoing effort by Cipriani to harass, embarrass and possibly extort Mr Katz, exactly as Cipriani has done with other prominent individuals.
Likewise, the recording of the phone call between Santo and Daryl's cousin, Gelmon, months after the actress met Daryl in the Pacific state in November 2015, was given to the Hawaii Police in April 2016.
In the phone call, Gelmon spoke of a conversation between another Canadian businessman and Daryl's head of security. He said:
I just got off the phone a few minutes ago with the head of Daryl's security. [A businessman] contacted him and told him that you mentioned that you took some money from Daryl. Daryl's head of security indicated that they will make sure you don't work in Hollywood ever again.'
Daily Mail Australia contacted Gelmon, and an attorney for Daryl about the phone call but has not received a response yet.
Despite facing such a difficult situation in the past, Santo and Robert did not let their relationship be affected as the two still stand strong together.
Before she met Robert, Santo was enjoying romantic affairs with the 54-year-old American actor and producer, John Stamos as per sources.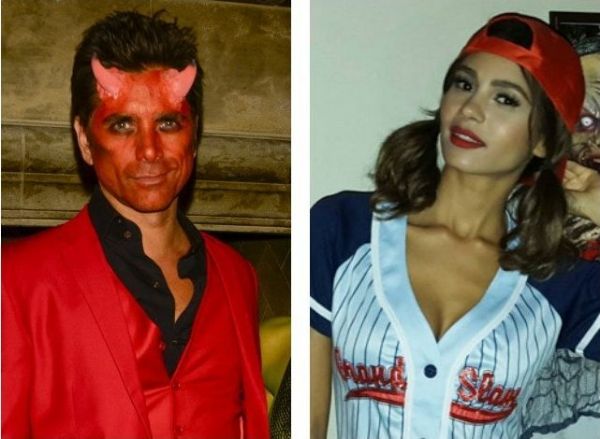 John and Santo in a Halloween party (hollywoodlife.com)
John was seen getting cozy with Santo when he made an appearance at the mansion of former 'Real Housewives of Beverly Hills' cast member Carlton Gebbia for a Halloween bash. After that, the duo was rumored as boyfriend and girlfriend. No further details about their relationship have been disclosed.
Greice Santo's Life At Glance
Santo was born on 6 June 1992 in Brazil and later moved to Los Angeles, California. She stands at the height of 5'8" (1.73 m).
At the age of 20, Santo made her acting debut in an episode of the sitcom 'New Girl' in 2012. Likewise, she made her film debut as a cocktail waitress in 'Wild Card' in 2015.
Hollywood star Santo has also launched a website for victims of disgraced Harvey Weinstein to come forward and report their abuse.