Entertainment
Hannah New Portrays An Anti-Family Scene For Black Sail; Dating A Woman In Real Life?
English actress as well as the model, Hannah New came into the scenes in the TV show, Black Sails which is a pirate drama where she plays the role of Eleanor Guthrie who is the owner of a saloon in Nassau in the show.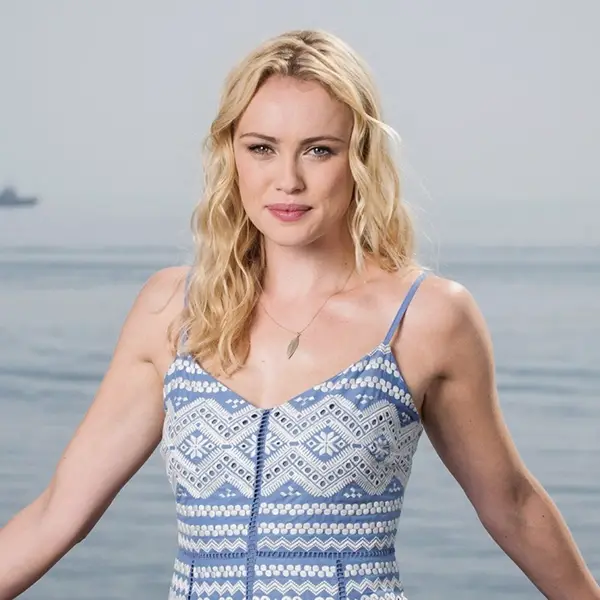 English actress as well as a model, Hannah New came into the scenes in the TV show, Black Sails which is a pirate drama where she plays the role of Eleanor Guthrie who is the owner of a saloon in Nassau in the show.
Her role in Black sails as Eleanor have a steamy scene in the TV series, that's part of the point given the period of the series, and it is indeed an anti-family scene. But is she dating women in real life?
Anti-Family Role In Black Sails!
Unfortunately, in most of the television series, we're used to being more disappointed than not to be when it comes to the depiction of lesbian characters in the show and how their sexuality is defined.
Starz's new pirate drama Black Sails also doesn't define the sexual orientation of the characters Max (Jessica Parker Kennedy) and Eleanor (Hannah New) even though they have a steamy sex scene in the first episode of Black Sails. 
Caption: Hannah New and Jessica Parker scene in New Sails, posted on March 12, 2016.
Hannah's character as Eleanor is that she is the daughter of the local smuggling kingpin who is looking to make a name for herself, and Eleanor's family conceive a plan to hunt the ultimate treasure as well as save their home.
In an interview with AfterEllen during Television Critics Association Winter Press Tour, Hannah New spoke about her lesbian role on January 17, 2014.
I think it's really interesting when you look into the history of sexuality and you look at how lesbianism became defined and how it became legislated. I suddenly realized that, "Wow, I've got this opportunity to play this woman who is growing and developing without those constraints, without that obligation to be part of anything, to be part of a group." She is completely on the margins of all of that.
Moreover, she added:
Some people might feel that by not defining her, it kind of draws away from her identifying with a particular group but I actually think that it's a stronger move to be a fluid woman whose sexuality is completely her own and she's in control of it and she doesn't have to answer to anyone. It's incredibly empowering. I can't express how excited I am about it.
Hannah also spoke about her imitate scenes with Jessica Parker and said;
 I find it really interesting. It's always awkward, obviously, that there's a crew in the room. But I actually think the way we choreograph scenes and it is choreography basically, is almost like crafting a scripted scene.It has to be meaningful and I think that first scene with Max was actually really incredible as we talked about it. Talking about it, you learn so much about a character. Why is it that she at this time of real pain seeks a moment of pleasure? I think that's very interesting and it ties into so many psychological arguments about why people use their sexuality to act out or to become, to release themselves from a situation. I just hope that, that scene reads that way.
On July 20 of 2016, Starz announced that the upcoming fourth season would be last of the lot in the series which is scheduled to premiere on January 29, 2017.
Dating Women In Real Life?
Hannah new is currently single and is not married with a career ahead of her, due to which any news about Hannah dating is not found. She might be looking for a perfect boyfriend or a perfect husband but as of now she is single, and there are no official records of her dating any guys or girls.
Hannah is obviously not lesbian as she has spoken in her interview that lesbian was only her role in the show. Therefore, she is not dating any women in her real life. 
She is British by ethnicity and studied Spanish at the University of Leeds. It is the very reason that she speaks Spanish very fluently.