Entertainment
Hannah Tointon Ready To Escalate Her Dating Affair Into A Married One! Finally Gets Engaged To Longtime Boyfriend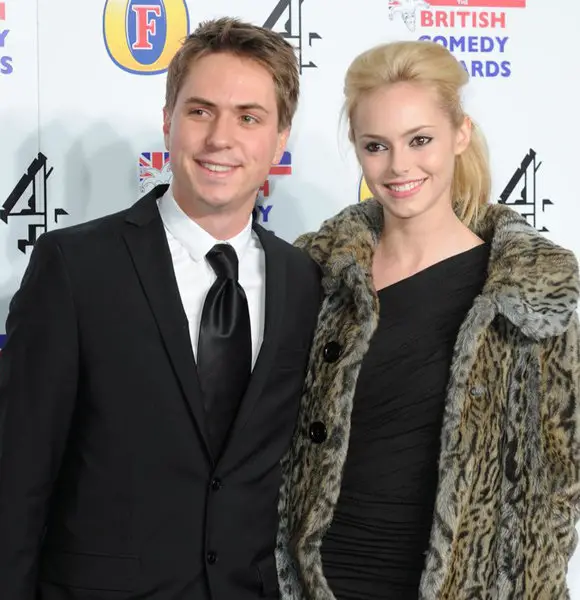 A bond between two people flourishes with time and discovering each other is a journey in itself. Initially, they are strangers, but when they start to know each other, gradually, the liking transforms into love.
Similar is the story of Hannah Tointon and her long time boyfriend, whose love story started from the sets which blossomed into a beautiful love story. The couple is currently engaged to each other, but when are they getting married? Is the wedding around the corner, or will it take some more time? Let's dig in to find out.
Hannah Tointon's Engaged! Wedding around the corner?
The engaged couple Hannah Tointon and Joe Thomas met on the sets of the comedy television series "The Inbetweeners" back in 2010. On the show, Hannah portrayed the role of Tara Brown while Joe Thomas portrayed the role of Simon Cooper and they are dating since 2010. Taking the relationship a notch higher, they started to live together in London since 2012.
After dating for seven long years, in January 2017, Joe got down on his knees and proposed Hannah with a ring. Undoubtedly, Hannah accepted the proposal and the partners have apparently been engaged.
The news of their engagement created quite a buzz in the media, but both Hannah and Joe are yet to confirm the engagement officially.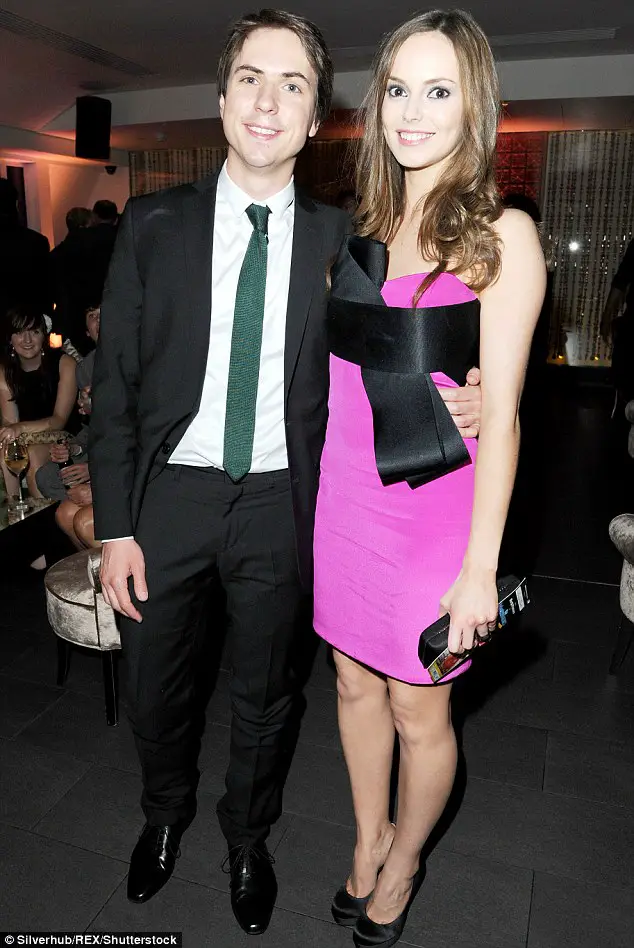 Caption: The engaged couple Hannah Tointon and Joe Thomas striking a pose for the camera.
Photo Credit: Daily Mail
The couple has not hinted regarding their rumored wedding over the social media platforms or any magazines yet. Thus, it seems that the wedding day, where Hannah and Joe officially becomes a husband and wife won't be anytime soon. But who knows, the couple might surprise their fans by getting secretly married.
However, Joe gave an insight into his relationship with Hannah where he shared,
'I always try to impress my girlfriend Hannah by any means I can and I'm very protective about her. I think I am romantic. I've tended to have some serious, long-time monogamous relationships.'
Moreover, Joe added,
"I'm such a romantic. I'd only ever have sex with one girlfriend at a time ... I've never had cojones to be a player, and I don't know any men who do. Some imply these lots of girls, and never see them again after one night, but I don't know that's actually true.'"
Hope the couple reveals the good news soon!
Hannah Tointon's Wiki-Like Bio:
Hannah Tointon was born as Hannah Marie Tointon on December 28, 1987, in Southend-on-Sea, Essex, England. She was brought up by her parents Ken Tointon and Carol Tointon in Leigh on the sea, Essex. She studied at St Michael's School in Leigh and attended St Hilda's School in Westcliff on Sea.
Her sister, Kara Tointon, is also in the show business and they got a rare opportunity of portraying onscreen sisters as well. During an interview back in January 2015, she opened up about the opportunity where she divulged,
"We auditioned separately and then were worried that one of us would get the part and one wouldn't, it would have been awkward, wouldn't it? So we thought, 'We don't really want this hassle,' and weren't going to go for it at all. Also, you can imagine being at work with your sister is a pretty weird scenario, but actually…"
Giving an insight of their relationship, she said,
"We bicker and argue all the time, but it's over in seconds, I guess that's the lovely thing about having someone you love unconditionally that you can just tell the truth to." 
She debuted on television with hit sitcom Kerching! in CBBS in 2003. In the series, she portrayed the role of Tamsin from 2003 to 2006.
Her other memorable performances include Dream Team (2005-2006), Hollyoaks (2007-2008), The Inbetweeners (2010), Switch (2012), The Hour (2012) and Mr. Selfridge(2015).
Similarly, her movie credits include Just My Luck in 2006, The Children in 2008, The Lost Future in 2010, Young High and Dead in 2013, Walking the Enemy in 2014 and Captain Webb in 2015.