Entertainment
Hannah Waddingham: Family Person With Child And Fantastic Career
Hannah Waddingham: Family Person With Child - Is It With Husband? If you are a fan of Game of Thrones and have desperately waited for each season, then you might be very familiar with its plot and every character. Similarly, you must have noticed Hannah Waddingham who played the role of Septa Unella, a devoted follower of the High Sparrow.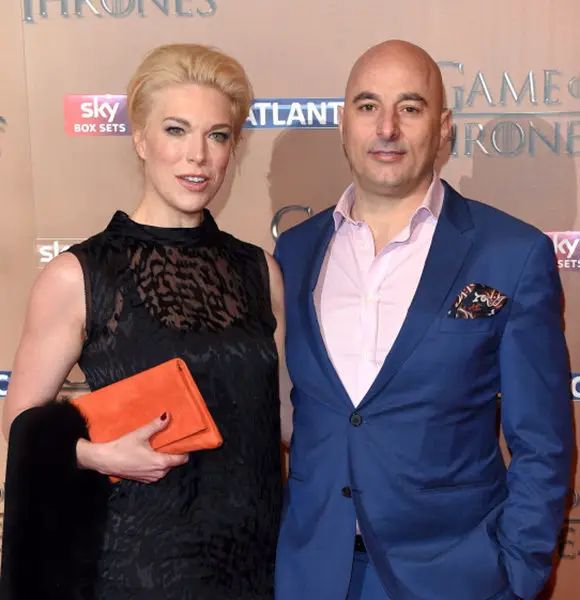 Hannah Waddingham is an English actress, model, singer, and theatre performer who was born in the city of London. You're probably convinced you've seen her previously. One of her most well-known works is from Game of Thrones, in which she portrayed the infamous Septa Unella. She has also gained prominence in the Netflix series, Sex Education as the parent of one of the major cast. She is a successful actress with a net worth of $5 million. 
You're probably curious what type of person she is in real life. Well, you've come to the correct place if you're looking for the answers!
Is Her Personal Life As Enthralling As Her Career? Has A Boyfriend Or A Husband?
Waddingham, who appears to be rather young for her age, is really 47 years old as of 2021 and grew up in a posh family since both of her parents were opera performers 
The actress is currently unmarried but that's not good news for the fans who have a crush on her. Gianluca Cugnetto, her current partner in crime, has been in a live-in romance with her. They've been dating for more than a decade and have a lovely kid born in 2015. However, she had previously received news that she had a lower probability of conceiving, thus the news of her pregnancy was a welcome surprise.
The actress went on to tell Lorraine Kelly about her reproductive difficulties in 2014. She exclaimed,
"I know plenty of women go through it. They (the doctors) kept telling me that my fertility was so low, it might not happen. I feel massively privileged and blessed. It feels more important than any other job I've had and it's incredible how it just hits you suddenly. It's taken my breath away. I'm so pleased."
Similarly, she brought her kid around with her on the set of Partners in Crime. And the infant seemed to like her mother's acting abilities. In an interview with the Sunday Post, she went on to remark,
"I take her along with me when I go away to film and she seems to love it."
Actress Hannah Waddingham and her daughter on the set of "Partners in Crime" (Hannah's Twitter)
When the actress was joined by her daughter Kitty and her boyfriend at the 20th Anniversary of Teletubbies in 2017, they appeared to be a beautiful family.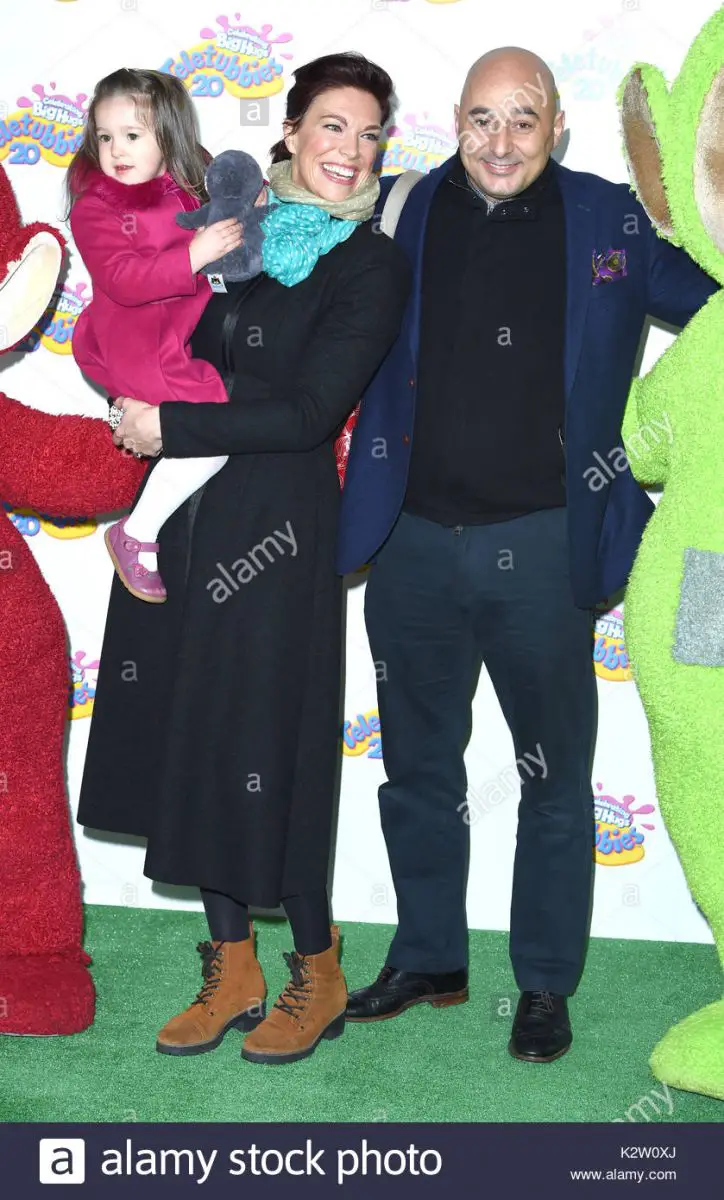 Actress Hannah Waddingham, daughter Kitty and partner Gianluca Cugnetto at the Teletubbies 20th Anniversary Party held in London (Alamy)
She even shared a photo of her daughter with her father even on Father's Day.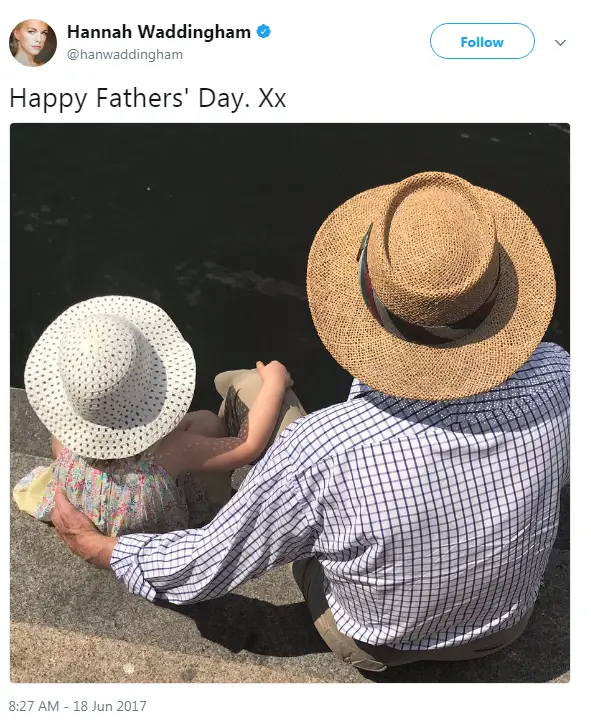 Actress Hannah's daughter and her partner (Hannah's Twitter)
Well, they've been around through all of their beautiful years, highs and lows. They have not, however, discussed their wedding plans. Despite the fact that they have not taken vows, they appear to be comfortable in their relationship and live together as a loving family.
Additional Career Details: Theatre And Hollywood 
Over the course of her decades on stage, the actress has appeared in a number of theatrical productions and on Broadway. Her performance in Trever Nunn's film Kiss me Kate was one of her most memorable. The show was extremely well-produced, including her outstanding performance, which made her the night's star every time she took the stage. In 2013, she received her first-ever nomination for Best Actress in a Musical for her work in the very same film. 
She has since been in a number of plays and Broadway productions, including The Beautiful Game, Tonight's the Night, Monty Python's Spamalot, The Likes of Us, The Wizard of Oz, and What's New Pussycat?
In summary, Waddingham is a phenomenal actor who leaves an indelible mark on every character she portrays, no matter how large or little. She tends to imprint a significant impression in every scene she is in, giving her authority over the situation. She has starred in a number of Hollywood films and television programs, including Les Misérables, The Hustle, Game of Thrones, Sex Education, Ted Lasso, Benidorm, and Krypton.