Entertainment
Have A Look At Laura Harrier Bio; Has Dating Affairs And Boyfriends In Her Life?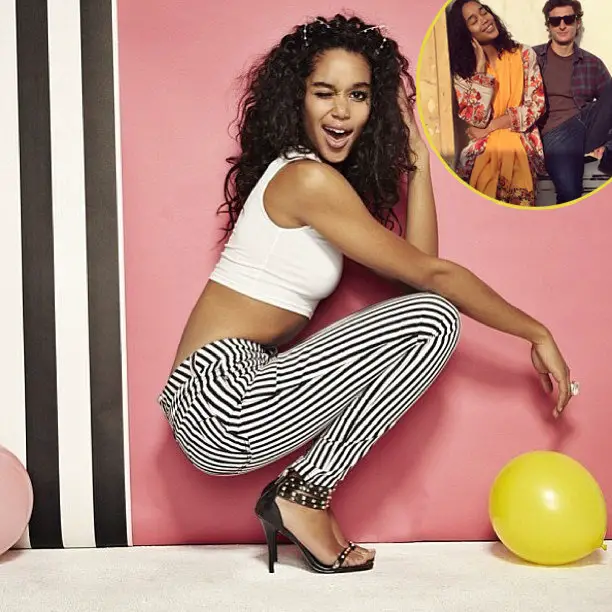 American soap opera One Life to Live is a loved series by the viewers around the globe and one principal character in the very series was Laura Harrier, who portrayed Destiny Evans in the soap. She has a beautiful face and is equally talented when it comes to her acting skills.
But does this charismatic and charming actress have someone in her life who holds a romantic significance and is dating anyone? Does she have a boyfriend? 
We'll decipher that for you.
Is Laura Harrier Dating Anyone? Boyfriend?
It is a question which has been on the minds of all her fans and the media as well. She surely is attractive enough to grab the attention of many men and women around the globe, but has she been attracted to anyone and is involved with him/her in a romantic fashion? Well, her social media sites plainly shed light on that.
Gabriel Floren is the name of the person she is in the picture with and the emoji used for the picture kind of makes people assume that the two are in a dating relationship. Floren works in pioneer works as per his Instagram's bio. 
Gabriel too has some posts of Laura on his Instagram profile, providing further evidence in this regard.
However, the pair is yet to confirm the news, so, until any further statement from the couple, it remains just a speculation.
But like you know, a picture speaks a thousand words and the way the two are comfortable with each other suggests the presence of romantic essence between them.
A Short Bio of Laura Harrier.
This tall actress who stands over 5ft 9 inches in height was born on March 28, 1990, in Mexico. She is most distinguished for her role in American soap opera "One Life to Live" from which she debuted in the industry back in 2013.
She is also a famous model and has performed various campaigns for brands like American Eagle and L'Oreal. She has also been featured in huge fashion publications like Cosmopolitan, Elle, and Glamour which shows her status as a model. 
As far as her current involvement in the industry is concerned, she is the part of upcoming 2017 movie "Spiderman: Homecoming" as the love interest of Spiderman Peter Parker as "Liz Allan."
Caption: Spiderman: Homecoming Trailer 2017.
Published on Mar 28, 2017.
Judging by the history of Spiderman movies, this movie is bound to gain great success in the market and that shall do the career of Laura the world of good.