Entertainment
Hayley Law: Her Boyfriend Will Not Be A Regular Guy! Her Dating Status Now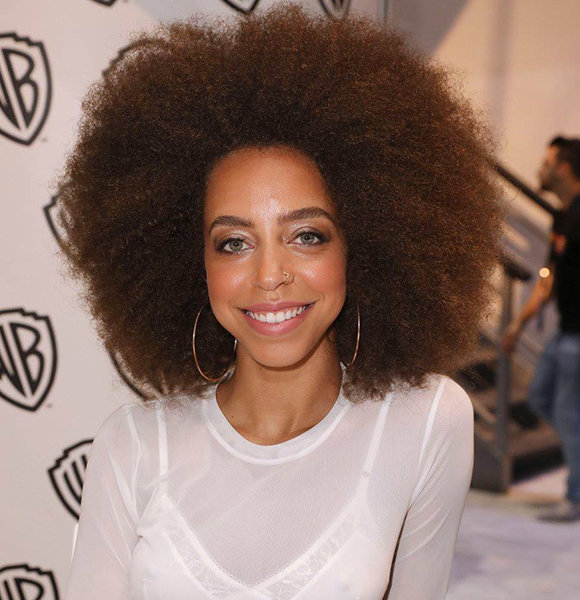 No two people are entirely alike; neither are their preferences! And when it comes to the qualities one seeks in their significant other, various opinions transpire. 
The Canadian actress and singer, Hayley Law, has a preference of her own when it comes to dating a boyfriend. A regular guy is entirely off the list of people she would date.
So, has she already found somebody worth dating or the search is still on? Let's see through to find out about her possible boyfriend.
Hayley Law's Dating Status as of Now:
Just like how people have predilections regarding a dating partner, Hayley has a few. The one criteria you would want to meet to be Hayley's boyfriend is to not belong to the 'regular' category. Hayley professed that on a tweet back in November 2017.
Also, Hayley's mother had a hypothesis of her own and did not hesitate to share it with her daughter. Quoting her mother, she shared,
my mom just told me "you're never gonna find your king if keep ******* with the joker" wow. The best free advice you're ever gonna ger @weluvnicethings
We're sure the daughter heeds her mom's advice.
It could be because of her quest for Mr. Right that she has not been linked to anyone so far. By the looks of it, she is single and not dating anyone right now. But, the chance of Hayley dating her possible boyfriend keeping things off the radar altogether exists, too.
Only Law can enlighten us on the matter, which she is yet to do.  Hopefully, she will come forth serving her fan's curiosity on her dating life in the future days; or find a non "regular degular" guy if she hasn't yet.
Hayley Law's Short Bio:
Hayley Law was born on November 18, 1992, in Vancouver, Canada and is a Canadian by nationality. Hayley who belongs to the Afro-Canadian ethnicity hasn't given away much information about her parents; however, she once posted a picture of her mom on Instagram back in 2014. Take a look!
Well, we know where she gets her beautiful looks from now.
The stunning actress and singer started her singing career in late 2016, by releasing her debut extended play record Hayleau on SoundCloud. However, Hayley rose to significant fame after bagging the role of Valerie Brown, a member of the Pussycats, on CW's Riverdale. 
Caption: Riverdale Comicon, Cast talks about season-2 (Published on Jul 24, 2017 )
Her first acting credit was a guest role in an episode of The Arrangement in 2017. Moreover, the 25-year-old actress also has a few acting projects lined up for 2018. Hayley will be gracing your TV screen with her performance in Altered Carbon, and The New Romantic, both of which are in post-production stage now.
Caption: Official trailer for Altered Carbon (Published on Jan 11, 2018 )
Additionally, Law also has a clothing line, and you can purchase her merchandise at Hayleau shop.