Entertainment
Who Is Henry Frye? Meet New Romance Of Dakota Fanning
Dakota Fanning, who rose to fame at a young age for portraying Lucy Dawson in the drama film 'I Am Sam,' has found a new romance. She is enjoying her dating affairs flawlessly with her new guy. 
Want to know who the lucky one is, then have a look below!
Dakota Fanning In New Dating
The American actress, Dakota Fanning is currently dating a former college basketball player, Henry Frye. The couple confirmed their relationship through Instagram on 16 October 2017.
The couple, who played college basketball together, were spotted spending quality time in Manhattan on 2018's Valentine's Day. Dakota was seen taking a romantic hand-in-hand walk with Henry.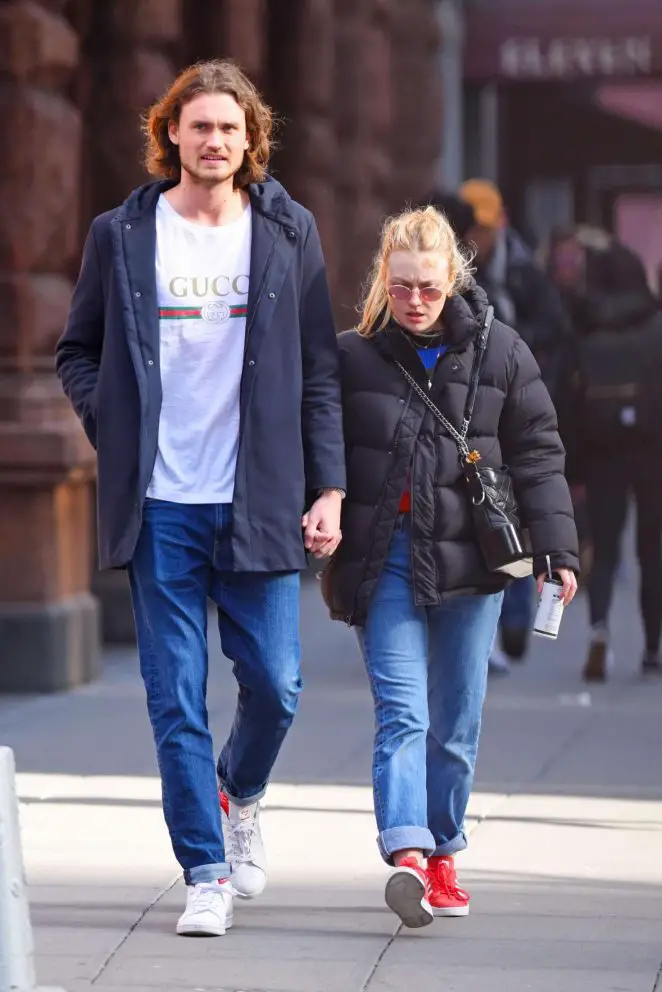 Dakota Fanning, Herny Frye walk in Manhattan (Photo: dailymail.co.uk)
Likewise, according to a source, she also revealed that she was 'happily not single.'  She further admitted that she preferred to date a non-celebrity and added that she has always dated somebody a little bit removed. She said she has seen the whirlwind of famous people dating famous people, and it looked intense for her.
But when it comes to the kind of romance she loves, Dakota has no problem showing it off. The couple was seen lip-locking at a basketball match between New York Knicks and Milwaukee Bucks on 6 February 2018.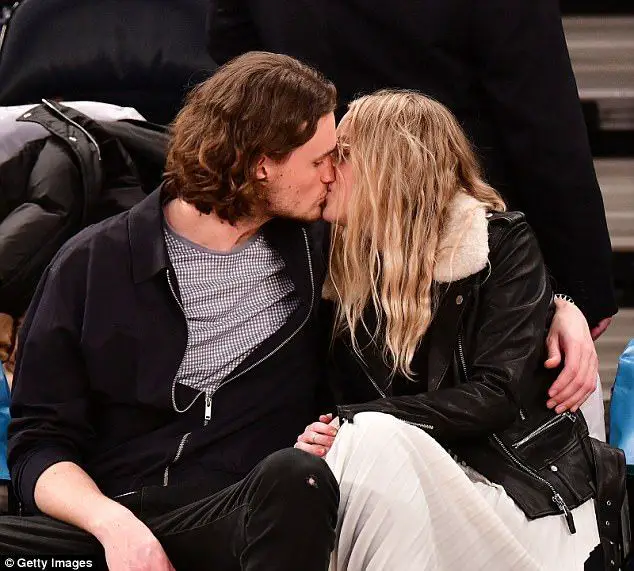 Dakota and Henry kiss during a basketball match (Photo: dailymail.co.uk)
The actress wore a leather jacket over a black cotton top and a long cream-colored pleated skirt while her boyfriend wore a dark jacket over a patterned T-shirt and black jeans.
Likewise, the star of 'Real Housewives of New York,' Kelly Bensimon was also spotted at the game with an unnamed female friend watching the game.
Before dating Henry, Dakota had a stumbling relationship with the British model, Jamie Strachan, in 2016. No further information about the affair has been revealed.
Meanwhile, it may only be trivial, but the actress was seen in public once with a gauzed forehead. Apparently, she suffered an injury that required a bandage.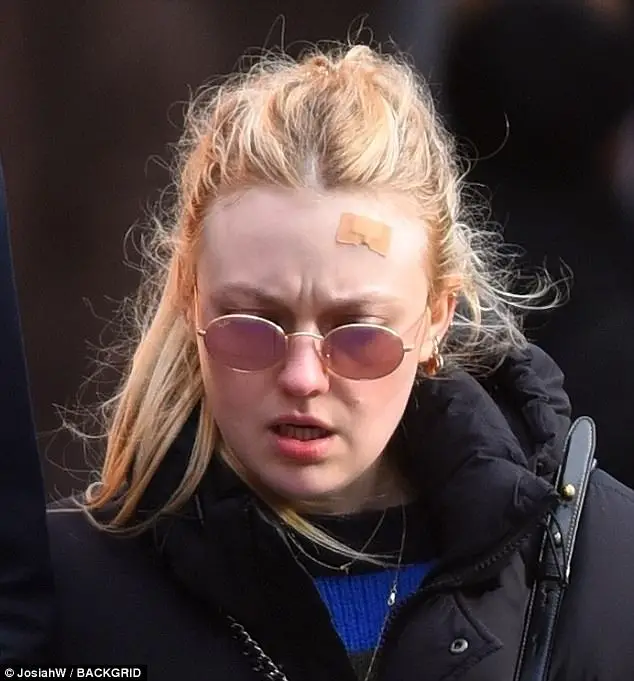 Dakota with bandage on her forehead (Photo: dailymail.co.uk)
But well, for now, Dakota is undoubtedly cherishing a blissful relationship with her boyfriend, Henry, and is enjoying her new romance.
Dakota Fanning's Short WiKi-Like Bio:
Dakota was born on 23 February 1994 in Conyers, Georgia to parents Heather Joy, who professionally played tennis, and Steven J. Fanning, who played minor league baseball. She has an older sister, Elle Fanning, who also happens to be an actress.
Dakota graduated from Campbell Hall School in Studio City, California and she attended the Gallatin School of Individualized Study at New York University from 2011 to 2014.
Dakota started her acting profession at the age of five. Her first significant acting credit was a guest role in the NBC Primetime's 'ER' which is an American medical drama television series.