Entertainment
Hot Actress Abbie Cornish Still Dating Her Actor Boyfriend? Secret Rapping Career?
Gorgeous Abbie Cornish is best known as Australian film and TV actress. But there's more to it. She has evolved as a rapper in 2015 and also has released two songs. That's the part many of her fans didn't know.
Moreover, Abbie has had a bizarre relationship with Ryan Phillippe, an American writer, actor, and director.
Goodbye on Valentine!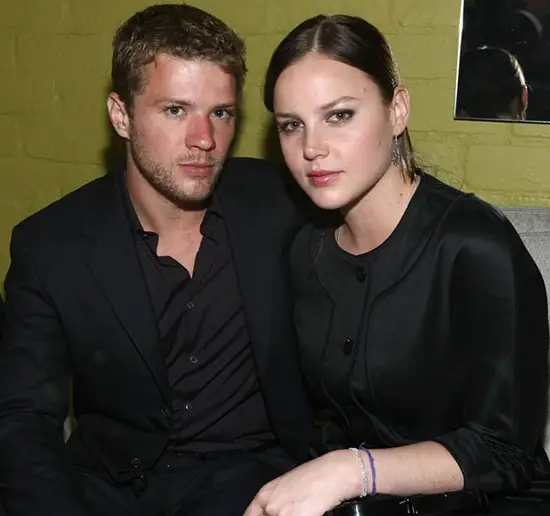 Caption: Abbie Cornish and Ryan Phillippe in Australian Film Breakthrough Awards in 2008.
Source: popsugar.com
Abbie's Relationship: Boyfriend and Dating!
Hot Abbie Cornish and handsome hunk Ryan Phillippe started their relationship in 2008 after Ryan ended his relationship with his ex-wife Reese Witherspoon. The couple first has their meeting in 2006 on the set of the film, Stop-Loss.
There were months of speculations about their dating with each other. But then, Ryan proudly accompanied his Stop-Loss co-star Abbie Cornish in Australian Film Breakthrough Awards in 2008 – this was their first major event as a couple.
Cornish was honored with a Breakthrough Award, and while she was being introduced, she leaned against Phillippe's shoulder while Phillippe rubbed her back. Moreover, the couple was seen holding each other's hand throughout the event.
Their relationship couldn't last long as the couple split in February of 2010. February is mostly regarded as the month of Valentine with love spreading all over but wasn't to be in this case. Cornish was seen removing her belongings from the house she shared with Phillippe when they were a couple.The reporter told PEOPLE in February of 2010.
"Abbie ended the relationship with Ryan and she moved out of their home," 
The reporter of Phillippe added.
"Ryan ended the relationship and asked her to move out of his house." 
This split followed by moths of speculations that Phillippe was unfaithful in his relationship with Cornish. The estranged boyfriend had been going to nightclubs on the regular interval, and his name was linked with other women.
Rapping Career!
Caption: Abbie was seen rapping in Australia back in 2007.
Abbie surprised many of her fans when he decided to start a musical career as a rapper. Her love for rap music seems to have pulled her in the music industry. An Australian actress has released two songs as she alters ego, MC Dusk.
Her latest one being Evolve which was released in 2015. The 33-year old rapper even toured Australia to support Nas on his tour Down Under and even seen rapping in the event.
After performing in Sydney, Australian-born rapper and actress talked to 2SER on 2015 and said;
'When my acting career took off I was working so much, and it was paying the bills,' 
she further added;
'Music was still a big part of my life, but it wasn't public.'
What is Cornish doing now?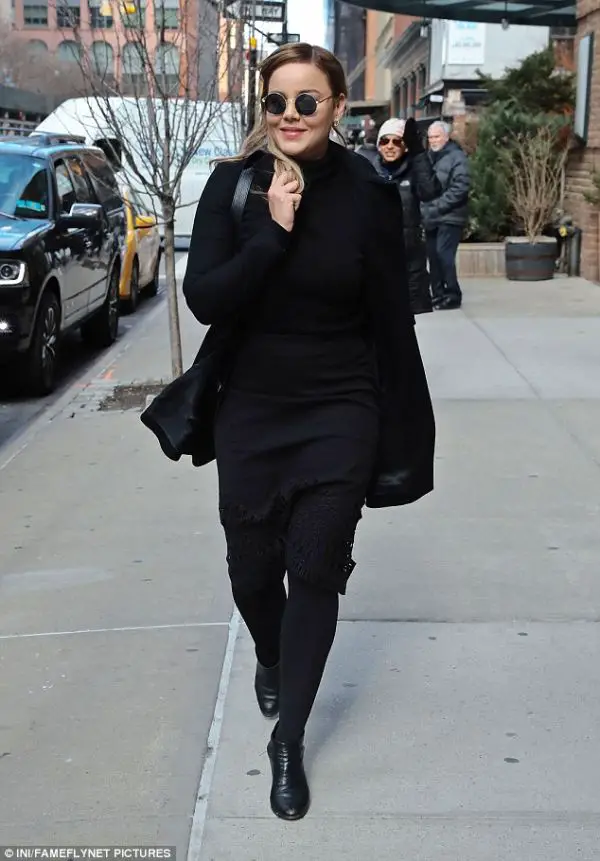 Caption: Abbie Cornish cut a stylish figure as she ventured out in New York City on February 2017.
Photo Credit: dailymail.co.uk
Abbie Cornish was recently seen in an elegant figure as she ventured out in New York City on February 2017.The 34-year-old looked in an all-black ensemble as she strolled the streets of the Big Apple.The actress as well as rapper, who is also known by her rap name Dusk, looked beautiful as she braved the chilly conditions.
On the other hand, Abbie Cornish has been busy promoting her new film Lavender ahead of its American release.The dramatic thriller sees the Australian actress take the lead role as a photographer who's suffered severe memory loss and is haunted by her horrific past. Cornish is starring alongside Homeland actor Diego Klattenhoff and Dodgeball star Justin Long. In the movie, Abbie embarks on a journey to regain her memory resulting in finding out some harrowing truths along the way.
Abbie has a busy year in 2017, with plenty of other projects also set for release in a coming year.The actress will star in Jack Ryan who is a new TV series based on Tom Clancy's fictional American spy. Moreover, Abbie will also appear in sci-fi thriller Geostorm as well as romantic drama Where Hands Touch. Simultaneously, she continues to work alongside her rapping career. 
Abbie Cornish's Short Bio:
Abbie Cornish (born 7 August 1982) is an Australian rapper and film and movie actress best known for her performance in 2004's Somersault. She will soon Star in her upcoming movie Geostorm. Her net worth is as that of 8 million dollars.