Entertainment
Hot Actress Jessica Steen: Previously in a Relationship But Not Married Yet? Husband?
Can a person be so busy that they forget they have a social life to live? Maybe not, but you can't blame Jessica Steen for not being able to focus on her dating life since she is so busy doing remarkable things with her professional status.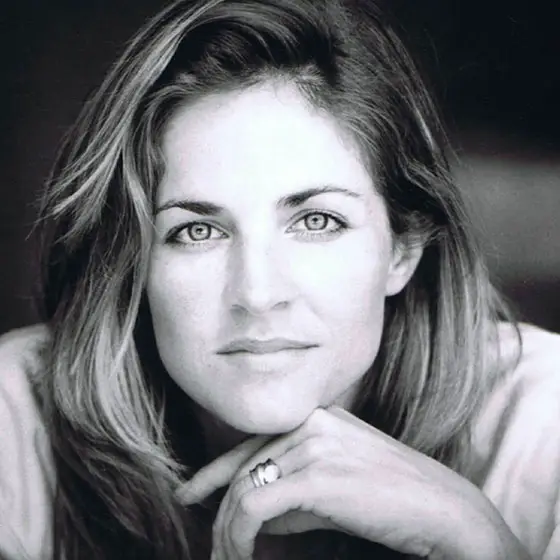 Can a person be so busy that they forget they have a social life to live? Maybe not, but you can't blame Jessica Steen for not being able to focus on her dating life since she is so busy doing remarkable things with her professional status.
The 50-year-old Steen has been in the television and film business since she was eight. Her mother was an actress, and her father was a director, which gave Jessica an early boost in her life. But what about her dating life? Has she ever been married? Does she have a husband and children? Very concerning am I right?
Is She Married? Husband?
To tell you the truth Jessica Steen has never been married. She was once rumored to be dating one of her co-stars of the show Homefront, David Newsom, but there is barely any information regarding how true it is. But as for now, she is as clean as water when it comes to dating. We know you're all concerned and even she knows the fact that she isn't getting any younger. So, hey Jessica, is you're reading this, it's never too late to fall in love. This is what we here at Liverampup and all your fans have to say to you.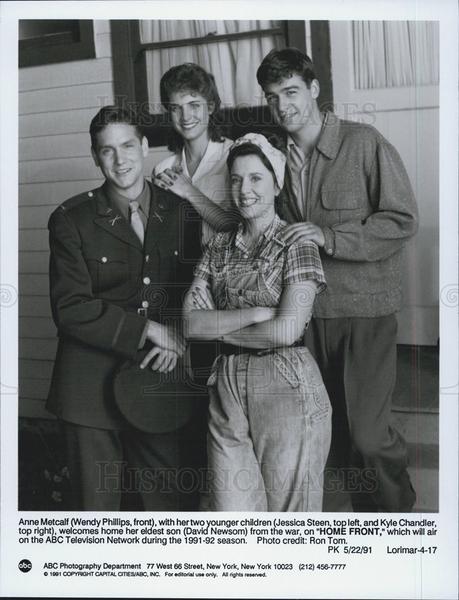 Caption: Jessica Steen and David Newsom along with fellow cast members at the set of Homefront.
Source: shopify.com
Career Highlights and Net Worth:
Enough about her dating life (we will be updating more info as soon as we have any), now let's shine some light on her glorious career
Born and raised in Toronto, Steen had an interest in acting ever since she was a child. She started her professional career at the tender age of eight when she was cast in a Canadian children's television series, "The Sunrunners," starring her mother. By the time she was in her twenties, she was already starring in movies. Her big break came when he was nominated for a Gemini Award in 1988 for her performance in the television series Captain Power and the Soldiers of the Future and musical Sing.
She took her work to the big stages of the Hollywood in 1991 after she did fill in a stint on the post-WW2 tv show 'Homefront' on ABC. 
After that, she has done plenty of films and TV series such as Threshold, Armageddon, Apocalypse IV, Captain Power and the Soldiers of the Future, Earth 2, NCIS, Heartland. 
With all the films and television series with her name under the bag, she has a net worth of $2 million. A lot of cash indeed.
Jessica Steen answers questions for the fans of Heartland
In a questions-answers session with Fans, Jessica Steen answered a lot of entertaining questions and she definitely didn't shy away from the personal ones.
She answered a lot of private questions regarding her experiences, past as well as how she discovered her love for her work.
The actress revealed that she got into acting at a young age due to her parent's influence, stating that after finding working with her mother on her first show as well as being involved in some commercials and some small time stuff, she eventually found herself attracted to the showbiz.
Similarly, she answered that her favorite roles amongst all her works were in Small Gifts(because she found a part of herself in the show itself), Armageddon( for being given the chance to visit amazing places ) , Homefront( for being the debut show that started her adventure) and Strikers Mountain (for being such an exquisite experience.)
She also added that she loved travelling, and due to her work as well as personal adventures, she has had the opportunity to visit places such as South Africa, Belize, Turkey, New Zealand, all over Europe, Thailand, Cambodia, Costa Rica, Mexico, Jamaica, Barbados, Turks, France, and Caicos.
Steen had the opportunity to talk about her hardest experience on set as well stating,
Hmmmm....gee...I don't know Zoey( the questioner)...well, I am not sure if you mean on Heartland alone, because there ain't nuthin' but pure joy on Heartland, or if you mean on set during my whole career. I will use something from another job because one of the great things about Heartland is that it is not hard, it is fun! I guess i will say that a couple of times on the feature film "Armageddon" were a tich hard due to the pressure. On a big production like that tensions run a little high and I found myself a little under the gun running with the big guns on that one...but what a thrill too!!
Caption: Jessica Steen talks about her personal favorite scenes in hit Canadian tv show, Heartland.
Jessica's Short Bio:
Born on December 19, 1965, in Toronto, Canada,  the very hot and talented Jessica Steen is a film and television actress. Both her parents are in the film business. Her mother Joanna Noyes is an actress and her father Jan Steen is a director and actor.
Besides acting, she is also an active environmentalist and animal rights supporter. She is also a skilled arts stilt-walking, fire-eating and fire-twirling and also a certified diver. Currently, she plays the character of Lisa Stillman in the television drama Heartland.