Entertainment
Hot Actress Rachael Taylor Engaged to her Boyfriend She's been Secretly Dating! Any Plans to Getting Married Soon?
It seems like Rachel Taylor is permanently unavailable now. It is because Rachel Taylor has her ring of invisibility on her ring finger. Get that? Rachel now is an engaged woman and is pretty much out of every guy's league. Let's find out who she was dating so secretly that it did not even make it to the media.
Rachel Taylor is currently dating her longtime boyfriend, Mike Piscitelli, an American photographer since 2013 as she revealed her relationship with photographer boyfriend in 2015. In an interview with the Dailymail.co.uk, Rachel said,
'It's one of the things I'm most proud of, my relationship with him."
Caption: Rachel Taylor with boyfriend Mike Piscitelli
Rachel came out about her relationship with Mike through the help of her Instagram where she posted pictures of Mike whom she was dating from two years. The 32 years old actress/model frequently posted pictures of them together, and some of them were odd enough to have Mike's toe in Rachel's mouth.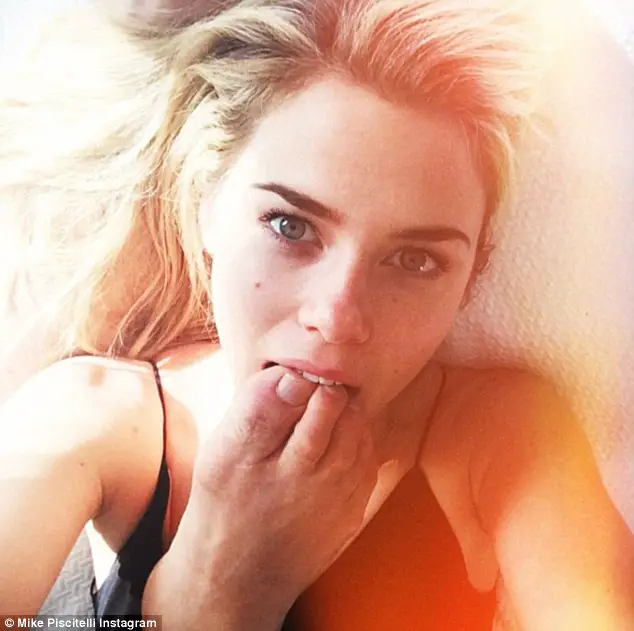 Caption: Rachel Taylor with Mike Mike Piscitelli's toe in her mouth.
However, earlier this year, Rachel was significantly flaunting the big piece of rock on her ring finger. Rachel was spotted at the Netflix pre-Golden Globes event and was photographed with her hand on her waist which clearly showed her engagement ring. No wonder why she is smiling and looking so happy.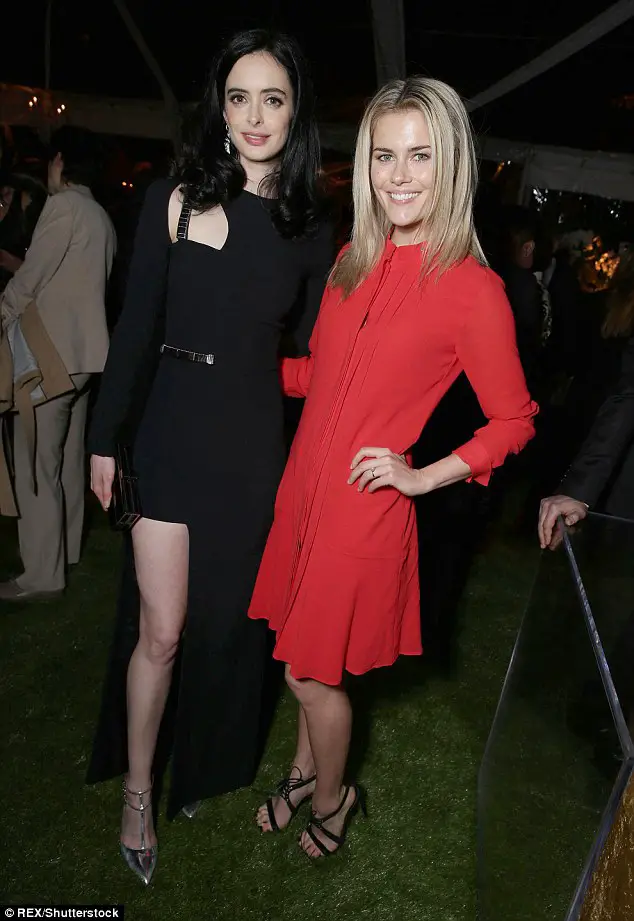 Caption: Rachael Taylor with fellow actress Krysten Ritter at the Netflix pre-Golden Globes event, flaunting her diamond ring in 2016.
Source: dailymail.co.uk (2)
Nonetheless, the ring added more perfection to her beauty and more happiness in her life as she has already planned out the living environment for her future kids with her future husband. In another interview with dailytelegraph, she said,
"There are so many good things happening at the moment. I have good relationships, I have good friends, I have a good fella, and I get to spend time in Australia and do the job I have literally always wanted to do since I was a little kid." About having kids, she said,
"If I have kids I feel like I want to make sure they sound like Australian, but we will see, that is a bit of a way off. But you never know, I don't think about kids yet, it feels like a fun idea, and I would really like to live in Australia when I have them to be close to family."
She sure has plans on having her children grow up in Australia with the good fella she has right now by her side, however, both Rachel and Mike have not spoken anything remotely related to their plans on getting married at the moment.
Currently, Rachel Taylor has two projects due 2017, Finding Steve McQueen (post-production) and The Defenders, a TV series (pre-production). Her another work 'Gold' just finished this year and has another post-production project 'Wig Shop' due 2016. Amid of all the hard work she has done during her career as a model and an actress, Rachel has successfully gathered herself a net worth of $4 million dollars.