Entertainment
Ida Darvish Up Close: Blessed Family Life, Ethnicity, Origin And Net Worth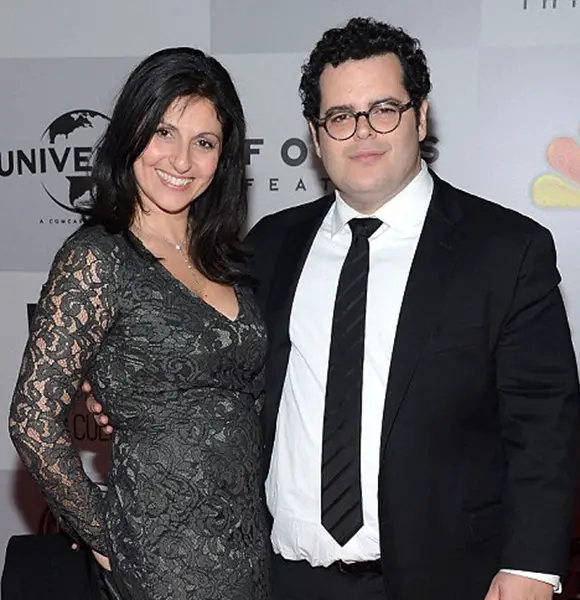 Ida Darvish is a famous American actress, but her identity is not confined to her professional career. She is a loving wife, a responsible mother, and an excellent homemaker. But, is she able to handle these responsibilities all on her own?
Well, The Astronaut Farmer actress Ida doesn't have to, as she has a fantastic partner who is always by her side, through thick and thin. 
Let's have a look at some of the happy moments in Ida's life, and also know about her relationship with her partner and children.
Ida Darvish: Proud Wife, Proud Mother
An actress known for her acting prowess in the action-adventure-crime movie, Inferno, Ida got married to actor Josh Gad after dating him for nearly four years.
Josh and Ida's wedding took place on 10 May 2008. Ida became pregnant with the couple's first child in 2010, and after three years of their marriage, she gave birth to her first daughter, Ava Tanya Gad on 3 August 2011.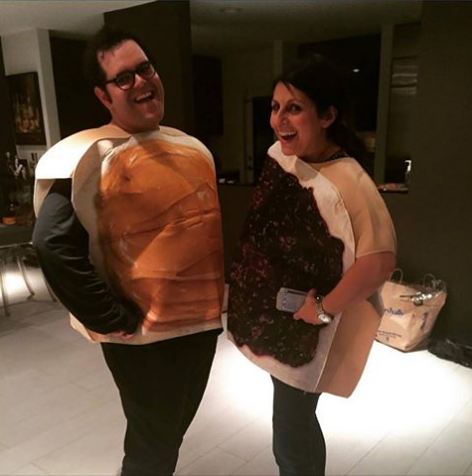 Ida and husband Josh celebrates their anniversary wearing funny dresses (Picture: Josh Gad's Facebook)
Two years after the birth of the couple's first child, Ida became pregnant for the second time, with another daughter. During an appearance on Good Morning America in November 2013, Josh, whose origin roots back to Afghanistan and is of half-Jewish ethnicity, announced his wife's second pregnancy saying,
"It's going to be a household full of estrogen. I'm a little concerned."
Ida and Josh welcomed their second daughter on February 17, 2014. The child was named Eve Gad by the couple. Josh shared the news through a Twitter post, where he wrote,
"Well, it's official. I am a daddy again. And my wife deserves an award for her incredible strength and amazing demeanor. #luckiest-man"
Eve was born weighing exactly 8 pounds. Both the mother and child were deemed at the conception.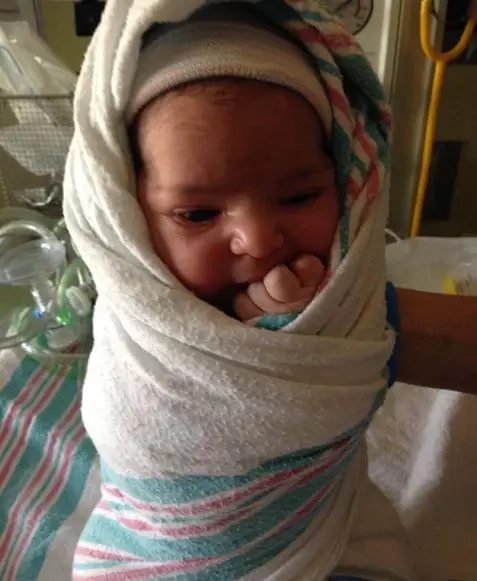 Gad family welcomes second daughter Eve in 2014 (Photo: Josh Gad's Instagram)
After the birth of their second daughter, Ida and her husband took some time off the limelight to take care of their children.
In 2018, the couple celebrated Valentine's Day along with their children, taking a trip to a beach.
Josh shared a picture of his family on Instagram, where he captioned,
14 years and counting. Happy Valentine's Day @idadarvish and thank you for the two greatest gifts in the world...our beautiful daughters but also shame on you for the worst gift in the world...our gym membership. Love you
The actress from the comedy movie, She Wants Me and her husband Josh are currently living a happy married life The parents of two are also going strong financially with Josh's hefty net worth of $12 million.
The couple's love multiplied after the arrival of their daughters, and it won't come as shocking news if the couple decides to add a fifth member to their blissful family.