Entertainment
Ingrid Bolsø Berdal Already Married Or Just Dating Someone? Her Relationship Status
Ingrid Bolsø Berdal Already Married Or Just Dating Someone? Her Relationship Status Acclaimed Norwegian actress, Ingrid Bolsø Berdal has crossed the boundaries to become a global star, who was already a megastar in her native country. After establishing her career in Norway, she made her mark in Hollywood with movies such as, 'Betrayal,' 'Chernobyl Diaries,' 'Hansel & Gretel: Witch Hunters' and 'Hercules.'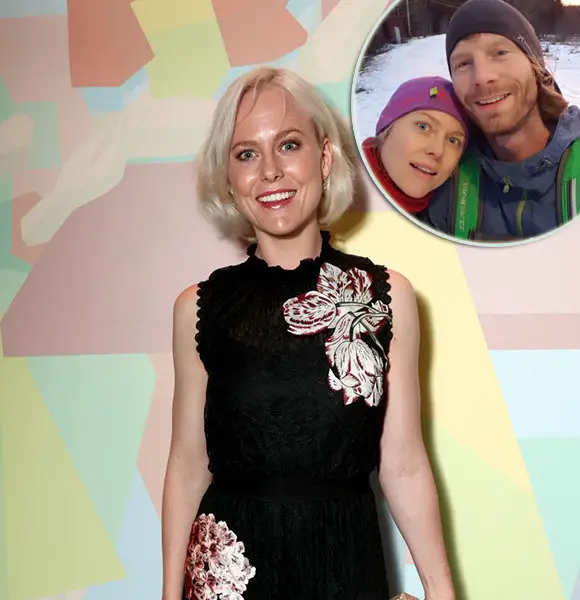 Acclaimed Norwegian actress, Ingrid Bolsø Berdal has crossed the boundaries to become a global star, who was already a megastar in her native country. After establishing her career in Norway, she made her mark in Hollywood with movies such as, 'Betrayal,' 'Chernobyl Diaries,' 'Hansel & Gretel: Witch Hunters' and 'Hercules.'
However, after marking herself as a versatile actress in theatre, television, and films, she has successfully kept her personal life under wraps.
But, here we have unfolded the wraps and has disclosed the information about her personal life. So, if you want to know about her relationship status, then you can go through the information below,
Ingrid Bolsø Berdal Has Husband or Boyfriend?
The Norwegian beauty Ingrid Bolsø Berdal's  professional career has demonstrably highlighted in the media. However, she is tight-lipped when it comes to talking about her personal affair.
Well, her activities on the social networking sites are directly related to her real-life activities.Though she has not commented anything on her relationship status, her Instagram story says something different.
The actress has been uploading the pictures of a mysterious guy on her Instagram account since 2017. 
Her Instagram uploads started from February 2017, where she was observed with the guy who is active on Instagram as 'Tor Snø.' Back in February 2017, she shared a picture with him which captioned, 'You make me happy.'
Similarly, the actress again posted the photo on Instagram, back in Aprill 2017, where the man was gardening in the morning. 
Well, there are many pictures of Tor Snø on Berdal's Instagram. However, the detailed information about him has not been disclosed and has not opened-up about their relationship. But on the basis of the picture she has shared, he might be the one whom she is dating or might be someone close to her. Similarly, she hasn't opened up about her plans of getting married.
More About Ingrid Bolsø Berdal
Actress Ingrid Bolsø Berdal was born on 2 March 1980, in Utoy, Inderoy, Norway. She demonstrated an interest in music, acting, and singing at an early age. Well, Berdal got her acting degree from Oslo National Academy of the Arts.
Like her love life, she has not revealed much information about her family. Nevertheless, she has uploaded a photo on Instagram, back on 2016 with a caption that reads,
"When far away from home. I am so grateful to have these ones. Always there, in wind, rain and sun. Mom and dad, have I told you lately that I love you? I do I do I dooodelidoo!" 
 
The actress started her career with the short film, Limbo in the year 2005. She, then, appeared as the lead character in the Norwegian slasher film Cold Pray, in 2006.
After starring in Norwegians films such as Cold Prey, Cold Prey II, and Escape, she stepped in the Hollywood Industry. The actress portrayed the role of only female mercenaries, Atalanta, alongside the global superstar Dwayne Johnson in 'Hercules.'
In an interview with movie web, she mentioned that she played the role of Atlanta as she thought that character might be the heart of the Hercules group. She had a good bonding with her co-stars, learned so much from them, and also developed a good friendship.
Likewise, she has also won the Amanda Award, the Norwegian Film Award, for the Best Actress for the film 'Cold Pray.' Her other acting credit includes, 'Betrayal,' 'Wide Blue Yonder', and  'Westworld' among others.