Entertainment
Is Seema Mody Married Yet or Still Together With Rumored Boyfriend Jeff Macke?
Being the first South Asian lady to report from CNBC, Seema Mody has accrued millions of fans around the world. Seema joined CNBC in 2011 where she reported the stories about Wall Street and IPO markets.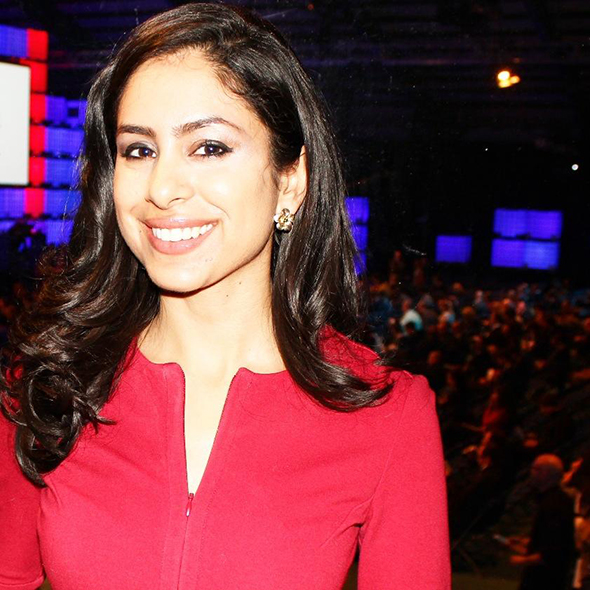 Being the first South Asian journalist to report from CNBC, Seema Mody has accrued millions of fans around the world. Seema joined CNBC in 2011 where she reported the stories about Wall Street and IPO markets. 
Seema became the co-anchor of popular program "Worldwide Exchange" from August 2014 alongside Wilfred Frost. She has also hosted "Trading the Twicker" and "Fast Money." She is currently working as a global markets reporter in CNBC headquarters, Englewood Cliffs.
Caption: Seema Moody runs through 2014' biggest IPOs at CNBC TV.
Though you can find her professional details in Tabloids, her personal life is a mystery to solve. There are numerous queries about her rumored boyfriend and her husband. Let's crack the mystery about her.
Is Seema Mody Married? Husband?
Tabloids have mentioned about her married life time and again. But she has not admitted about that till now. We did not find anything related to her marriage on her Twitter and Instagram profile.
Is she together with her Rumored Boyfriend, Jeff Macke?
Seema's name has been linked with Jeff Macke many times. Jeff is the host of CNBC's popular program "Fast Money." He is the former reporter of "Yahoo Finance." He left the show in 2015. They regularly tweet each other as well.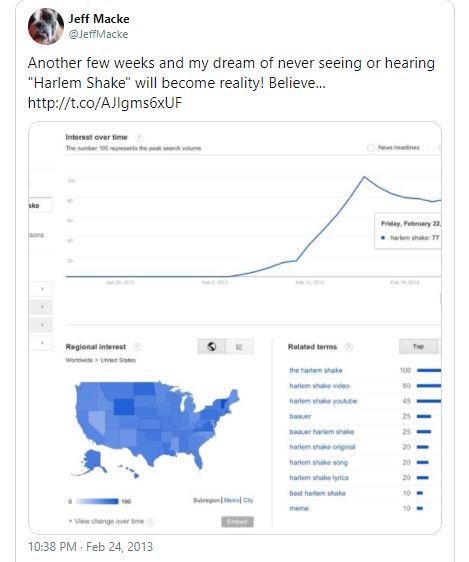 Mody on choosing a career different from her education
Seema Mody is well known in the world of News reporting, especially in South Asia. But quite surprisingly, her initial choice of education was entirely different to her current status. Mody went to the University of Washington where she studied Biology and even received a Bachelor's Degree in it.  She admitted that she loved the 'World of Research' and it was initially the reason that led her to study Biology.
But eventually she moved on to pursue a career in Journalism, and it was through chance meetings and miraculous opportunities that she got to where she is right now. 
"There wasn't this mythical founding moment when I knew I wanted to be a journalist," Says Mody, talking about her origin and furthermore added,
"I was fortunate to be given new opportunities at a young age."
Mody also attended Valley Catholic School where she gave an inspiring speech to her juniors and successors, asking them to "take advantage of the resources you have here," and to "invest in yourself."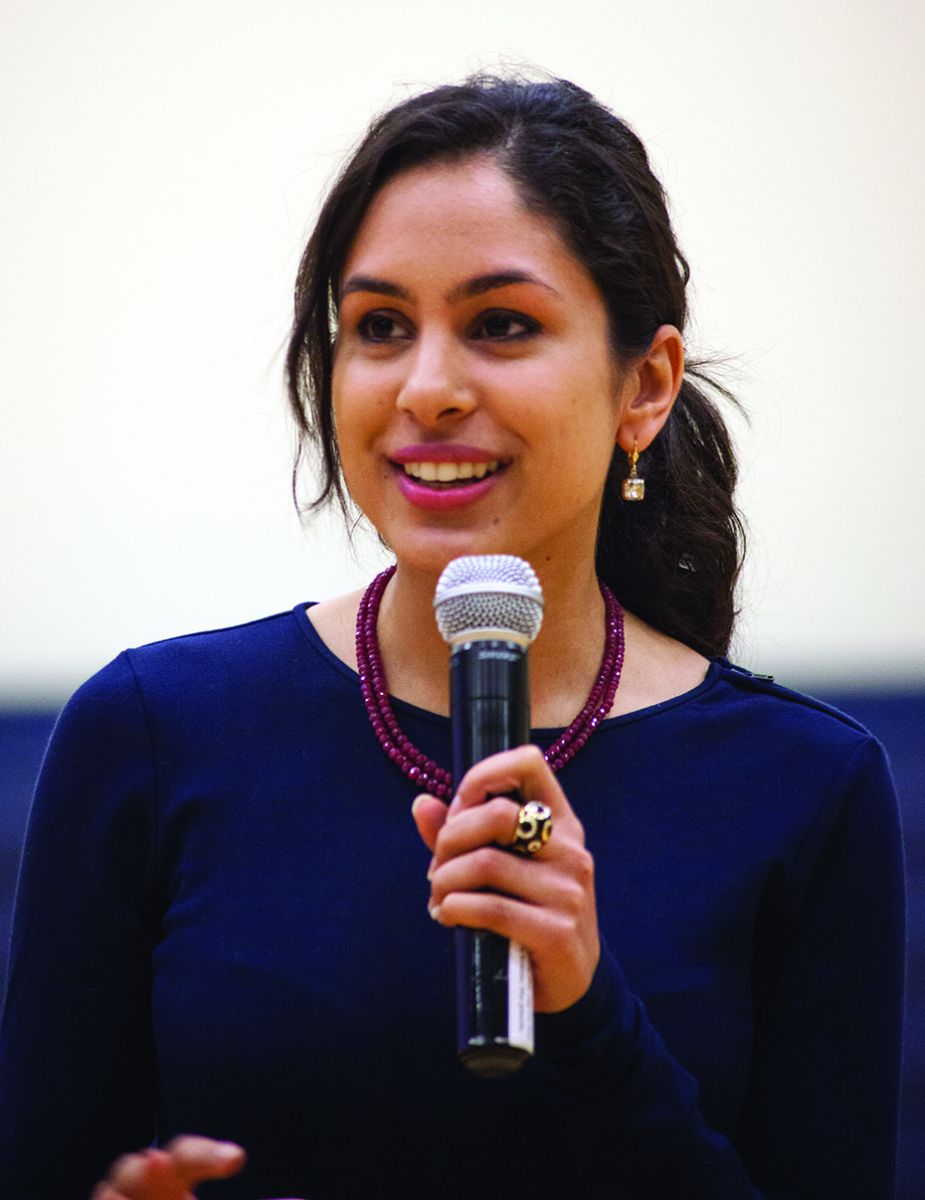 Caption: Seema Mody at her Alumni Speech at Valley Catholic School
Photo Credit: Valleycatholic.org
Seema Mody proud to be Indian-American
Seema Mody has embraced her heritage and her blood well and has a sense of pride when it comes to being an independent Indian-American woman. Even her career started in Mumbai, India working for CNBC-TV18 as an anchor and reporter for over two years and eventually went back to New York's Division of CNBC.
It is no small feat that she has gotten to where she stands currently through her own efforts and ability, in an industry dominated by male and that is definitely something to be proud of. But Seema has confessed that her involvement in Journalism doesn't exist to question Gender-based assumptions or to fight back Male dominancy in the Entertainment/Reporting business but her desire to research and discover more about the world itself and pursue her interests in various cultures around the world.
"International travel and working abroad [have] been a special part of my story as a journalist. Whenever I have free time, I'm traveling the world and discovering new places." and
Furthermore, she talked about her end goal stating,
"[My goal is to] find and report on interesting international stories that are impacting our American audience,"