Entertainment
Isabel Lucas Moved on From Former Boyfriend! Who is She Dating Now?
Keeping privacy in the personal life is entirely one's choice. However, the love life of celebrities is something that has always been a matter of great interest to most of the people out there.
In this regard, let us get acquainted with the love life of Australian actress and model Isabel Lucas, who is believed to be in a new relationship after ending her romantic affair with her singer boyfriend. Let's find out who her new boyfriend is?
Isabel Lucas Moved On From Former Boyfriend!
When it comes to revealing some information about the personal life, the thirty-two-year-old beauty, Isabel loves keeping her cards close to her chest. 
However, she is famous for dating the heart-throb, Chris Hemsworth and singer, Angus Stone. But, her current relationship status is bemusing.
After reportedly dating Chris for three years from 2005-2008, Isabel fell in love with Australian folk singer-songwriter Angus Stone. 
The pair started dating and marked their relationship by appearing on the red carpet at the 2010 ARIA Awards as a couple. The couple was snapped together in LA having lunch together prior debuting on the red carpet.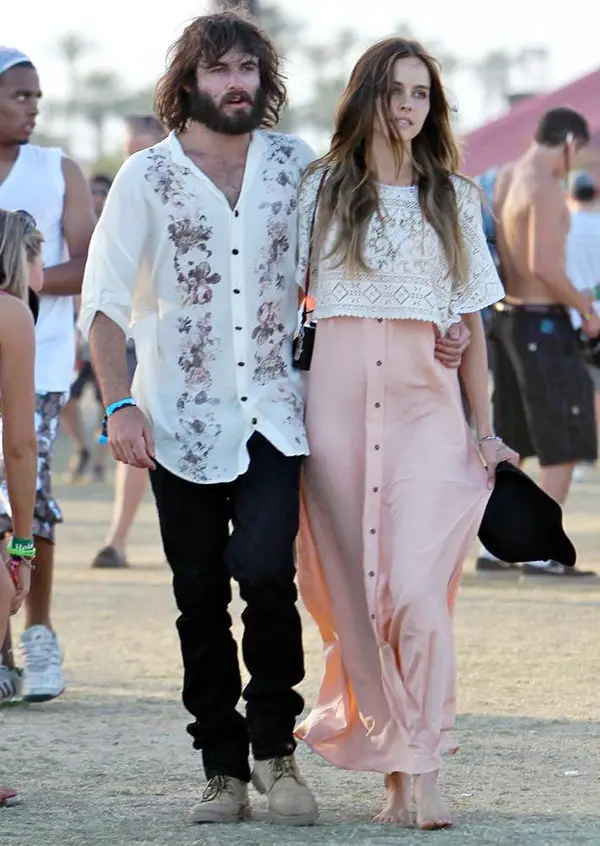 Caption: Isabel Lucas and Angus Stone pictured together at Coachella 2011.
Photo Credit: Pinterest
Isabel, who used to stay in America was so madly in love with her partner that she returned to Australia in 2011 to live with him in Byron Bay. 
Both Isabel and Angus are successful, environmental activists, and vegan, because of which they were regarded as a match made in heaven. 
But after living together for a year, Isabel ended her relationship with her folk singer boyfriend in 2012.
A year after separation, Isabel shared that she is no more heartbroken. Talking about her split with Angus to Daily Life in 2013, Isabel said,
'I guess we can't ever make someone feel ready for all that comes with big love and long-term commitment. I went through my own process of accepting that and turning a broken heart into something beautiful.'
A failed affair with Angus wasn't an end to Isabel's love life. She reportedly found love again in 2016. In April of 2016, Isabel was spotted walking hand in hand with a mysterious man in the streets of LA. The pair wasn't shy to flaunt their blossoming romance though it was not clear how long they were together.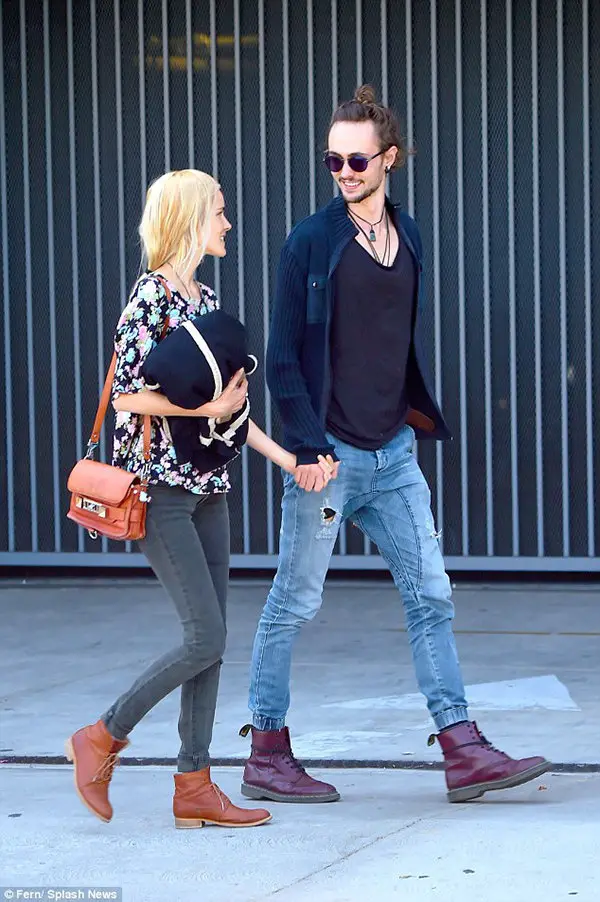 Caption: Isabel Lucas pictured walking hand in hand with a mysterious man in LA in April of 2016.
Photo Credit: Dailymail
Since then, Isabel hasn't hinted her romance with the mysterious man again. 
Neither she has revealed his name or relationship status in any of her interviews. However, Isabel seems to be active in her professional career. 
The actress, who enjoys the net worth of $5 million, has been portraying the character of Samantha Cage in MacGyver.