Entertainment
Jack Antonoff Girlfriend List Adds Another Hottie, Frontman's Model Girlfriend Is Perfection
American musician Jack Antonoff is best known as the talented guitarist for the Grammy Award-winning alternative rock band Fun, which speaks most of his bright career resume. 
Like that of his career, his dating history also its perks summing for an unstable love life of breakups, heartbreaks and relationship rumors. 
To the list of his dating profile, Jack has added another new name as he has found a new love interest of his own. Turns out he shares a good bond with her and has been spotted many times while they share their happy time.
High Dating Profile: Hollywood Actresses To Singer
Also the lead singer and songwriter of the band Bleachers, Jack seems to have a romantic history with few high profile celebrities.
Back when Jack was in his teenage years, he was seeing Scarlett Johansson, known as Natasha Romanoff aka Black Widow in the Avengers movie series.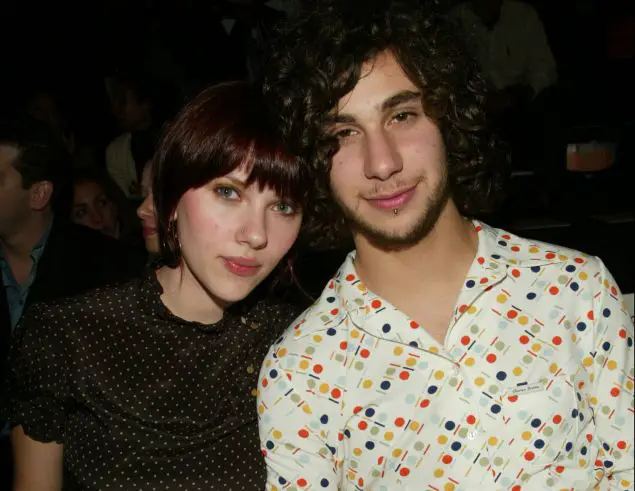 Jack Antonoff and Scarlett Johansson at a BCBG fashion show in 2003 (Photo: observer.com)
It turns out Jack and Scarlett were seeing each other romantically back in 2001. During that time Natasha was just out of high school, and Jack was only 17 years old. The couple carried on with their relationship for two years, however, things later started getting sour between the two.
In 2003, the pair had a bitter split, and the two parted their ways. A few years later, Jack blasted Scarlett in one of his songs.
After his relationship with Scarlett, Jack remained very low-key regarding his love life. However, about nine years later Jack came forth with his relationship. He was seeing Lean Dunham, best known as the creator, writer, and star of the HBO series Girls.
They first met in 2012 on a blind date, set up by Jack's family member, his sister Rachel and comedian Mike Birbiglia. The couple was going strong with their relationship until after five years of being together the pair parted their ways. 
But, Jack and Lean broke up in December 2017. According to some sources, the couple parted ways with mutual understanding. They felt like they were growing apart and it made sense for them to end their relationship.
 Well, despite calling their quits they remained amicable. Turns out even though they had "broken up" they still shared an unbreakable bond and remained best of friends.
Well, after his break up with Lean, Jack was rumored to be seeing Lorde, a New Zealand singer, songwriter, and record producer. Jack collaborated with Lorde on music and also with some artists such as Taylor Swift and St. Vincent. 
The rumors of their dating swirled when Jack defended Lorde during a benefit concert in New York City in January 2018. Moreover, Lorde too gushed about Jack and revealed that they FaceTime "almost every day" and are "very obsessed with each other on a creative level" in an interview. This gesture of hers only fueled the fire.
However, Jack, who is also a producer of Taylor Swift's new album Reputation, later cleared off the rumors denying any romantic relationship with Lorde through his Twitter.
New Love Interest - Possible Girlfriend?
Well, as of now, it seems like Jack has a new love interest in the block. He was spotted many times sharing some quality time with Carlotta Kohl who is a model. 
Back on 24 January, Jack was spotted enjoying a candlelit dinner with Carlotta at Gemma in New York City. The pair had all smiles while they enjoyed their meal.
Adding to it, two months later they were photographed together at a basketball game. Carlotta was witnessed leaning into Jack in an affectionate manner at courtside in New York.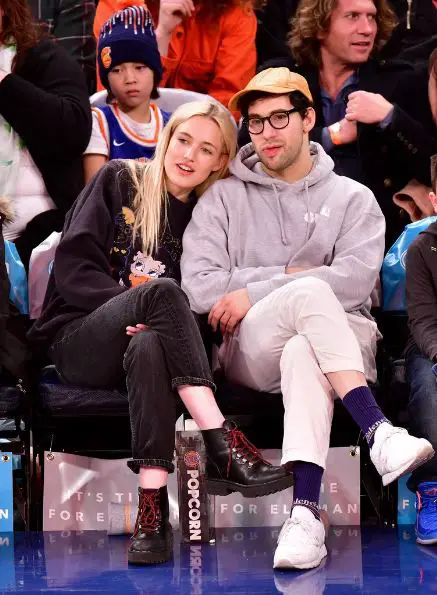 Jack Antonoff with possible girlfriend Carlotta Kohl during a basketball game in March 2018 (Photo: people.com)
Moreover, as reported by PEOPLE, Carlotta added their basketball outing together to her Instagram Story. Well, they do seem like a thing but there has not been made any official statement about their relationship by either of them yet.