Entertainment
Jackie Cruz Shared On-Screen Kiss With A Girl But Does That Make Her A Lesbian? Any Dating Affair That Might Revert The Rumors?
Jackie Cruz Shared A On-Screen Kiss With A Girl But Does That Make Her A Lesbian? Any Dating Affair That Might Revert The Rumors?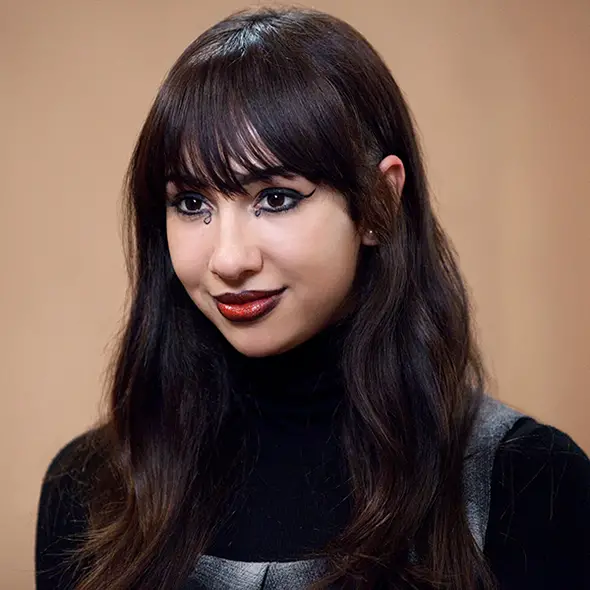 The Katy Perry song," I kissed a girl" seems to have gone all wrong to the Hollywood celeb, Jackie Cruz who made headlines after she kissed a Kardashian girl on-screen. The kissing action surrounded Jackie with the rumor of being lesbian despite being scripted.
For now, let's investigate the allegation followed by her dating affairs.
Kissed a woman; Is She Gay? If Not, Who Is Her Man?
On the episodes of Kim & Kourtney Take Miami which aired in 2009, Jackie ends up getting cozy with her lady friend Kourtney Kardashian. On the show, Jackie met Kourtney on Miami art class which allowed them to introduce each other and blossom their friendship. After the commencement of their friendship, the relationship takes a heated turn when both the girl's lip locked each other in a night club with the flow of Katy Perry song "I Kissed A Girl."
Caption: Kourtney and Jackie smooching on the series of Kim & Kourtney Take Miami (2009). 
The intimated scene and the disclosure of a source  about Jackie having a secret crush on Kourtney added more blaze on the sexuality preference of Jackie when Kourtney said:
"Jackie is calling me non-stop, and I'm so embarrassed I made out with her I did not mean to lead her on. They were playing to the cameras, but Jackie did have a major girl crush on Kourtney. They've stayed in semi-close contact, and now Kourtney is hoping to cash in on the connection."
All the accusation related to her sexual orientation went in vain when afterellen.com spoke to her about being termed as "bi-sexual" where Jackie hastily declined the labeling act and speaks about dating a man. She said:
"Honestly, as Jackie Cruz, I like the person whether it's a woman we don't like to be labeled. I'm in a relationship with a man right now, but I've liked women in the past. So I guess we don't want to be labeled. We don't talk about it, but the actions speak louder than words, am I right? So you see it. You're living it."
Though no name of her man got revealed but in an interview with the fashionweekdaily.com, when asked about her off days, Jackie spoke about her ways of relaxing on her non-working period and enjoying with her bartender boyfriend. She said:
"I like to hang out with my dogs on the roof. They're not relaxing, but it's relaxing. They need training; I can't even walk them anymore, they walk me. I like to spend time with family, and I'm partners at a bar called The Garret, so I like hanging out there too. My boyfriend's a bartender, so it's a natural thing."
The 30 years old star officially confirmed about dating a man should which whipped out the allegation on her as sexuality while Kourtney Kardashian is dating Scott Disick. So we can pretty much say that the scripted kiss with Kourtney brought Jackie the limelight even though her sexuality got questioned. While currently, the actress is still in a relationship with her bartender boyfriend as she has uploaded pictures of her man.
Followingly she has also posted a picture of herself holding two cute girls whom she states to be her family.
Similarly, in a recent post, she has dropped a hint of enjoying a Christmas vacation with her bartender man at the Rockefeller Center.
There is a likely chance for the lady to get secretly married to her man while those two kids might be their children. But with no hints dropped by the actress, there seems to be a dilemma amongst the followers.
So with a secretive attitude towards her personal life, the confusion still lingers in the air about her current marital status. Thus, till Jackie, herself comes out from her hard rock shell and confess about her marital life we assume her as hooked with no husband.