Entertainment
Jade Chynoweth Has Boyfriend At Age 20? It'd Be Surprise If She Isn't Dating
Jade Chynoweth, A voracious dancer has mesmerized the whole world through her dance performances. Learning to dance at the age of 2 and deciding to continue dancing at age 9, this talented dancer has got hold of all the public attention. The Public, however, isn't just interested in her movements, they want to know if Jade really is dating.......? or does she have a new boyfriend?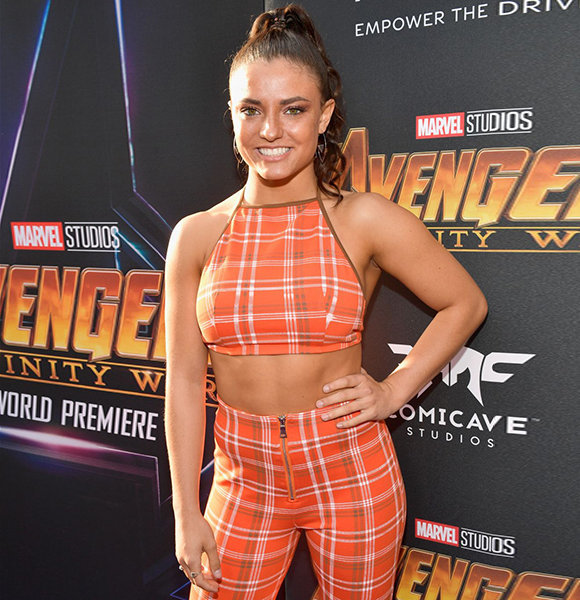 The electrifying dancer Jade Chynoweth, who has startled the audiences with her sensational dance movements, is considered as one of the most eloquent young personalities of America.
Catching up her movement at the age of 2 and conversing herself through dance, this talented dancer has made her symbolic position by getting proclaimed as "World's all-around champion".
As a beautiful and insanely talented lady, she has attracted the public to her personal life making everyone questions about her relationship status. The whole world would be stunned to know if the 20-year-old Jade isn't into dating!
Perfect Dating Material; Talents And NetWorth Speaks Flying Career
Slender toned body, with a tanned skin along with a facial beauty that just radiates immensely; all this with the ultimate talent to carry herself across the stage giving out a fabulous performance. All this makes the Step Up: High Water star just the perfect girl that you want to be with.
The popular American dancer is one of the most young and talented dancers who has featured in a number of dances like the "Mindless Behavior music video" (2011,2012) and has starred as an actress in several movies like "300:Rise of an Empire" and "Batman Vs Superman: Dawn of Justice".
With her extrovert personality out in the public featuring her groove moves, this dancer has more than 14,000 follows in Twitter, 34,000 followers in Instagram and her solo channel named "Untilitsnotfun" has more than 44,000 subscribers.
All this shaping her into the young celeb dancer with a net worth of $2 million.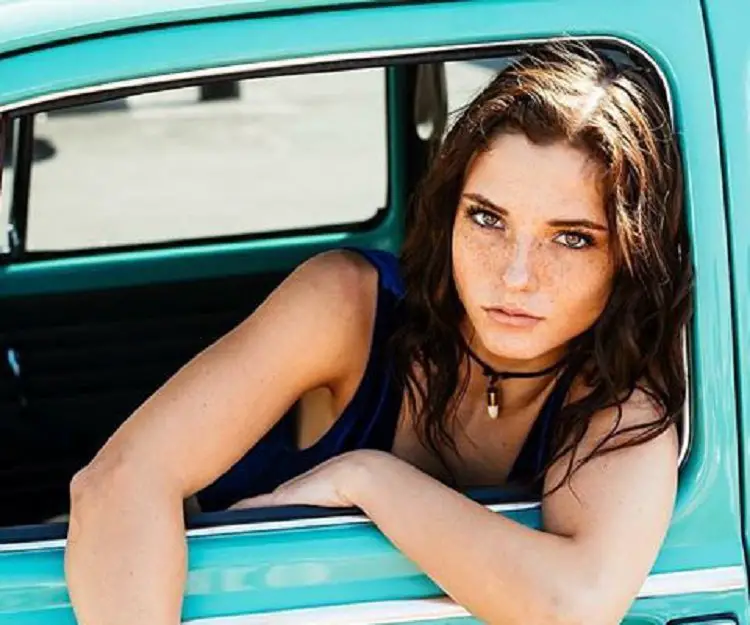 The Beautiful Jade Always Let's Us Skip A Beat With Such Poses (Photo: Tumblr.com)
Describing her as an 'adrenaline junkie' this world-class dancer of mixed ethnicity (Italian, Welsh, Danish, Native American), belongs to parents of a hot-momma, a caring dad and two brothers who through their athletic upbringing inspired her to become who she is.
A power-pack of all jazz, hip-hop, pointe, tap and ballet fusion, this 20-year-old hasn't failed to astonish the crowds let alone boys with her hard-hitting, energized and sensual movements.
Wouldn't this all make Jade the perfect date for any guy?
Jade's Dating Life Put Under A Microscope:
The versatile dancer isn't hesitant to show-off her skills to the public, but it is just the opposite when it comes to her personal life. The way Jade has kept her dating life under the blanket has made us all more curious about who she is currently dating.
It was in 23rd February 2016, a Twitter user 'Raef Gnaovi' had posted,
"@JadeChynoweth I love what you are doing you're so talented and gorgeous and i'd like to Know if a perfect girl like you has a boyfriend ?"
To which the 300: Rise of an Empire star replied,
"@Gnaoui_Raef no, because I'm too busy, or too picky, or having too much fun to complicate it with a boyfriend ... One of those or all??!!"
Nearly a year later, another tweet fueled our hint of Jade's lack of interest in dating when Gavin Phillips posted,
"Jade your so beautiful so gorgeous so amazing I'm sincerely in love with you will you give me permission to be your boyfriend"
To which she tweeted back,
"I appreciate your sweet comments but definitely not looking for a boyfriend"
However, when a photo of Jade with the American choreographer, Alexander Chung was uploaded on her Instagram on May 2018, this just made us raise a big question of whether Jade is really dating Alexander?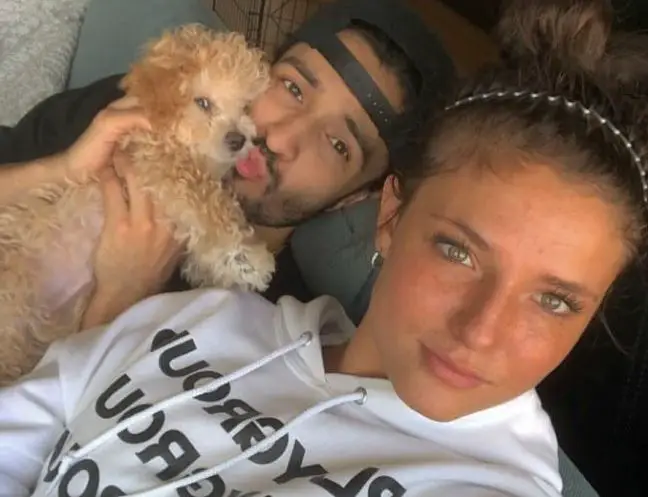 Jade Posing With Alexander On May 2018 (Photo: Jude Chynoweth' Instagram)
The duet has together brought about some fire choreography to the hit song Redbone. Seeing such an empowering chemistry we can't help but interrogate whether the two are more than 'just dance partners.'
With miniature hints about Jade's boyfriend, clear dating confirmation are yet to be out of the bag whether she really is dating in real life.