Entertainment
Jake Pavelka's Girlfriend: Is He Dating Someone? Or Is He Actually Gay?
Let's us all just take our time out to admire this young bachelor pilot Jake Pavelka. Girls, some raise in the heartbeat? Well, that is not something unusual because Jake is the guy who has the kind of looks that makes girls go weak on their knees, however, the question is; is he still a bachelor? Let's find that out.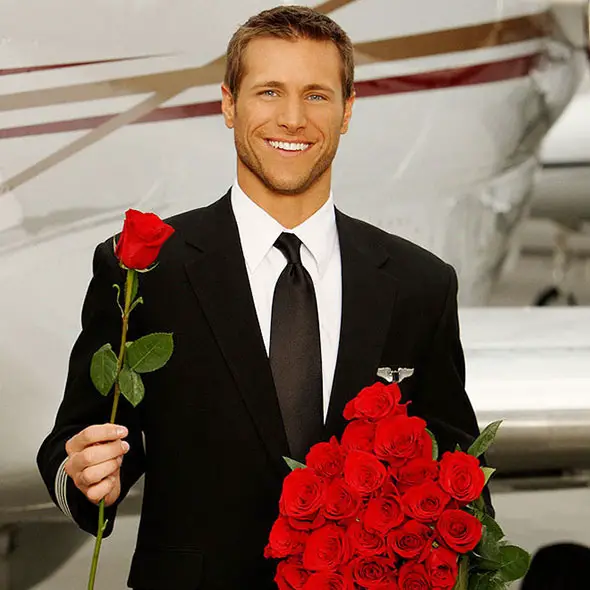 Let's us all just take our time out to admire this young bachelor pilot, Jake Pavelka. Girls, some raise in the heartbeat? Well, that is not something unusual because Jake is the guy who has the kind of looks that can make girls go weak in the knees instantly.
It looks like all of his past lovers have found their soulmates. However, the question remains whether he is he still a bachelor. Let's see.
Jake Pavelka's Girlfriend and Dating History:
According to Who's dated who, Jake Pavelka has been in a total of five relationships till this date. Now, you get why we said "Let's just take our time out" in the first place. It is because you cannot know about five relationships in a matter of seconds. 
It might get a little confusing. We will advise you to hang in there. We will do the partition according to the year.
Jake was dating Tenley Molzahn in the 14th season of The Bachelor. However, in the meantime, Jake chose Vienna Girardi, his second girlfriend, over her stating that they lacked physical chemistry. Apparently, Tenley has found someone special in life.
Caption: She is currently dating boyfriend Taylor Leopold, a product manager at a sandal company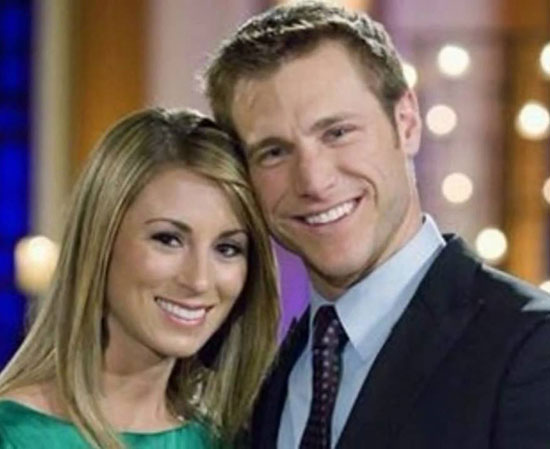 Caption: Jake Pavelka with ex-girlfriend Tenley Molzahn.
Source: ytimg.com
Jake Pavelka then started dating Vienna Girardi whom he gave the final rose. He proposed her for marriage during the 14th season of The Bachelor. The couple got engaged in March. Sadly, Jake decided to break up after some months.
They split over the phone while he was filming for Drop Dead Diva in Atlanta and Vienna was in Los Angeles. Maybe the long-distance relationship just did not work out for them.
Vienna recently said yes to the love of her life.  His fiancee Todd Allen is an Orlando UCF Alumni.
Caption: Vienna with her fiancee Todd. Happily engaged couple. Hurray!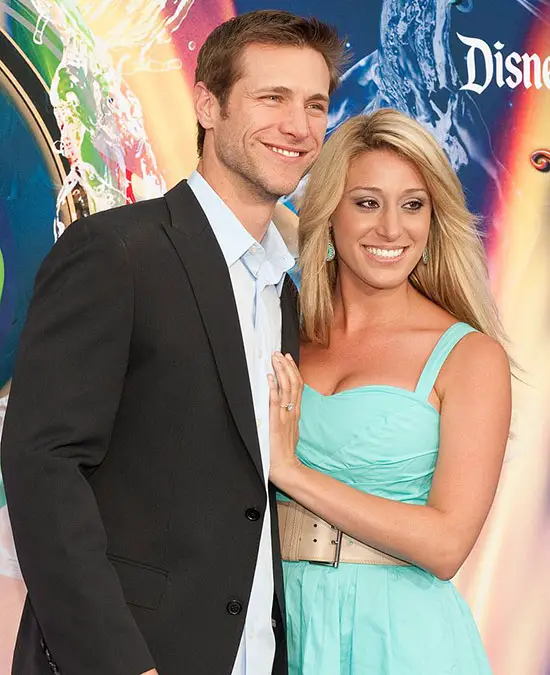 Caption: Jake Pavelka with ex-girlfriend Vienna Girardi, 2010
Source: wikimedia.org
The same year he had two consecutive unsuccessful relationships. In February 2010, he was seen for the first time with his new girlfriend Meghan Jones, a Dallas-based wedding planner whom he had met months after his unpleasant split with ex-fiancée Vienna Girardi.They were seen sitting in the audience for Dancing's 200th episode extravaganza.
She has been dating her lawyer boyfriend Walker since the past one and half year. She was previously married to app entrepreneur Jeff Livney
Caption: Meghan happy with her new boyfriend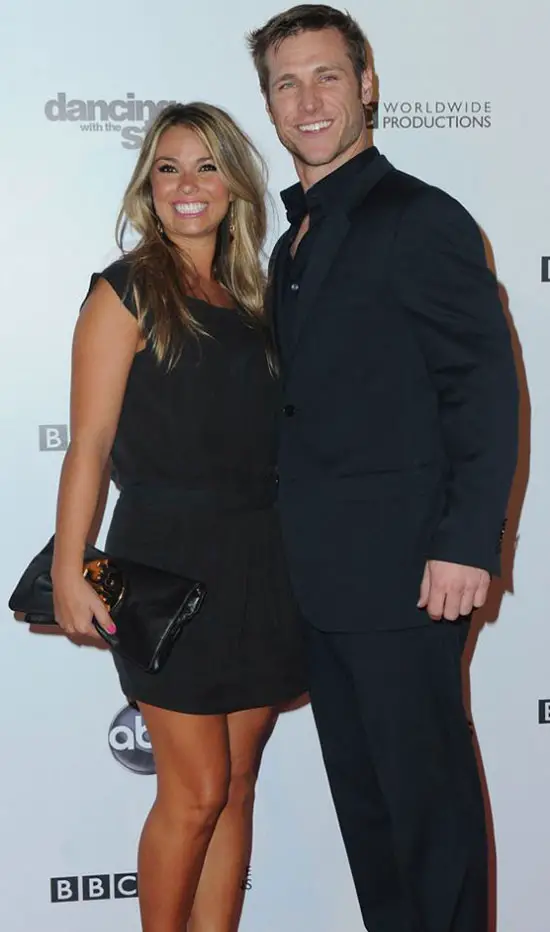 Caption: Jake Pavelka with ex-girlfriend Meghan Jones in 2010.
Source: huffpost.com
Moving on from unstable relationships, he found himself out from the life of Meghan Jones and got himself dating his new model girlfriend, Ashley Ann Vickers. The couple dated till 2012.
On the other hand, Ashley married her boyfriend Ed Brown, a liquor entrepreneur, who is the Ceo of Patron Spirits and Indy car racer, in 2016.
Caption: Husband Ed Brown and wife Ashley enjoying a boat ride
Caption: Jake Pavelka with ex-girlfriend Ashley Ann Vickers in Los Angeles in 2012.
Source: gettyimages.com
5. Kristin Chenoweth(2012-2013)
After Ashley Ann Vickers, Jake being the charming bachelor pilot started dating Kristin Chenoweth in 2012. With Us magazine, Jake revealed:
"We met at an awards show for Hallmark. She hosted and I was presenting an award. She's the one who has the talent and that things are going "great" in their relationship."
After three months of dating one another, their relationship sadly ended after Kristin reportedly broke up with him. In 2015, Kristin began dating Andrew Pruett, who is the CEO of NRS Sports.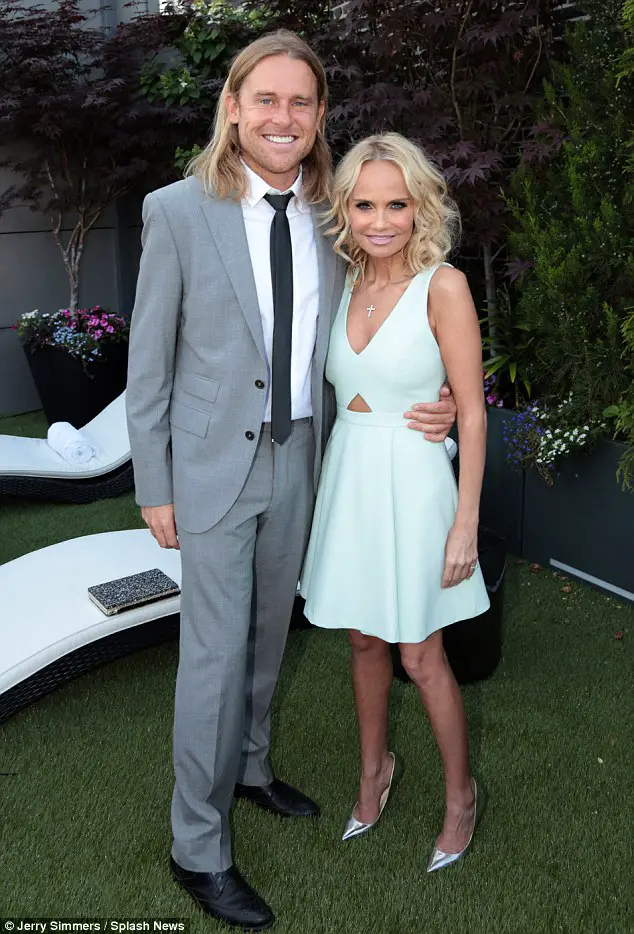 Caption: Kristin with her new boyfriend Andrew attending the Social Life Magazine bash at Towns Penthouse in Manhattan in 2015. She has described him as a good man.
Source: dailymail.co.uk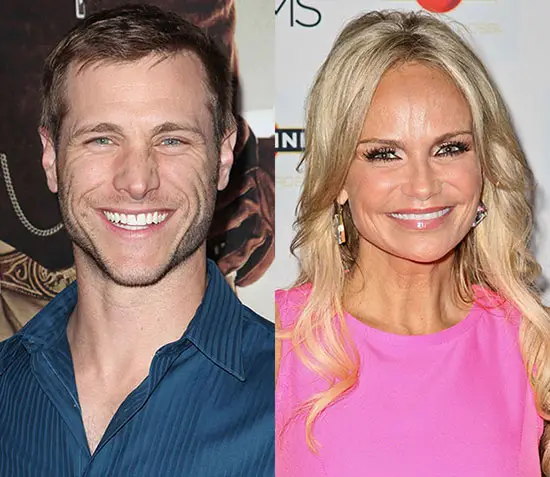 Caption: Jake Pavelka (left) ex-girlfriend Kristin Chenoweth (right).
Source: hollywood.com
Gay rumors clearing off?
Right now, there has been no news about his current relationship status. However, he was once rumored as a gay man.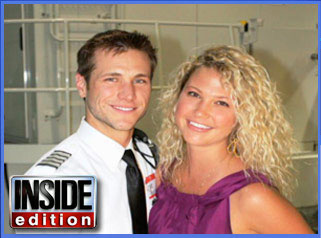 Caption: Jake Pavelka with ex-girlfriend Tanya Douglas in 2009.
Source: starcasm.net
Following up his gay rumors, we came to find out that he dated Tanya Douglas from 2008 to 2009. It turns out that he was not sexually attracted to her like he couldn't get intimate with then fiancée Vienna a year later. According to the holywoodlife.com article dated June 30, 2010, Tanya also told the Star magazine, "I always wondered if he could be. There were a lot of signs. … Jake would get really giddy [with one particular male friend], and the two of them were very touchy-feely", indicating that she was also suspicious about him being a gay.
Later on August 4, 2010, he cleared off his gay rumors in an interview with Us Magazine saying:
"There was a lack of intimacy because our problems were so heavy. I can't separate love and intimacy and apparently that makes me gay." 
However, when he was directly asked the question if he was gay, he instantly said:
"No, no, one of my best friends is gay. I can't see how someone can look at [Vienna] and find her not attractive."
Since he is probably not dating anyone at the moment, we think all the girls out there still have a chance to be his girlfriend, and luckily get married and be the wife to the guy who flies in the sky.
Jake Pavelka's Short Bio:
American pilot and television personality, Jake Pavelka (age - 38), was born on January 27, 1978, in Dallas, Texas, and currently. Jake was born to parents Sallie Lanell and James Lynn Pavelka as the middle son among three brothers Jason and Matthew. Jake joined the University of North Texas and later joined Embry-Riddle Aeronautical University in Daytona Beach, Florida for Aerospace engineering.
However, he started his flying lessons at the age of 12. He became an airline captain/flight instructor at the age of 23 and began working as a pilot for Atlantic Southeast Airlines. Apart from being in the 14th season of The Bachelor, he also participated in the tenth season of Dancing with the Starts with partner Chelsie Hightower. They were the fifth to be eliminated. Recently, he has been appearing in the 20th season of The Bachelorette