Entertainment
James Argent Is Allegedly Loved Up With Young Girlfriend; A Dating Affair To Last?
The internet and media world is an interesting place, as we get to know and hear several news and rumors almost every day!
The recent news that has been circulating is the former TOWIE star James Argent, who is reported to be dating someone who is way young than him. Dating a young person is absolutely perfect if your heart finds it right, but age gap has the potential to create some differences in the mindset and thought-process of two people.
Similar thought surrounds James' fans, who are concerned about his relationship, as they feel like their bond might not last in the long run due to the age difference.
So today, let's take a clear look at his relationship to find out how's it sailing as of today!
James Argent Reportedly Dating A Young Girlfriend: The Nature of Their Connection:
If you are a fan of James Argent and follow his life on daily basis, you might know that he is allegedly dating someone who is 20 years younger than him. The whole internet world has been reporting that James and a science student who is 20 years younger than him, Cadah Draper are brewing romantic relationship with one another.
The two are said to have met on Celebs Go Dating and have been strongly connected to one another ever since.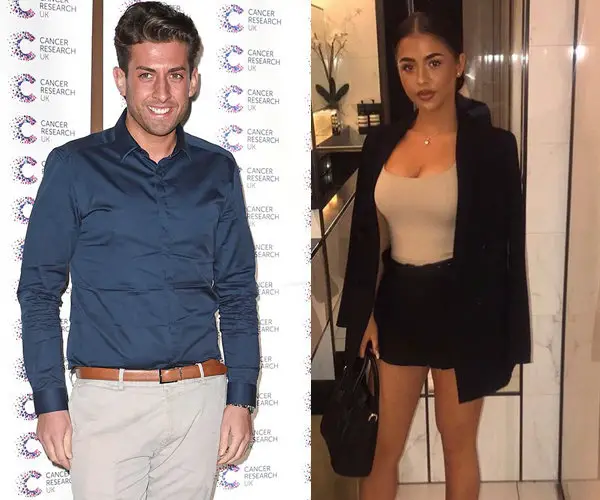 Caption: Alleged love-birds James Argent and Cadah Draper are said to have met on Celebs Go Dating.
Photo Credit: liverampup.com
Some sources described it further,
"Arg is looking, and feeling, better than ever. It's not surprising he's found someone as lovely as Cadah – he's a really nice guy with a heart of gold.
The source continued,
"They met on Celebs Go Dating and while it's early days, there is definitely a spark between them. Everyone is saying how happy Arg is and it's not surprising when you look at Cadah, she's gorgeous and has a lovely personality."
However, the two are yet to address the nature of their relationship out in the open!
Additionally, amidst all the fans who are happy hearing the news of James finding love, somebody else also expressed her happiness. James' ex, Lydia Bright confirmed it that the man was returning to TOWIE, while she explained that she was happy seeing Argent in a better place in his life. In her own words,
"From what I've heard from him, he is in a good place and he is doing really well. He is returning to TOWIE. That's a good thing for him."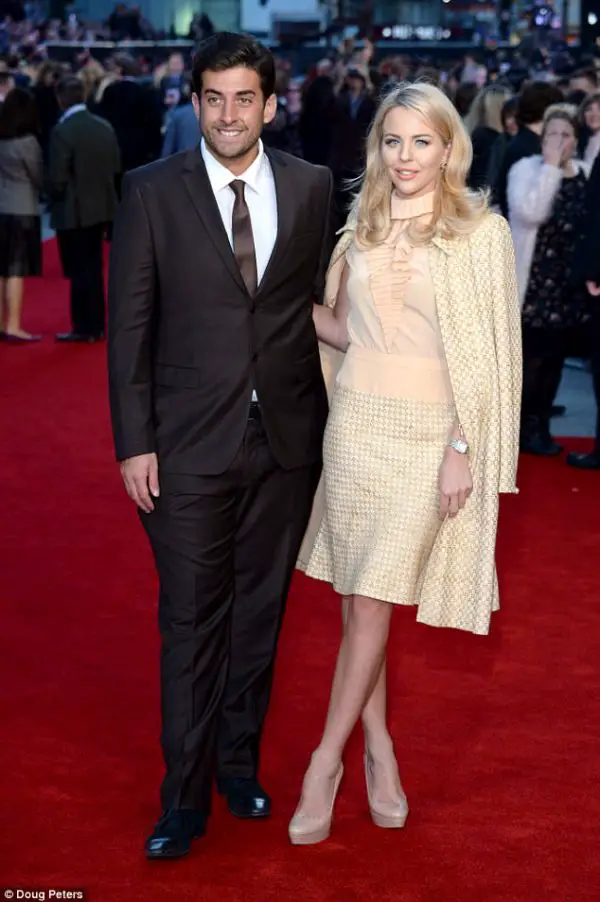 Caption: James Argent's ex Lydia Bright confirmed his return to TOWIE.
Photo Credit: ok.co.uk
Lydia and Argent broke their eight and a half year long relationship back in 2016, and speaking about the split between them, Lydia said,
'When we were younger we used to break up and get back together again a lot, but as you get older you harden and you know what you want from life,'
Bright confessed,
'If you don't see yourself, in the future, ending up with someone forever, then you can't waste your time.'
She then concluded,
'All I ever wish for him is to be happy and healthy. It never worked out with us, but he's not a bad person. He's got a good heart. 

'I always look back on us and think, I wouldn't change a thing, because when it was good it was really, really good. I just know that it's not what I want in the future.' 
It's pleasant to know that there are no hard feelings between them, even though they are no longer in love with one another.
Furthermore, Argent's relationship with Lydia and alleged dating affair with Cadah is abundant to assure James' sexual orientation to be straight, as there had been some assumptions of him being a gay man in the past!
And did you know, Arg was also linked with Gemma Collins? The nature of their connection has been something which has been the matter of keen interest to the fans and media as several headlines have been emerging in regards to their connection.
The TOWIE star has made several eyebrows raised as the connection he has with Gemma is making headlines even after the relationship between Arg and Draper has been made public.
Most recently, Gemma told her "crush" Arg that they could see each other again on TOWIE. However, Arg denied it and friend-zoned her, something which brought plenty of tears to Gemma's eyes.
The heartbroken Gemma then questioned,
"There is something between us!

"We hug each other all the time! I know we're just friends, but in my head I think it's a shame sometimes."
She added,
"I have got feelings but it's pointless me saying that, because nothing is going to change."
Arg then responded by saying,
"There's nothing bad about you at all!

"I just love you as a friend. We can't see each other, as that is leading you on and giving you mixed signals, and that isn't right."
That was pretty awkward and emotional for Gemma!
James Argent's Weight Loss Procedure & Rehab Stint:
If you compare today's Argent to what he was some time back, you will see some sort of transformation. He indeed has shed some pounds from his body weight.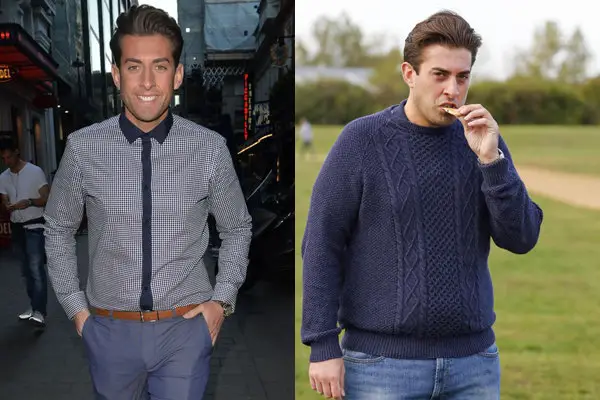 Caption: James Argent after and before his weight loss.
Photo Credit: liverampup.com
This weight loss was brought to everybody's attention when he came out of rehab, where he spent three valuable and crucial months.
After suffering from drinking and depression issues, he joined a rehab to "salvage" his life, as he claimed that going to rehab helped him save his life.
He opened up,
"Underneath everything I was badly depressed. I was anxious and tired."
Speaking of his struggles and hardships, James continued,
"At that point I was hiding from everyone in my flat. Lydia would beg me to open the door. My mum would come round crying and I'd pretend I wasn't there. I just couldn't face anyone".
James further added,
"I'm embarrassed to say this but so many people tried and got pushed away, Mark told me I wasn't invited to his wedding if I didn't change. When I went into rehab he got in touch because he was so proud of me."
Adding more to his grit, James had to prove his worth in TOWIE.
"I want to make all the people I shamed feel proud of me again."
It is what helped him become the man he is today.
Did you know, James once embarrassed his little sister Natasha Argent, when she was looking for love on 'Take Me Out,' but was instead surprised by her brother?
That must have been quite an awkward moment, right?