Entertainment
Once Engaged Jamie Campbell Bower Rejoicing Dating Affair With Girlfriend - Again!
Almost everyone knows Harry Potter, and one of the characters in it is Gellert Grindelwald. The dark wizard and the Deathly Hallows- part I was non-other than Jamie Campbell Bower. Jamie hasn't only amazed everyone with his work but has equally excited his fans through his love affairs. He has been going back and forth from one relationship to another which has grabbed the attention of the viewers. What was the reason behind it? Let's take a deeper look.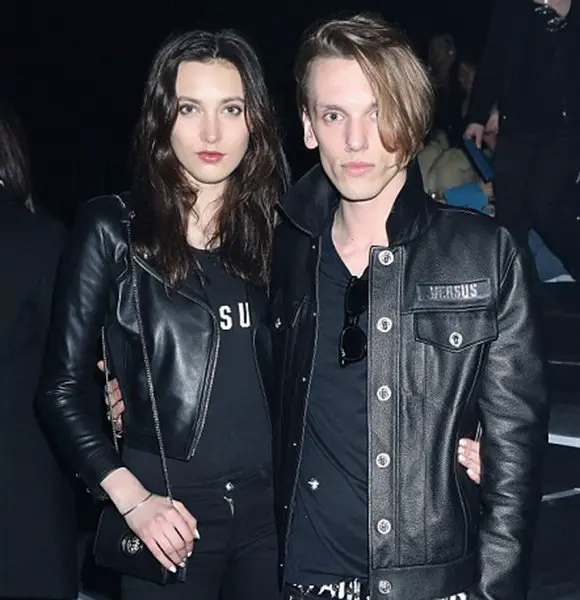 Harry Potter is familiar to all, and one of the characters the fans surely do not miss is the first thief of the Elder wand, Gellert Grindelwald. The person who portrayed the character with perfection is the aspiring actor Jamie Campbell Bower.
Jamie hasn't only amazed everyone with his work but has equally excited his fans through his love affairs as well. He has been going back and forth from one relationship to another, that has raised the curiosity of the fans regarding the failures in his relationship.
If you belong to the same group of fans as well, keep reading, because all the mysteries will be revealed here!
Affairs of Jamie Campbell Bower
When we take a look at the past, the British actor Jamie Metcalfe Campbell Bower was once engaged to one of his costar Bonnie Wright, who portrayed the role of Ginny Weasley in Harry Potter.
They met during the shoot and soon fell the magic of love brewing between them. After dating for about six months since February 2010, Jamie and Bonnie decided to share the rings with each other.
They confirmed their engagement earlier in April 2011, but the love spell that bound them together worn out eventually. It took them two years after their commitment to realize that the dark wizard and Weasley weren't actually compatible with one another.
Heartbroken Jamie, who was 23 at that time, confirmed that the couple had split up back on July 30, 2012. Soon after their engagement was called off, Bonnie left the London townhouse, which the couple was sharing during the interval of their relationship.
Some time later, Jamie found a new love in his life in the form of Lily Collins, whom he dated for nearly a year. Their relationship ended in 2013, just before their movie, 'Mortal Instruments: City of Bones' was released. However, as professional actors, they didn't let their relationship failure come in the way. During their movie promotion, Bower even confessed:
"We're tight. Lily and I are very, very close. Very close. Always have been, always will be."
Lily also added that her ex-boyfriend, Jamie, was awesome in his own way!
Meanwhile, Jamie started his new relationship with Matilda Lowther, a British model, after he broke up with Lily. Jamie and Lowther began their relationship earlier in March 2014, but their love boat sank after sailing for about a year in 2015.
After their breakup, Jamie turned back to his old girlfriend Lily Collins, the same year. The 28-year-old British actress hinted their relationship to her fans with a couple of pictures with her ex-boyfriend via Instagram and Whosay, captioning it:
"Sometimes it just is what it is... And what it is, is something quite beautiful..."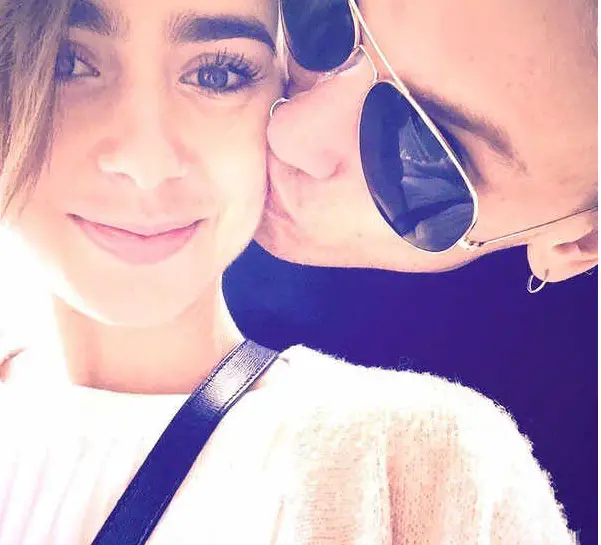 Caption: Lily Collins uploaded her picture with Jamie Bower on May 27, 2015.
Photo Credit: eonline
Their relationship surely seemed quite perfect, but it couldn't survive for much longer as they broke up again in 2016. The boomerang actor, Jamie, once again went back to his former love, Matilda Lowther.
Jamie's reconciliation with Lowther was confirmed after they were pictured together at Maid's Gala Night at Trafalgar Studios, Whitehall London.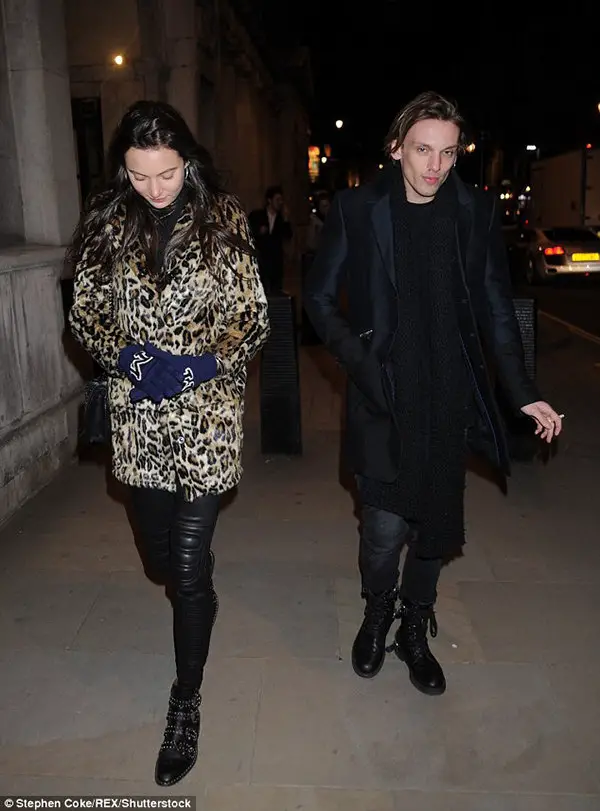 Caption: Matilda and Jamie spotted together at Maids Gala Night, London.
Photo credit: dailymail
Besides making public appearances, the couple also loves flaunting their relationship on Instagram as well.
Even though the couples are sharing a wonderful life together, a report back on November 4 this year accused Jamie of being gay, and was even titled as "A lad in a frock." 
Since he was 14, Jamie said that he liked to wear girl's clothes and also showed himself in a frock in the school prom at the age of 16. The school administration didn't allow that, but his parents persuaded Jamie to go through his plans if that made him happy. 
Despite all the cross-dressing, Jamie denied the accusation, and in his defense, he said:
 "It's the dressing up that I love most, and I love performing, but I don't feel that's my calling. I can wear a dress, but as a boy, and my look is sort of non-gender-specific. I love being a boy and I don't want to be a girl, but I do like the clothes. Every day, I create my look depending on how I feel; some days I'll want to be loud, other days I'll want to blend in more. The interesting thing about this process is that it's taught me I've become comfortable just being Jamie."
The 29-year-old has indeed succeeded as an actor, but now he has been planning to try his luck in singing as well and is currently the lead vocalist of Counterfeit. As of now, he is rocking his professional life through his voice, and his love life is undoubtedly having a blast!