Entertainment
'CBS Sports' Jamie Erdahl & Husband Married Life, An Eventual Fail?
Jamie Erdahl is an American reporter for CBS Sports serving as a lead sideline reporter for...Post a blossoming career at CBS, Jamie has had a transferred her success to her personal life as well. Happily married to husband...Jamie...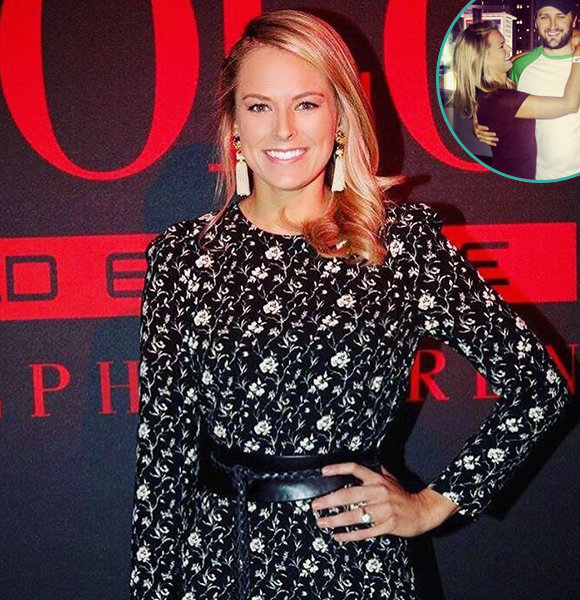 Traveling alongside the players and paying attention to every detail of the game to report on, sports reporters get a lot less credit than they deserve. One such reporter, who has gradually grown in fame and stature and caught everyone's eye is Jamie Erdahl.
American reporter for CBS Sports, Jamie fulfills her responsibilities as the lead sideline reporter for the SEC on CBS. In her short association with CBS Sports, Jamie has quickly grown in size and stature to become CBS' most valuable prodigy.
Alongside her blossoming professional career, Jamie is also progressing leaps and bounds in her personal life as well. With a loving husband by her side, the star reporter looks happy with what life has to offer for now.
However, will fate take its turns or will it be happily ever after for the duo?
Blossoming Career At CBS Sports
Born and raised in Bloomington, Minnesota to her parents, Jamie has always been a determined girl with huge ambitions in mind. After completing her education with a B.A degree from American University in 2011, Jamie joined NESN as a television reporter in 2012.
However, she soon landed her dream job in CBS on September 2014 as a sports reporter and has been associated with the channel ever since.
You May Also Like: Beautiful Sportscaster Lauren Gardner: Is She Dating Someone? Boyfriend Or Is Secretly Married? Husband?
In her four year career at CBS Sports, Jamie has soon escalated her career and has reached new career heights. Initially a studio host, Jamie replaced Allie Laforce as the lead sideline reporter for SEC on CBS in June 2018.
Following Jamie's appointment on SEC on CBS, the executive producer for CBS Sports, Harold Bryant mentioned his delight over Jamie's inclusion.
"We are excited to add Jamie to our SEC on CBS coverage. Since joining CBS, Jamie has established herself as a talented, versatile and knowledgeable reporter."
This career jump has thus seen Jamie earn a salary figure of around $50k per annum at the age of 29. Soon approaching the peak of her career, Jamie, therefore, looks set for some colossal salary figures in her career.
Boyfriend Turned Husband Post Wedding: A Happy Married Life?
Following her professional success, Jamie's personal life has been a subject of significant interest as well. With her attractive looks and a charming personality, Jamie has caught the public attention of many.
However, the star reporter seems off the market as she is happily married to her husband, Sam Buckman.
Don't Miss: Retiring Verne Lundquist Returns To March Madness; Reveals How He Met His Wife
The duo, who initially started going out around 2014, got engaged on 2 October 2016. Flaunting her ring on her Instagram account, Jamie mentioned her delight over the engagement.
"Came to London for football and tea... Leaving with a fiancé! Feeling lucky and in love."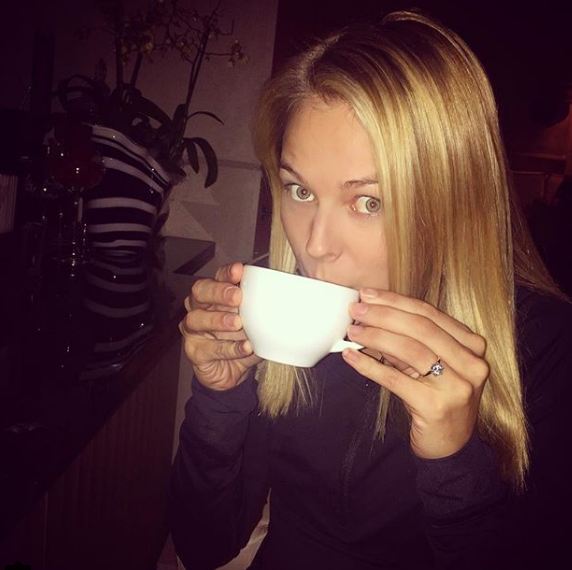 Jamie Erdahl flaunts her ring post her engagement. (Photo: Jamie Erdahl's Instagram)
The couple soon escalated their relationship to the next level post their wedding, held on 23 July 2017. Erdahl expressed her delight over becoming a Buckman in her Instagram account.
"I'm all and he's all "this ring feels weird". MARRIED! LOVED EVERY SECOND! #becomingaBuckman was an absolute success."
The duo has been happily married to each other ever since. Desperately in love with each other, the star couple has not been shy to express their love and affection towards each other on their respective social media accounts.
Read Also: Amanda Balionis, 32, Engaged To Boyfriend? Here's The Fact!
Celebrating their first marriage anniversary together, Jamie shared her feelings towards her husband in a romantic Instagram post with a heartfelt message.
"You're an early bird and I'm a night owl and to be honest that's probably what made the first year of marriage so easy. Happy anniversary my love!"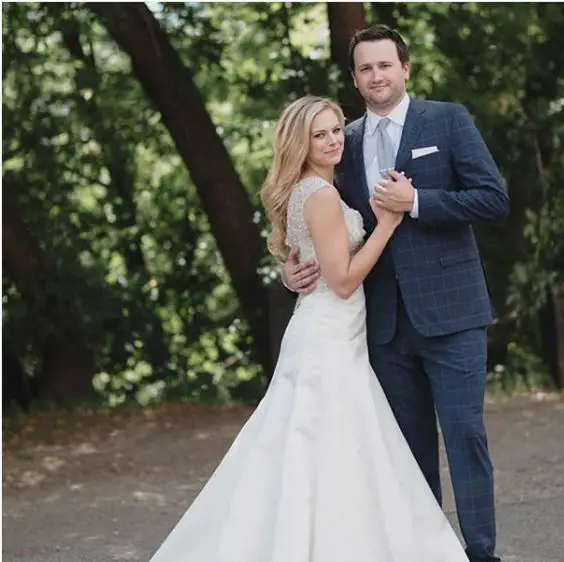 Jamie Erdahl posting a picture alongside husband Sam on their first anniversary. (Photo: Jamie Erdahl's Instagram)
Hence, the duo seems to be going strong two years after and appears to be happily married to each other. Therefore, it wouldn't come off as a surprise if the reporter decides to add an extra member to their family somewhere down the line.
Baby On The Way
Married for two years now, the couple is already expecting a little one on the way. Like all celebs, Jamie went on to social media specifically to Instagram. Posting a photo on 23 January 2019 of her in a gym with a weight, Jamie captioned the image "making sure I'm used to carrying this extra weight for Baby."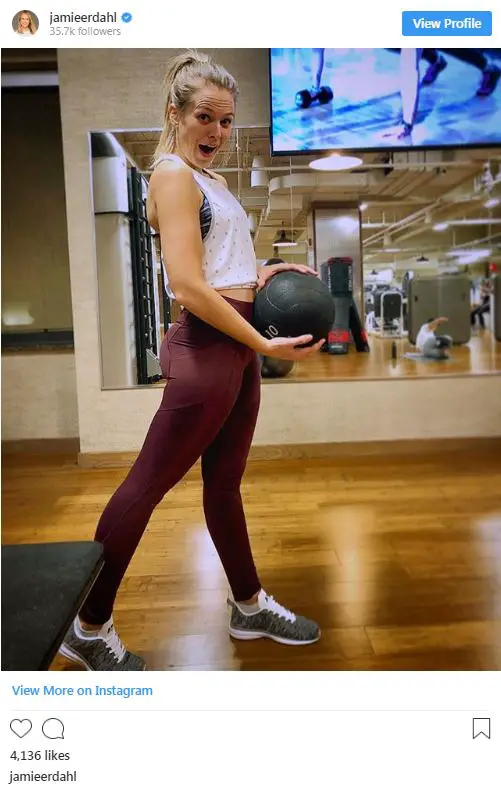 Jamie makes sure she's used to carrying extra weight for upcoming baby girl in January 2019 (Photo: Jamie Erdahl's Instagram)
Jamie also revealed she was expecting a baby girl on her post. The couple has yet to disclose what name they are going to choose for the new addition to their family.
The pregnancy has not kept from being her usual self. At 17 weeks pregnant, Jamie attended the SuperBowl wearing a fabulous Navy blue dress. 26-weeks in and Jamie is still going strong. She hosted the FinalFour on WCCO-TV | CBS at Minnesota.