Entertainment
Jamie Jewitt Wiki: Age, Height, Ethnicity, Dating Affairs-Girlfriend And Love Interest Of The Essex Model In Love Island 2017
Jamie Jewitt Wiki: Age, Height, Ethnicity, Dating Affairs-Girlfriend And Love Interest Of The Essex Model In Love Island 2017 The ITV2 dating show Love Island's new contestant Jamie Jewitt (age 27) is undoubtedly good looking and has charmed many ladies out there with his looks and seductive physique. We bet that you are one of the fans of this Essex-born actor, who is interested to know more about him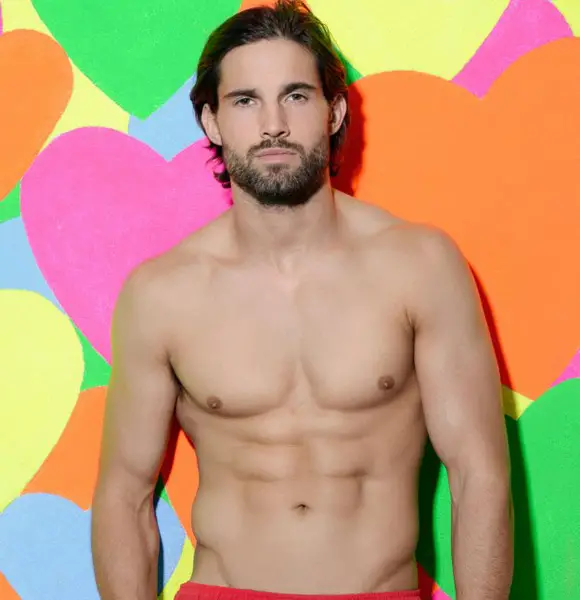 The ITV2 dating show Love Island's new contestant Jamie Jewitt (age 27) is undoubtedly good looking and has charmed many ladies out there with his looks and seductive physique.
We bet that you are one of the fans of this Essex-born actor, who is interested to know more about him. Well, if you are curious to know more about him, then you've hit the right place.
Jamie Jewitt, A "Love Rat"?
The twenty-seven-years old white ethnicity model Jamie Jewitt, with his long hair, is a good looking man.
In an interview with The Sun, Jewitt was asked to describe himself, where he said-
"I'm happy go lucky and up for a good time. I'm at a different stage in my life now. I like that Marcel is very much the thinker of the group and the wise man and I tend to think I'm rational like that."
He also described that he is a fun loving man and when it comes to girls, he is not much "dater" and stays away from dating and affair. He explained-
"I'm not really much of a dater; I've spent a long time single, just having fun. I lived in New York for 10 years and was single for most of it. I split up with my ex about 6 months ago; we were together a year and a half. I've just taken some time to go out, do my bit and learn a bit about myself before settling down."
However, Jewitt's ex-girlfriend, Georgina Leigh, a Big Brother star, has claimed that this handsome hunk is a "love rat." She exclusively said-
"I know Jamie inside out and he can charm the back legs off a donkey. He is so lovely girls throw themselves at him, but he cheats on all his girlfriends. He's a love rat and will admit it himself. He loves women and can't help himself."
Jamie Jewitt's New love interest.
When Jamie has been claimed as a "love rat" by his ex-flame, he has revealed his love interest. When Jamie was asked about who he wants to couple up with on Love Island, he replied "Camilla," a bomb disposal expert.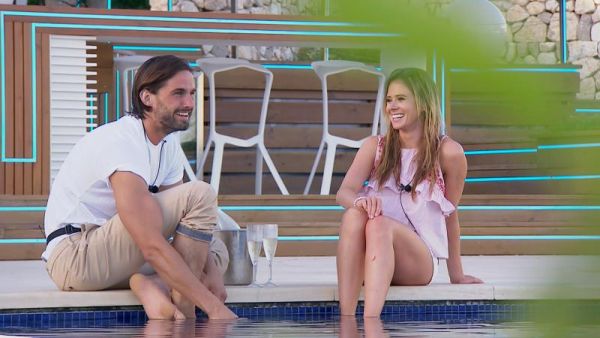 Caption: Jamie Jewitt and his new love interest Camilla on Love Island.
Photo Credit: TellyMix
He even spoke about the type of girl he likes. Jamie said-
"I like girls that are laid back, chilled out, comfortable with themselves. I like girls to be confident with themselves, intellectual, share the same interests. I don't like materialistic girls because that's the opposite to me."
Well, Jamie's former love interest Georgina warned Camilla and asked her to maintain distance from Jamie.
"Camilla should be careful as she isn't exciting enough to change him - she is too boring and sweet to keep his attention. He needs snapping into shape and Camilla isn't the right person to do that."
Though Jamie Jewitt's wiki is absent, we still know that he is a Calvin Klein model. Similarly, he has appeared in a Made In Chelsea style reality show —Taking New York in the year 2014. Jamie, who stands tall at the height of six feet two inches, is one of the strongest contestants in the villa.
Stay with us for the emerging updates on Jamie Jewitt!