Entertainment
Jamie Kennedy And His Long List Of Dating Affairs; Has A Girlfriend Now To Support Through Health Issue Or Already Married?
Blessed with a dynamic personality and the talent of making people laugh, it's obvious for the stand-up comedian Jamie Kennedy to have a long list of dating affairs and rumored girlfriends. Despite getting involved with so many women in life, did he get the right woman to support him or is he still searching for a perfect woman?
At present, we will uncover some more details about his love life followed by his health problem and net worth.
Married or delaying due to a health issue?
Through the show "The Doctor" aired on 2016, comedian Kennedy revealed the dark phase of his life which he had tediously kept hidden for years from the media. To the host of the show, Kennedy stated about suffering from heart blocks past 35 years. As reported by the dailymail.co.uk, Jamie said:
"Ever since I was 10-years-old, I got diagnosed with congenital heart block, and then when I was 14, I got a pacemaker put in."
Caption: Jamie Kennedy reveals about his heart blockage issue in the show " The Hearts."(2015)
Well, such revelation has apparently shocked his fan followers for no one had ever thought about the happy go lucky comedian undergoing a serious trouble. Maybe due to heart issues, the actor is refraining himself from getting married to any woman thinking it would spoil their lives or may be the comedian has not found a perfect life partner who would work as a pain reliever in his life. So, at present, the comic legendary neither has a wife nor children. 
Did the failure in the relationships ever affect his career?
In the year 2009, Jamie was in a relationship with the actress Jennifer Love Hewitt. The meeting events between the two have been entirely kept outcasted from the media's approach.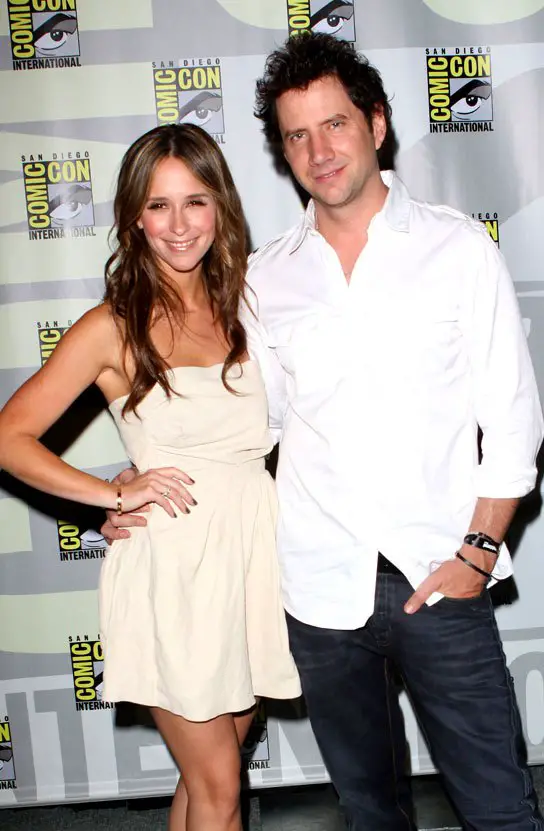 Caption: Jennifer Love Hewitt with Jimmy Kennedy on the St.Patrick's Day.(2009)
Photo Credit:hollywoodlife.com
 However, the relationship was confirmed by the comedian in March 2009 during a radio interview to host Ryan Seacrest, where he said:
"I'm in love.It's like, 'Wow, you are hot. You can sing, you can dance, you're like, so smart and, wow, you can cook pasta fagioli, too."
Jennifer, on the other hand, confessed her love for Jammie, where she revealed about him to be a perfect partner. As reported by the People on 12th March 2010, she said:
"There are people in your life who are just supportive and who just look at you and they see who you are. And Jamie saw who I was as a person more than anybody had ever done in my whole life. I think that's for me when I sort of went, 'Oh, wow.' "
However, the relationship failed to sustain for more than a year and got abruptly ended in the year 2010. Neither Jennifer nor Jamie spoke about the reasons for their separation. Jennifer is currently married to Brian Hallisay since November 2013.
Similarly, in the year 2011, Jamie was spotted dating American actress Nicolle Radzivil. The pair was frequently caught spending quiet time, but neither Nicolle nor Jamie spoke about their ongoing relationship.
Caption: Strolling through the night, Jamie Kennedy and Nicolle.(2011)
Photo Credit:whosdatedwho.com
It seems like the relationship between Nicolle and Jamie failed to last due to which Jamie got linked with another actress Rita Volk in the year 2014. The relationship got confirmed by the representatives of Rita via social media.
However, nothing got spilled by Jamie about his relationship Rita even though she was seen together with Jamie. The relationship is said to have broken in the year 2015. Rita Volk is currently reported to be single.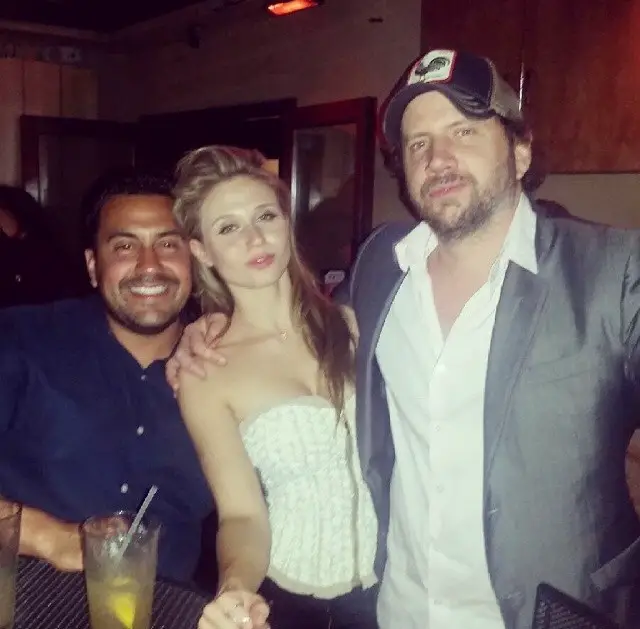 Caption: Spotted at an event together Rita Volk(middle), right Jamie Kennedy.(2014)
Photo Credit:images77.com
Despite dating several actresses like Christa Denton (1990 - 1992),  Heidi Mueller (2007 - 2008), Christa Campbell (1999 - 2001) the comedian never allowed it to harm his career. That is the reason due to which he has accumulated the total net worth of $10 million by working in the shows like "Blown up" and "The Jamie Kennedy Experiment." So with such a long dating history, one can easily justify his sexual orientation as straight rather than being gay. 
We are pretty much sure that the comedian will strive for more success which would not only bring fame along with wealth.  
Stay with us for news on Jamie Kennedy!