Entertainment
Did Jamie Luner Get Married And Turned Her Boyfriend Into A Husband? Get to Know Her Dating Status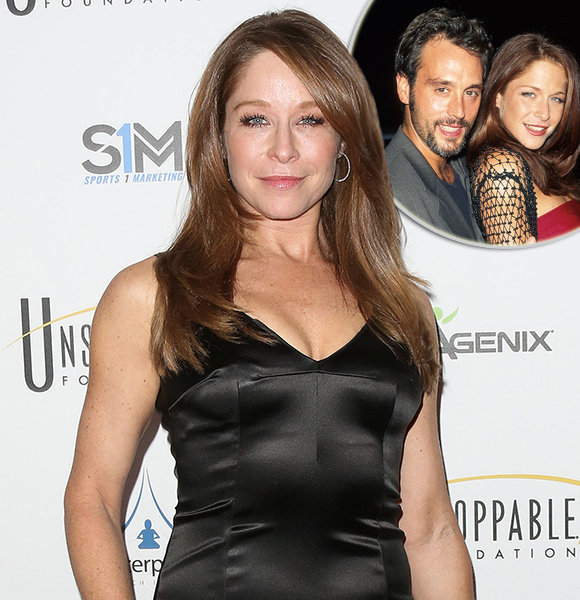 Lifetime movies actress Jamie Luner has been making her mark in the industry since the very beginning of her career. She has not lacked any sort of success in the industry, and that is what makes her a household name.
Her fans might know that she once had a boyfriend but did she get married to him? What is her current love status? Let's discuss today, also attached inside a report of a sexual misconduct allegation against her. Let us find out!
Anthony Oliver Files Police Report, Dating Boyfriend Then? 
According to TMZ, Melrose Place's star Jamie Luner was accused of sexual misconduct of a 16 years old boy in February 2018.
The Man named Anthony Oliver, 36 filed the case against Jamie Luner. Although Luner's manager stated that all this accusation had no merit. While the actress referred to the allegation as baseless.
According to the police report, the man accused Jamie of oral sex back while he was drugged and unconsciouses. Jamie along with the third party took him to a room and performed oral sex while the third party filmed the whole thing. Now, Jamie is being investigated by the LA police for that matter and it has not reached any conclusion for the time being.
The incident took around the time when she was at the height of fame for Melrose Place and was with her then-boyfriend Braz back in 1998.
Lunar Married To Her Once Boyfriend? Current Relationships Status:
The ever so gorgeous Luner has been able to win over a lot of hearts around the globe with her charm and her acting skills. Those who follow her throughout every step in her life might know that she was once in a relationship with John Braz, a personal trainer/independent filmmaker.
The California native and Braz met in 1995 in a Santa Monica coffee shop and that kick-started their romance. 
The relationship between Luner and Braz was so deep that the couple were even in a live-in relationship and shared a modest apartment in Lilburn. 
But as per some reports, the relationship did not last long, and the couple ended their romance in 1999. The relationship between the actress and the filmmaker was always a private one, and not much was revealed by the former couple, and thus, the flow and the reason for the demise of the relationship still remains a mystery to the fans and the media.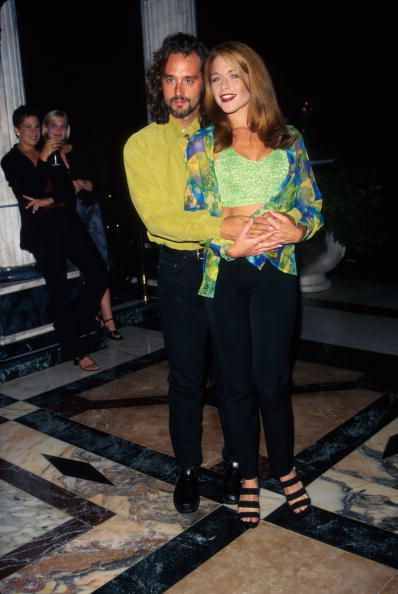 Jamie Luner and John Braz dated for four years before calling it quits in 1999 (Photo: whosdatedwho.com)
So now that we know that the relationship between Jamie and Braz did not reach the ultimate fruition, the answer to those who question if Jamie got married to her then-boyfriend and made him her husband is a big "NO." She has, however, played a married woman in some of her projects and has done really good as a married woman on-screen. 
But the ending of the relationship between Jamie and Braz also makes fans wonder what is this lady doing currently. Does she have a new boyfriend? 
However, there are chances that she is dating and has a boyfriend but is not willing to be open about it and we are only left in assumption as she did share a picture of a heart made with stoned captioned as 'Love is everywhere'. 
Hence, we might have to wait for her to give us and the fans something to get excited about regarding her romantic life.Maybe, she is just too busy with her career, and maybe, she just loves her and her family more than anything else as her social posts suggest.
The spiritual mistress's Instagram is filled with posts regarding her mother, sister, grandpa, and her other family members including some inspirational posts. Well, she has always been a person of choice when it comes to her personal life, and thus, she has not revealed anything about her dating life currently, and that leads to people wondering why the 46-year-old actress is currently single.
A Short Bio of Jamie Luner:
Born May 12, 1971, in Palo Alto, California, United States, Jamie Luner is an actress who is best known for her roles in successful projects like Just the Ten of Us and Melrose Place. Her new movie Honeymoon in Paradise is al set to release in 2018. She is the daughter of actress mother Susan and a sales representative father Stuart. 
The soccer enthusiast Jamie won a local Shakespeare competition back in days that made her choose acting as her career. She went to Beverly Hills High School and later studied acting in Professional Children's School in Newyork. 
This gorgeous actress who stands over 5ft and 9 inches in height has been active in the industry since 1988 and has never looked back ever since she made her first impression. She is also CEO of her own company Inspiradigm.
Some of her famous work includes All My Children, Supernatural, Two and Half Men and Supernatural.
Her continuous dedication and her undying love for her work have helped her earn a fair share of success and respect in the showbiz. But she has also earned a fair amount of money as her net worth of $2 million shows.