Entertainment
Jason Dolley Reveals 'Maybe' He Is Dating & Has Girlfriend Amid Gay Rumors
American actor Jason Dolley became famous after playing Newton "Newt" Livingston III on the Disney Channel's tv series Cory in the House.
The young actor of 26 also identifies himself as a musician and has sung songs such as Baby It's You and Stupid Cupid.
Besides his acting and singing career, fans are also curious about Jason's personal life and have shown interest in knowing his dating status.
One Girlfriend Amid Many Rumors
Back in 2009, Jason attended an interview on the Disney Wonder Cruise Ship where one of the fans asked him if he has a girlfriend. In reply, the actor said that only to keep his fans wondering, he would answer "maybe" he had a girlfriend. However, it was never revealed whether he had a lover in 2009.
Then in 2010, Jason started dating actress Josie Loren. The couple dated for about a year and separated in 2011 without mentioning the cause of their split.
The same year Josie commenced her relationship with actor Chord Overstreet and was later linked to other names including Zane Holtz and American football quarterback Matt Leinart.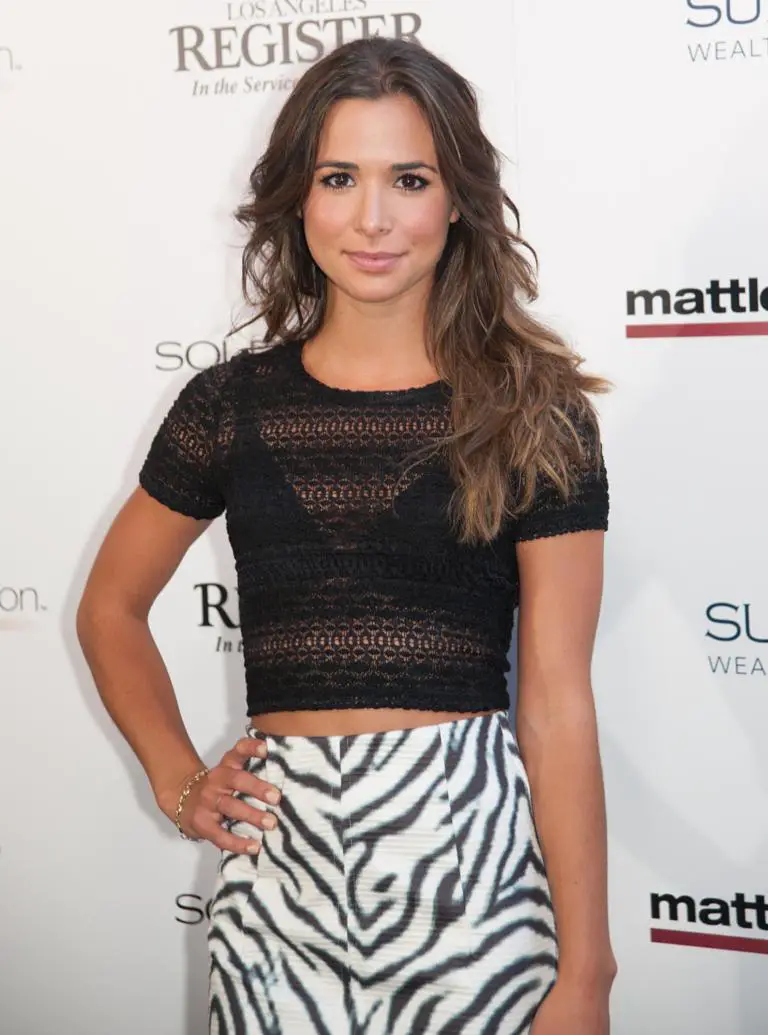 Jason Dolley's ex-girlfriend Josie Loren (Photo: Digital Spy)
On the other side, Jason was not spotted in any committed relationships, but he was the topic of numerous dating rumors spread by his fans ranging from a woman named Maggie to Abbigail and also his Minutemen co-star, Chelsea Kane Staub.
However, Jason has not confirmed relationships with any of those women.
Gay Portrayals And Kiss
Jason has been the victim of several gay rumors due to his convincing portrayal of a homosexual character onscreen. He played a confused high schooler Lloyd in the 2015 movie Helicopter Mom, who is unsure about his sexual identity.
In the film, Jason appeared alongside Nia Vardalos, who played his on-screen mother. Nia played Maggie, a crazy mother who tries to set her son as gay to receive a minority scholarship for gay students.
However, Lloyd is not cool with his mother's actions as he is not sure about whether he is gay or not. In the movie, he asks a girl out for prom which hinted that his character could be more of a bisexual than homosexual.
Previously, Jason had also kissed his co-star, Kurt Collins, onscreen in one of the episodes of Disney Channel's tv series Good Luck Charlie. The intimate scene between the two actors was life-like which further raised speculations among the fans.
But until and unless, he openly shares about his sexual preference, he cannot be accused as a gay man.
What Is He Up to Now?
In the recent times, Jason has not talked much about his dating life and is reportedly single. Moreover, he has been spending his time with his celebrity friends including actress Madison Pettis, singers Joe Jonas and Nick Jonas and is living with his family in Simi Valley, California.
Furthermore, on 28 May 2018, he shared a throwback picture of a 2015 National Memorial Day Concert. In the post, he honored Cameron and Bayleigh, who lost their father during the war in Iraq in 2005.
Jason, who enjoys a net worth of $500 thousand, has not disclosed about his upcoming projects but looking at his career graph he could be working on something big right now.