Entertainment
Jayne Kennedy Now Free From Illness? A Glimpse At How The Actress Looks Like in 2017
Jayne Kennedy Now Free From Illness? A Glimpse At How The Actress Looks Like in 2017. Jayne Kennedy created a name for herself in the male dominated the world of sport, by being a commentator on the CBS NFL Today. While moving ahead in the illustrious career, her health issues and illness proved to be an obstacle. But did she ever recover from her illness? How does she look in the year 2017?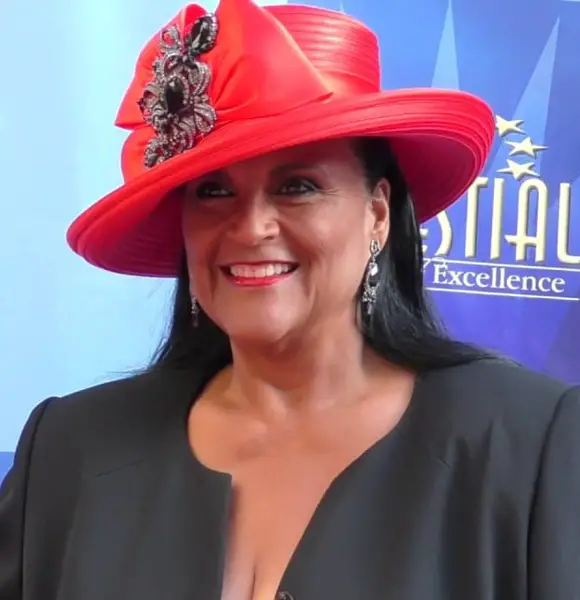 Multi talented celebrity, Jayne Kennedy has been an inspiration for many black women, as she was the first African American girl to be crowned with the title of Miss Ohio 1970, who later joined modeling.
Jayne created a name for herself in the male dominated world of sport by being a commentator on the CBS NFL Today.
However, on her journey of the illustrious career, her health issues and illness proved to be an obstacle. But did she ever recover from her illness? How does she look now in 2017? Let's take a closer look at the matter to find out.
Is Jayne Kennedy's Free From The Illness?
Jayne Kennedy was at the height of her career when she got diagnosed with endometriosis. As a model, she was making an exercise video promoting fitness with top brands, until she reached the point where she could not do a sit-up.
Recalling the painful time in an interview with USA Today, Jayne said,
"In the early '80s I had an exercise video called Love Your Body with music by the Commodores, which was third in the market after Jane Fonda and Richard Simmons. I had a contract with Coke for Tab and Diet Coke. We did the tie-in with fitness and diet drinks,"
Jayne added,
"Everything was going so well. Then quickly, it got to a point where I couldn't even do a sit-up. The pain was so debilitating."
Following the pain, Jayne was rushed to the hospital and was attended by a specialist. The series of tests was carried out in Los Angeles Hospital, which extended till three days.
Eventually, the doctor prescribed the test for endometriosis, and the results came out positive. Going through the memory lane, Jayne expressed the same as,
"Finally my doctor said, 'I'm going to have you tested for endometriosis. Don't worry about it, you probably don't have it but let's run the test anyway. We did an ultrasound and he said, 'Yup, you have it.' That was the first time I heard of endometriosis."
Jayne shared the difficult times, and described the pain as,
"I was in pain all the time. Sometimes I would be standing in the kitchen, lift the top off a pot and pains came in my stomach. They were not dull aches, they were all sharp pains. It was difficult to walk and certainly almost impossible to exercise."
After the diagnosis of the disease, the doctor suggested her that the best way to treat endometriosis was by getting pregnant. Sharing the same, Jayne said,
"My first approach was to try to fool the body into believing that I was pregnant, because the hormones produced during pregnancy attack the build-up of entrometrial tissue. I tried taking birth control pills, which didn't work at all. My doctor told me the best treatment is to get pregnant, and I said, "Okay, God, I get the message.'"
Endometriosis adds difficulty in conceiving for many women, but Jayne's case was different.
After two months of the suggestion from the doctor, Jayne was pregnant with her first child which relieved her from the pain. Jayne shared,
 "I was really lucky. Within two months I was pregnant. The pains stopped, and it went away. I was pain-free during the entire pregnancy and while I breast-fed. Two months after I stopped breastfeeding the pain came back."
Jayne cried out with pain again, but she battled with it and even underwent surgeries. Jayne revealed,
"I had three laparoscopic surgeries to burn off tissue. I've done Luprone and a lot of test drugs in the mid-'80s. I tried a series of medicinal treatments. I did laser laparoscopic surgery."
Once again she was greeted by the familiar pain after the delivery while breastfeeding the second baby. But when she got pregnant for the third time, she decided upon having a cesarean section followed by a total hysterectomy after delivering the baby.
Jayne, today, is free from her illness and has penned down her experience in her memoirs titled, Plain Jayne. Jayne's golden word of advice for all the women was,
"Don't believe everything you hear, and don't take anything for granted, A lot of women have pain, and they're having total or partial hysterectomies for the wrong reasons. If you have symptoms of pain around your ovaries, have it checked out for endometriosis. Find out if it's endometriosis before you take any steps."
Jayne has aged as beautifully as wine does. She celebrated her 65th birthday in style and even shared a picture from her birthday celebration on Instagram. 
Jayne emerged victorious while battling against her illness with the support of her family and now serves as an inspiration for many women.
Jayne Kennedy's Married Life And Family:
Jayne Kenny was struggling in her modeling career when she met her first husband, Leon Isaac Kennedy, who was then a DJ and an aspiring writer and actor. They fell in love and took their relationship to the next level by exchanging the wedding vows in 1971.
However, the relationship couldn't survive long and ended in a divorce in 1982.
Love knocked on her doors again, and Jayne found love in actor Bill Overton. The love of the couple culminated into marriage in 1985. The couple is blessed with three daughters.
The first child was born on November 20, 1985, and was named Savannah Re Overton, followed by Kopper Joi Overton born on May 17, 1986, and their third child, Zaire Ollyea Overton was born on September 15, 1995. She also has one step-daughter.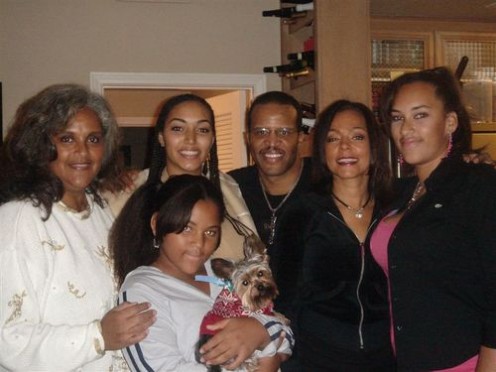 Caption: Jayne Kennedy with her husband, Bill Overton, and daughters.
Photo Credit: reelrundown.com
Jayne is gifted with a beautiful family, accompanied by an immense success in her career. She is best known as a sports anchor of The NFL Today and was awarded NAACP Image Awards in the category of 'Outstanding Actress in a Motion picture' for the performance in Body and Soul (1981).
She appeared in The Rockford Files, The 6 Million Dollar Man, Big Time, The Muthers and Wonder Woman. The hard work and dedication, of Jayne, has awarded her with the net worth of $ 2 million.
Stay with us to stay updated on the life of Jayne Kennedy!