Entertainment
Jean-Marc Barr is Not Gay! This Married Man Has A Wife and A Blessed Personal Life That You Must See
The professional life of people in a showbiz bounds them to attract media attention towards them, but they still have right to maintain privacy in certain aspects of his life. But when celebrities keep the details regarding their personal life behind the curtains, they are often assumed to be gay.
Same is the case with Jean-Marc Barr, a French American film actor, and director. Due to his low-key personal life, he is often addressed as a gay. However, we have come to know that Jean was once married and has welcomed a son in 2015. Without further ado, let's take a stroll around the life of this aspiring actor.
Jean-Marc Barr's Blissful Married Life
We are sure that some of you wouldn't believe us if we say that "Le Grand Bleu" actor Barr hasn't been married even by the age of fifty-six. Well, we have come to know that he has been married once and divorced.
Barr was married to a Yugoslavia pianist and composer Irina De?ermi? for seventeen years. He met his wife at the Guildhall School of Music and Drama in London, where he went to learn drama.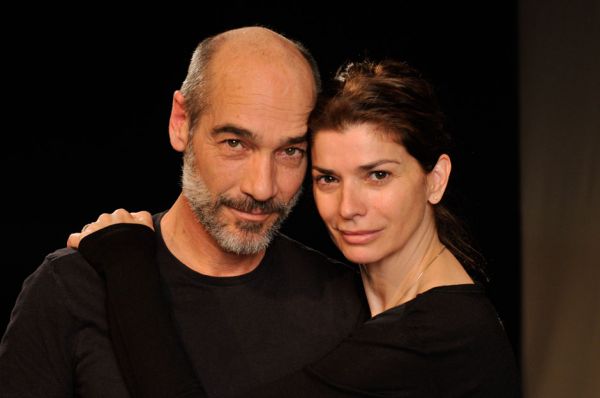 Caption: Jean-Marc Barr and his estranged wife Irina De?ermi? pictured together during an event.
Photo Credit: operatheatremadlenianum.com
For around seventeen years, Barr enjoyed a very low-key married life. He never talked openly about his wife in any of his interviews and didn't even make any public appearance with her.
When people were still confused about Barr's relationship status, he surprised everyone on 9 August 2015 by announcing that he has welcomed a son named Jade.
Barr shared an image of the new born baby with a caption, where he revealed that the newborn and his mother both are healthy.
Later, in an interview with Purepeople.com on 21 August 2015, Barr talked about his failed marriage and his partner, who gave birth to their son when Barr was fifty-four-years-old.
He explained that he has already ended his relationship with his former wife and is now enjoying a blissful relation with his partner Stella Di Tocco, whom he met at the Anger Festival in 2014.,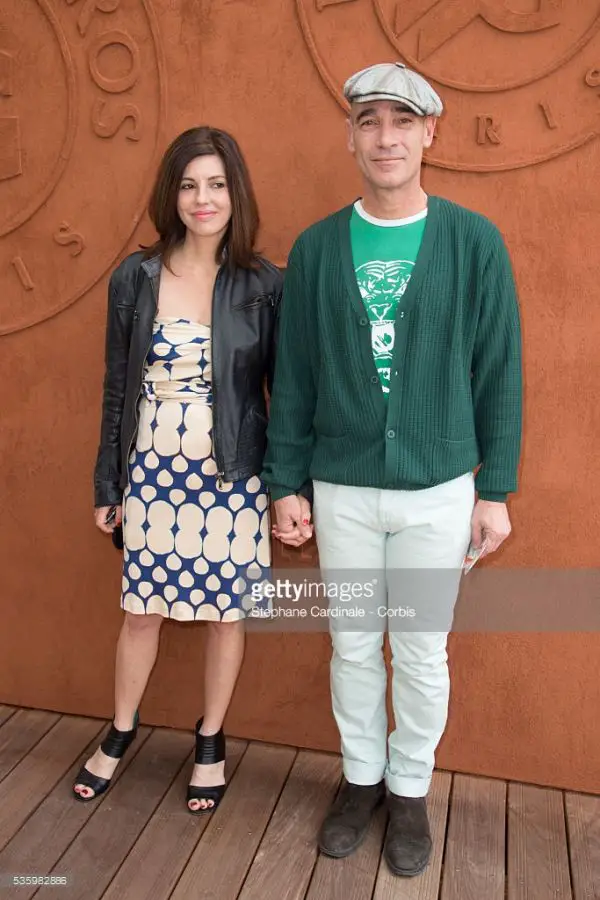 Caption: Jean-Marc Barr and his partner Stella di Tocco at the Roland Garros French Tennis Open in 2014.
Photo Credit: Getty Images
In the interview, Barr was asked about the reason behind welcoming a child this late. He answered the question, saying-
"The woman with whom I was married, with whom I had spent 17 years, Irina Decermic, returned to Belgrade at her home in 2000. We stayed very close, I visited her regularly, She, her man and her two boys. I think that his life, which is now established, gives me the opportunity to do the same with Stella Di Tocco [his current companion, director]. Jude arrived at the right time in my life. I am happy in my life and work. There is a little stability."
Two months after the arrival of Jude, Barr shared a selfie with his son on Twitter. He captioned the image as-
"Second selfie with my son, Jude, finishing our 1st summer together, Calabria our paradise for 2 months, off to Rome."
In the same year in November, Barr posted a cute picture of his charming little son with the caption-
"I'm stuck on him, my Jude, forever, he will teach me however infuriating it might be on my old soul to embrace life."
After a look into Jean-Marc Barr's personal life, we can find him enjoying a blissful life with his partner and son.