Entertainment
Jeany Spark Been Too Busy To Get Married, Have Husband? Career Reflects
The beautiful Jenny Spark was a late starter to the old acting game. Even as a late bloomer in the entertainment business, she has been able to grab a huge fan base with her exceptional acting skills. Well, her fans are always curious to know about her dating affair as she has kept it wrapped under her sleeves.
And if you are one of those who is curious about her love life, you are in for a treat as we are about to unwrap her dating affair.
Jenny Spark's Dating Status: Committed to Husband or Career?
Different people commit different errands. Some people prioritize their personal life while there are few whose utmost priority is their work and career. The 'Wallander' actress Jenny Spark can be cited entirely in the latter scenario. In this context, the 35-year-old actress has managed to keep her fans on hold regarding her dating affair.
The actress is neither married nor have any dating affair linked so far. It is kind of eerie that the beautiful actress does not have a boyfriend yet. Well, she might also be keeping her personal matter away from the spotlight. But given her inclination in career, it seems like the only thing she is committed is to her work.
The beautiful Jenny gained her popularity from the hit tv-series 'Wallander' where she portrays the role of Emma.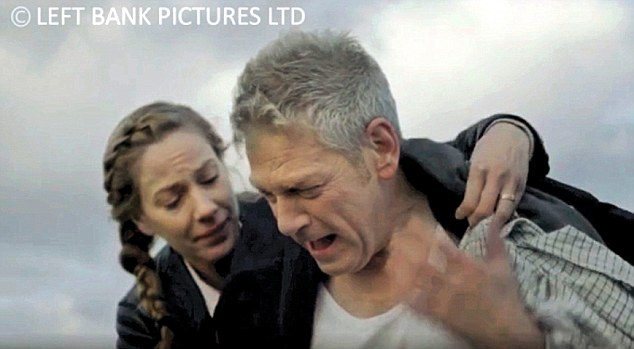 Jeany, Wallander's co-star Kenneth Branagh (Photo: Dailymail)
The British actress has been able to woo everyone with her amazing talent and hard work. The show started back in 2008 and came to an end after completing its four seasons in 2016. Some of her famous and applaudable work includes 'The Interpreter,' 'The fifth state,' and 'Red Lights.' Jeany has also appeared in an episode of the very famous series 'Sherlock Holmes' opposite Benedict Cumberbatch.
Jenny has a very witty story that addresses her journey to acting that she shared in an interview with Whats On Stage in February 2017. 
 I was studying English at university because I wanted to be a journalist. A friend and I got pissed at the pub one night and saw a sign that said 'auditions this way' with an arrow. We thought it would be funny to go half-cut, and both got parts in a production of A Clockwork Orange. We felt bad saying "we were pissed, sorry", so we just stuck with it. I thought "these excitable, creative misfits are my people".
Before acting, Jeany was studying English literature at Lady Margaret Hall, Oxford and wanted to become a journalist. But that one drunk audition changed her whole perception, and she was eventually drawn to acting. She has also added her parents thought on that matter. Explaining the matter, she said,
They were a bit surprised and slightly concerned. I was the first one in our family to go to university which was a big deal, and going to Oxford was an even bigger deal, but they have always been supportive, even if I always feel a bit of a charlatan, but they tell me story-telling has value.
In order to pursue that dream, she attended Royal Acamdey of Dramatic Art and graduated in 2007. But her journey from the University to the real movies was not that easy. Before the aspiring actress landed her big break in the hit detective series 'Wallander,' she was being told that she had an 'unusual face.'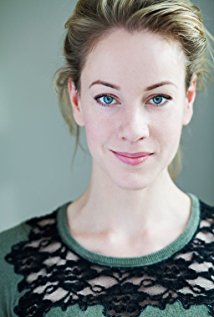 Jeany Spark's so-called 'Unusual' yet beautiful face (Photo: IMDB)
She further expressed it to the Daily Post in February 2017,
"I've got what was called a 'useful face' at drama school which basically means I'm not very pretty but I can go and do all different genres.No girl in her early 20s wants to be told she has a useful face so I think my ego was quite bruised by that at the time.But I think the teacher that told me that at the time was right - the acting world is a funny old world and you are going to get cast by some people along the lines of how you look.
But she did not let that crush her soul. Instead, the actress took that as her strength.
"I think I realised pretty quickly after graduating that having a face that you can scrub up and look really nice, a face you can rough down and look really gross, or you can move between different periods of time, is actually quite an asset.I've been really lucky to play all sorts of different characters like sitcom, comic parts, detective dramas and costume drama parts.So I'm actually quite pleased now to have a 'useful face' - I think I'd like to champion it a bit more and go hooray for the useful face."
Now, don't you think thats a true spirit of sportsmanship?
For now, the actress is pretty hooked up with her work and career that leaves tiny room for romance and dating affairs. Stay connected with us to get notifications on her life behind the cameras.