Entertainment
Who is Jessica Henwick's Boyfriend? Busy Career Holding Back From Dating
Who is Jessica Henwick's Boyfriend? Busy Career Holding Back From Dating. With the fame that Jessica has garnered along the way, she is a favorite amidst many of her followers, who love her work on-screen. However, the fans also wish to get in touch with her life off-screen.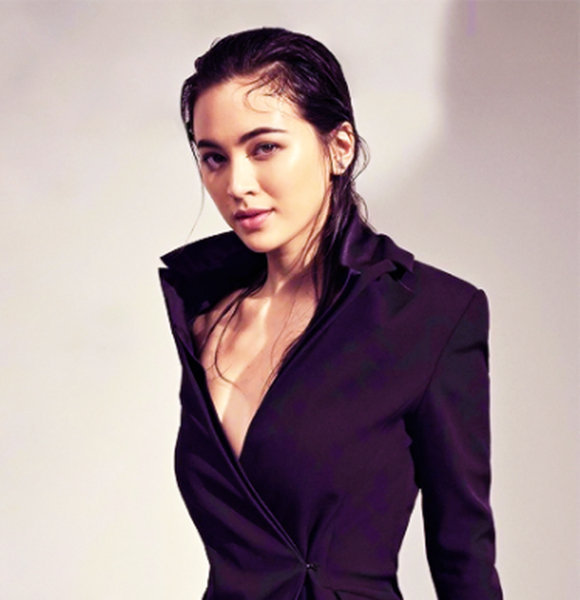 The blockbuster hit HBO series, 'Game of Thrones' is one of the most popular TV shows of all time. Aside from the lead characters of the show, such as Daenerys Targarean (played by Emilia Clarke), Cersei Lannister (played by Lena Headey) and John Snow of House Stark (played by Kit Harrington), a phenomenal character, Nymeria Sand was beautifully portrayed by no other than actress, Jessica Henwick. 
With the fame that Jessica has garnered along the way, she is a favorite amidst many of her followers, who love her work on-screen. However, the fans also wish to get in touch with her life off-screen. Well, if you are one of them as well, stay until the end as we unravel if Jessica is dating someone or, is a single lady. 
Is Jessica Henwick Dating Secret Boyfriend? 
Although many celebrities in the entertainment industry are like an open-book regarding their personal life details to their fans and the media, actress Jessica Henwick is someone who prefers to remain low-profile on such matters. And as a result of which, her love life remains under the shadows too. 
However, Jessica, who is very dedicated towards her career, maintains a great relationship with her co-stars including Finn Jones with whom Jessica has starred on two TV shows, 'Iron Fist,' and 'Game of Thrones.' The fans loved them together as a pair on-screen but, they also conjectured that their spark of romance was alive off-screen too. 
On a photo that Finn posted on his Instagram with Jessica on August 1 of 2017, many fans commented their curiosity regarding if they were dating each other. 
Again on August 22, of 2017, Finn shared another picture with Jessica and fans still wanted their curiosity to be cleared in the comment section. 
Well, although Jessica and Finn starred together in two of their projects, it doesn't necessarily create grounds that they are together off-screen as well. So, they just seem to have a great friendship with each other. 
But, meanwhile, several sources have reported that Jessica is indeed, in a dating affair with martial artist and stuntman, Johnny Yang. Although extra details like when they started to date and more, haven't been disclosed, they keep uploading pictures together on their social media. 
On October 22 of 2016, Jessica shared a picture with Johnny on her Instagram. 
Then, in December of 2017, Johnny shared a photo with Jessica via his Instagram. 
Well, as much as they seem like a sweet couple, it will be a treat for the fans if they will be more open about their relationship. So, we just have to wait until then! 
A Bit More About Jessica Henwick
The gorgeous actress, Jessica Henwick was born on August 30, in the year 1992, in England, the UK and belongs to Asian ethnicity. Jessica's parents are from different cultural backgrounds as her mother is Chinese-Singaporean and her father, Mark Henwick is British. Around the year 2015, Jessica opened up to StraitsTimes that it was difficult for her to get an acting role because of her being an Asian, 
"I was feeling rather jaded and I contemplated coming to act in Singapore. At least then I think I would be judged on my skills and not whether I'm Asian enough or white enough." 
She further added that she decided to stay in London,  
"I ended up staying in London because I got some jobs. But sometimes, I wonder how different my life would be or what I'd be doing if I had made that move,"
Well, Jessica's decision turned out to be a good one, as she got selected to cast in one of the most-coveted series on TV, 'Game Of Thrones.' Jessica starred in the Season 5 of the series, as 'Nymeria Sand' who was one of the Sand Snakes and the daughters of Oberyn Martell, portrayed by Pedro Pascal. 
Jessica Henwick as Nymeria Sand on Game of Thrones (Published on March 19, 2015) 
However, Jessica's character got killed in Season 7 of the series. Well, besides GOT, Jessica is also famous for her role as Colleen Wing in the Netflix TV series, Iron Fist.