Entertainment
Jessica Lu's Dating Saga With Boyfriend: Wedding Hint & Anniversary Suprise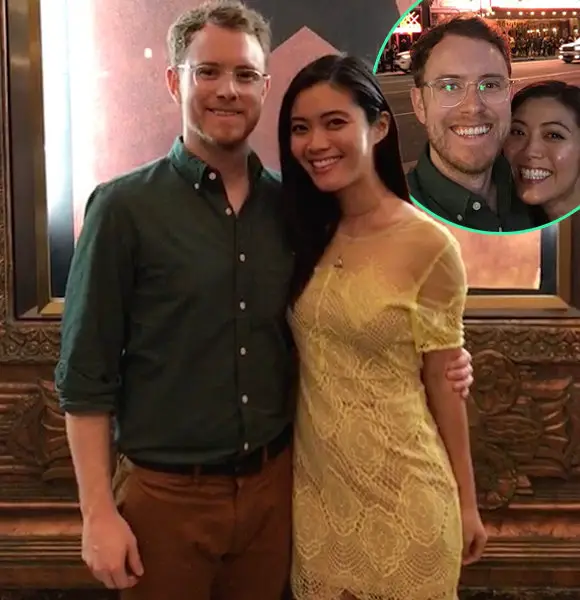 American Actress Jessica Lu is famous for appearing in the notable television series: Law & Order: LA; CSI; and 90210.
The Schaumberg native is leading a beautiful dating life hinting towards their possible marriage. 
Cinematographer Boyfriend's 1st Anniversary Suprise
On their first anniversary in 2015, her boyfriend, Christian Sprenger made her feel super-happy with precise planning and romantic gestures. The two lovebirds enjoyed a momentous dinner at an alluring restaurant before cozying up the night in a classic cottage surrounded by lavender bushes in Montecito, California.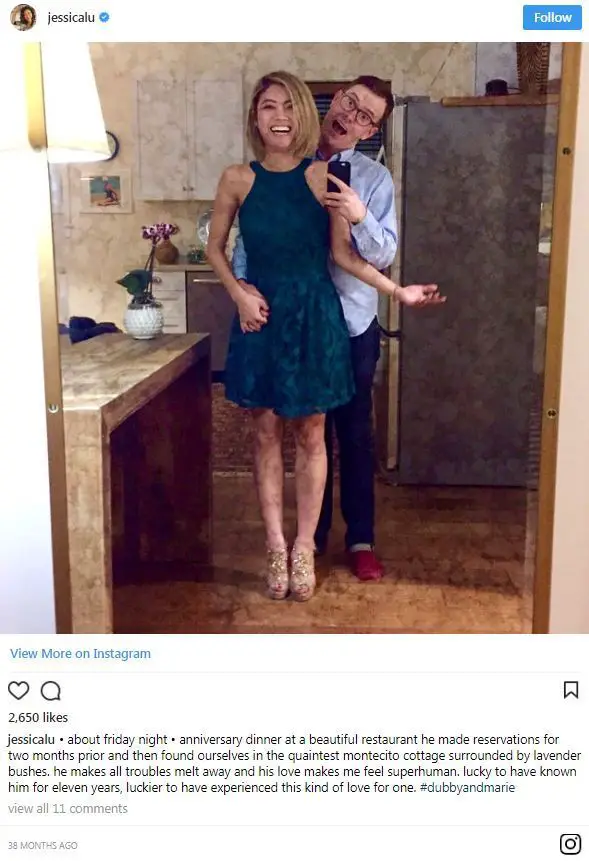 Classic Cottage: Jessica Lu and Christian Sprenger celebrate their first anniversary in March 2015 (Photo: Jessica Lu's Instagram)
The loving boyfriend had booked dinner for two at the beautiful restaurant two months before their anniversary.
Jessica Lu & Boyfriend's 2nd, 3rd, 4th Anniversary
The couple never misses a chance to inform their fans with the new stories of their life.
Jesicca, who was born to her Chinese-Japanese parents, joked about her relationship with her boyfriend on their second anniversary in March 2016. In the funny post on Instagram, she said,
"Tricked this guy into falling in love with me and dealing with my crazy for two years! HAHAHAHAHAHA PRAAAANK!!!!!" 
Again, after a year in March 2017, Jessica also shared the glimpse of their third anniversary via Instagram. On her post, Jessica and her boyfriend, Christian were seen face-timing. She attached a touching caption to the post. She said:   
"do 3 years in different countries ? FaceTime makes the FaceShine ! Love you" 
Later, on the occasion of their 4th anniversary in March 2018, she shared a beautiful snap of them together on Instagram. She cherished their love life writing a warm caption in the post.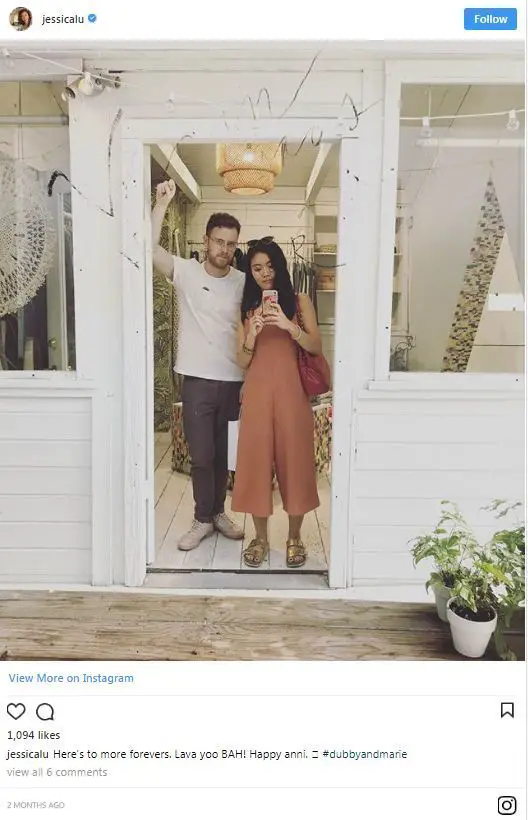 Jessica Lu and  Christian Sprenger celebrate their fourth anniversary (Photo: Jessica Lu's Instagram)
The Chinese-Japanese Descent has been dating her cinematographer boyfriend, Christian Sprenger since 2014. Before the couple dated, they had known each other for 11 years. Their social media do depict the immense love they have for each other.
Hints On Getting Married On 50th anniversary Day
The four-year-long journey has brought them together leading them sharing the same house. 
On August 2017, the mixed ethnicity actress shared a glimpse of their new house on Instagram. In the caption, she tagged herself and her boyfriend as 'mum' and 'dad' of her little furry child, Oprah, writing she shared the best life with the family of three.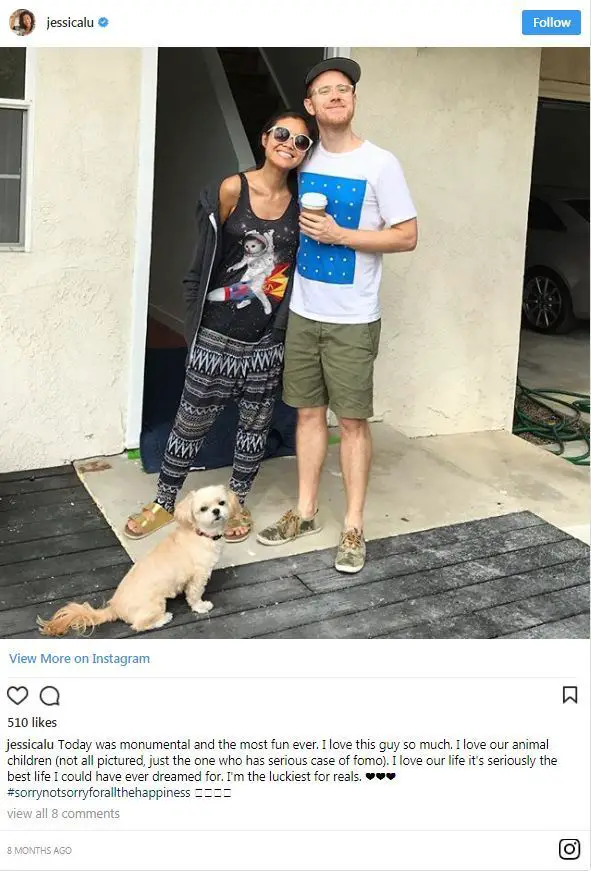 Jessica Lu and Christian Sprenger on their new home with their animal child, Oprah  (Photo: Jessica Lu's Instagram)
Two months before the post in June 2017, Jessica had Instagrammed a picture of her with her Caucasian boyfriend on the occasion of the 50th anniversary of "Loving Day," expressing her support for inter-racial marriage, and admiring belated duo Richard And Mildred Loving for battling the anti-interracial marriage laws in the 60's. 
Well, it seems that the couple is heading towards an inter-racial marriage.