Entertainment
Jessica Wright Dating Anyone Now? Gives Hint On Who Can Be Her Boyfriend
Keeping things private and far from the media and fans is what a lot of public figures tend to do. Reality star Jessica Wright tends to do the same as she has kept her lips zipped when it comes to her love life and personal relationships.
Many of fans do wonder what this beautiful lady has in stores for her love life while she has been providing hints on what sort of men she likes. So does this mean that she currently is not dating anyone? We shall find that out!
Dating with someone; hinting for who can be her boyfriend:
The model Jessica Wright has been in the industry for years. Although she has opened up about her personal life quite often, it seems she like to remain tight-lipped as of now. We are very familiar with her last dates, isn't it? If not then we will make you.
This dazzling entrepreneur has quite a few relationships which just failed to head to next level. She was previously in a relationship with her fellow cast member from "The Only Way is Essex" Ricky Payment from 2012. Their romance went on for a couple of years, and they split in 2014 after Ricky found his girlfriend cheating on him.
Caption: Ricky Payment discovers his girl cheated on him. (2015)
Video Credit: mirror.co.uk
After Ricky, she dated Apprentice star James Hill. Their dating fling started in early 2016, but their relationship was out of the limelight until the very end, as they always denied their dating. Although their relationship was confirmed, the exact reason for their split remains a mystery till date.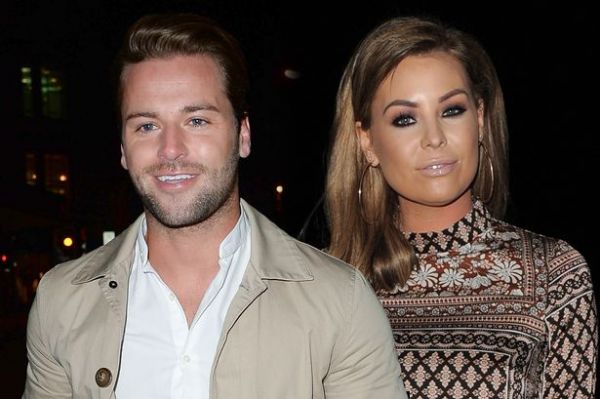 Caption: Jessica Wright and James Hill once dated in early 2016 but never accepted their relationship.
Photo Credit: mirror.co.uk
Further, The Only Way is Essex star went on to experience a nerve cracking date on "Celebrity First Date" on 2016 with personal trainer Tom. But the date went on with a rocky start after she said that she didn't like personal trainers. The date finally failed as the couple suffered compatibility issues from the beginning.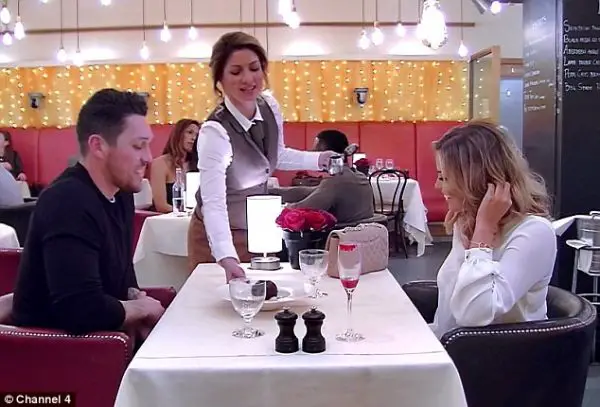 Caption: Jessica Wright went on a date with Tom in "Celebrity First Date." (2016)
Photo Credit: dailymail.co.uk
Opening up about her experience her the show, she stated,
"It was probably the most nerve-wracking thing I've ever done. I hate dates anyway but a blind date and on television - it's like my worst nightmare!"
Is mystery man her new boyfriend?
The brunette beauty possesses a tremendous amount of talent and is well and famous for the works that she carries out as a model, singer and as a reality star. But as of now, she hasn't talked much about her private life
This reality star is yet left to reveal much about her love life. But lately, she was spotted with a mystery man. She was seen cuddling up during a night on the town.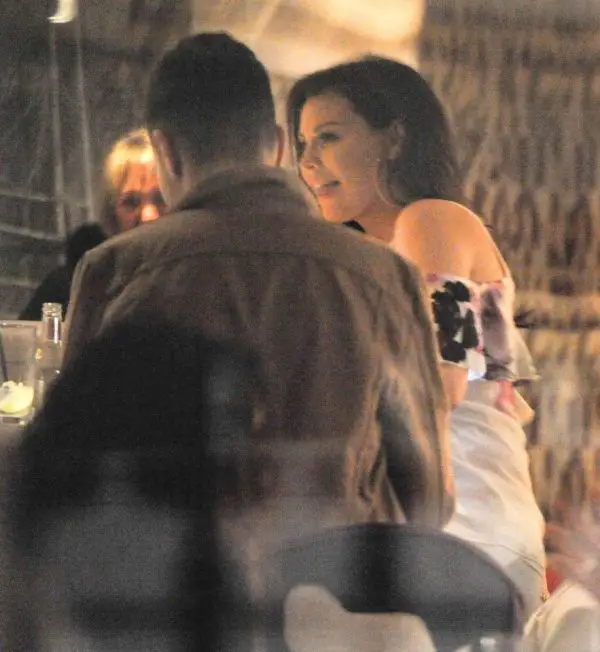 Caption: Jessica Wright was spotted cuddling up with a hunk. (2017)
Photo Credit: thesun.co.uk
Still, the identity of the mystery man is concealed one. Hope she will come out with that as well.
Quartet talent beauty started her career in 2010 with her work in ITVBe reality TV series, "The Only Way is Essex" that ultimately became her work credit for which she is well known. Further, she went on to pursue her singing career in 2012. Her debut single "Dance All Night" peaked at the number 36 on the top of US Singles Chart.
Furthermore, she has been endorsed by the UK-based lingerie in 2015, and currently, she is also a face of teeth whitening brand Diamond Whites. All her work must have contributed a lot to make an impressive net worth, but the exact figure is yet left to be revealed officially.