Entertainment
Jill Kargman From 'Odd Mom Out' Has Reached Family Goals With Husband! See Without Envying If You Can
Jill Kargman From 'Odd Mom Out' Has Reached Family Goals With Husband! See Without Envying If You Can. When you hear a simple yet beautiful love story, you would like to believe that true love still exists. Similarly, multi-talented Jill Kargman is one lucky woman, who will make you believe in true love, as she is happily married with her husband and children, while simultaneously doing what she enjoys the most.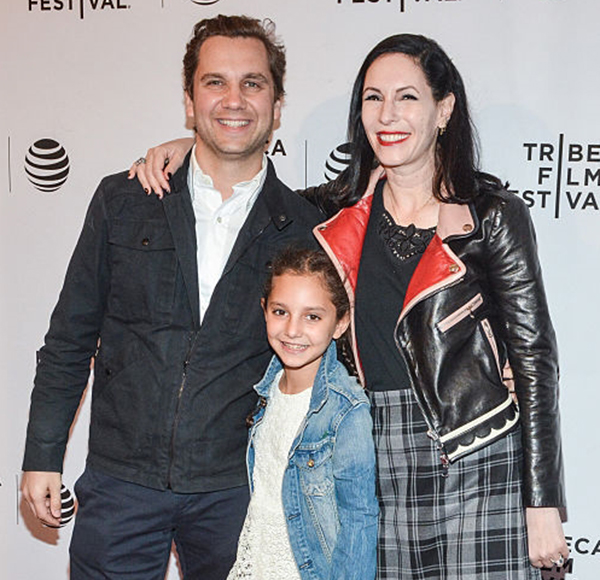 Along with an outstanding career, the multi-talented actress Jill Kargman is one lucky woman, who remains fortunate when it comes to the personal aspect of her life as well. She is happily married with her husband and children, while simultaneously doing what she enjoys the most.
Let's take a peek at Jill's life, and get acquainted with her! 
Jill Kargman's Family With Husband and Children:
Jill Kargman was a fresh graduate from the Yale University when a lady approached her at her Grandmother's home in Boston and fixed a date with her grandson.
Jill was excited to meet her blind date, but to her disappointment, on the date night, her date confessed that he is gay and had shown up in the evening because he did not admit his sexual preference with his grandmother.
Later, in July 2000, Betty Bloomberg, a friend of Jill's grandmother, helped arrange an introduction to Harry Kargman while Jill was dwelling on her breakup. Betty approached Jill and said,
''His name's Harry, and he's gorgeous and so successful.''
Harry Kargman was told about Jill's earlier experience of a blind date, which is why Harry didn't want to take any chances, so he left a message on her answering machine,
''I swear I'm a hot-blooded heterosexual male.''
Jill and Harry decided for dinner on a Saturday night and the first ever date night surprisingly went smooth. They even went to a downtown piano bar. Recalling the time when he met Jill, Harry shared,
''I was logging 120,000 miles a year, living on my cellphone -- my personal life was nonexistent,'' 
Jill's friend Trip Cullman shared Jill's feelings for Harry as,
''She was interested from the get-go. She tried to play it right, but she wanted to make it work.''
During their courtship period, Jill and Harry went on a cross-country drive followed by a biker rally in Sturgis, S.D., and attended Kennedy Center Honors in Washington.
As they felt that they were ready to take their relationship to the next level; they got married on April 27, 2002, at the Century Association in New York.
Jill and Harry had a traditional courtship and marriage. Jill's statement showed her happiness clearly.
''I never thought my life would be so 'Fiddler on the Roof'!''
Today, Jill is a happily married woman with a loving husband and three kids Sadie, Ivy, and Fletch.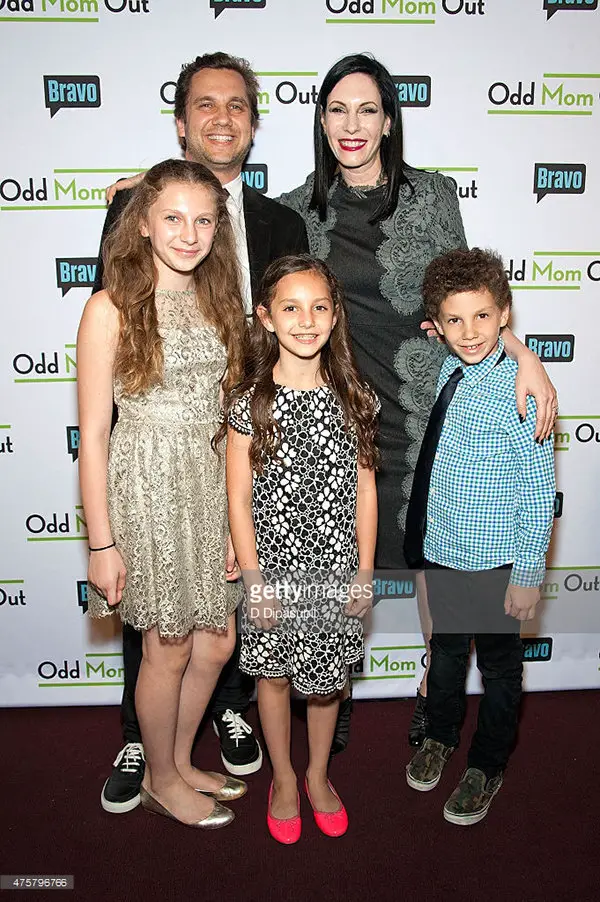 Caption: Jill Kargman's with her husband Harry Kargman and their three lovely kids.
Photo Credit: Getty Images
Now let's get acquainted with few other details about Jill.
More About Jill Kargman:
Jill is a writer, author, and actress based in New York. She is best known for her scripted comedy show on Bravo TV, "Odd Mom Out." She is the writer, creator, producer as well as the star of the show, Odd Mom Out, where she is Ms. Kargman- a satirical version of herself who brings forth the funny side of raising kids on the Upper East Side, NYC.
Most of us think of having a tattoo; either the thought is limited to just an idea, or we muster the courage to get one. Jill, after waffling for ten long years, finally decided to have a tattoo. She shared her decision with her fans via Twitter back in July 2009.

Jill's love for tattoos is alive; in an interview with Late Night with Seth Meyers in 2017, Jill proclaimed that she would soon be getting a tattoo with her 79 years old dad.
Caption: Jill Kargman reveals that she is going to get a tattoo with her 79 years old dad. (Published on Sep 12, 2017)
As a mother of three kids, it was convenient for Jill to write novels for the comfort; since it allowed her to be home with her children. Her books include Momzillas (2007), Arm Candy (2010), and she has also co-written books with Carrie Karasyov; some of them are Wolves In Chick Clothing (2005), Summer Intern (2009), Bittersweet Sixteen (2009).
Moreover, she has worked as a freelancer for more than ten shows for MTV and has already written more than 100 articles for magazines, like Harper's Bazaar, Vogue, Teen Vogue, style.com.
Jill also entertains her audience for one hour in bi-weekly radio shows on Radio Andy, channel 102, and SiriusXM. Jill's success has bestowed her with a splendid sum as well; however, the actual figure of her net worth remains confined.