Entertainment
Jimmy Tatro Has a Girlfriend? His Dating Status After Romance with Actress
Jimmy Tatro Has a Girlfriend? His Dating Status After Romance with Actress. After gaining 2.7 million subscribers on Youtube—and still counting—Jimmy Tatro landed in acting through the Netflix series American Vanda. Tatro shortly started dating the actress Emily Osment.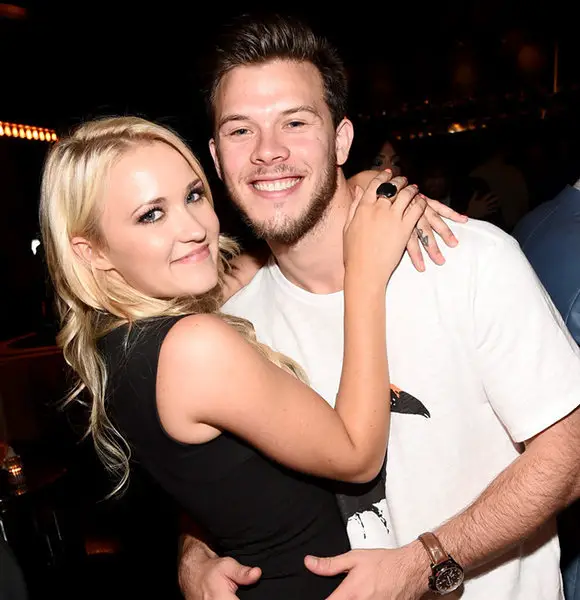 Two people who share the same occupation dating each other should not come off as a surprise. In fact, the work and career take so much effort and time that there is barely enough space to meet new people outside the field.
The entertainment business is thriving with beautiful and talented people and is swarming with news about relationships, dating affairs, breakups, divorce, and marriage. Among the many talents that exist in the fraternity, we are here to talk about one particular actor, Jimmy Tatro. 
He was dating an actress a while ago, and if you want to know about his current dating scenario, scroll down!
Jimmy Tatro's Dating Status and His Actress-Girlfriend:
For a while now, Youtube has been an incredible platform for people to showcase their skills and reach out to their audience. Because of their Youtube stardom and talent, most of them get the privilege to land in Hollywood and big screens.
The scenario can be linked to the Youtube-star-turned-actor, Jimmy Tatro. While his professional life is out in the social media, his love life is opposite of that. 
He was dating the actress Emily Osment. The duo was very much in love and was often spotted together.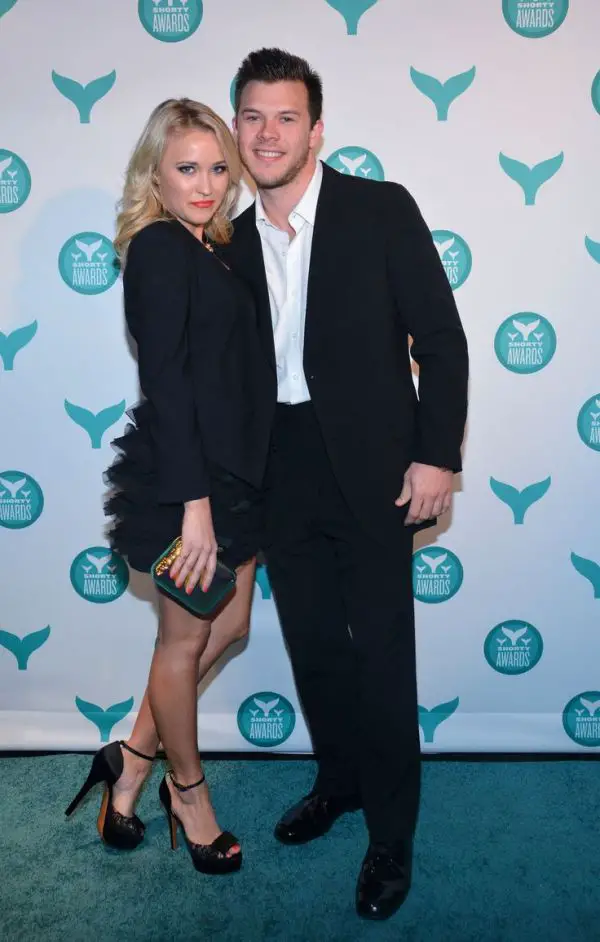 Caption: Emily and Jimmy smile for the camera during Shorty Awards
Photo Credit: Pinterest.com.
Emily expressed that they both prefer not to talk about their relationship in interviews, but they took the liberty to flaunt one another on their social media.
"We don't publicly talk about it but if you follow us on social media, you could figure it out.
The pair met each other through a mutual friend back in 2013. But the relationship only lasted two years as they announced their breakup in 2015. He does not talk about his love-life with his fans openly but is often up for a whimsical Tweet.
Remember how everyone was so happy when gay marriage was legalized in 2015? Well, Jimmy was one of them, and he had two things to be happy about that day. Take a look!

Lately, it seems like Jimmy is single and is focusing on his work. But he did share a notion about wanting to be in a relationship, but only on Sundays. You heard it!

But the actor is single at the moment, even on Sundays.
His love-life might be going through a rough patch at the moment, but his career is smooth as silk.
The actor has been a part of some fantastic movies like 22 Jump Street opposite Channing Tatum. We can't deny that a film featuring two shirtless hotties is, without a doubt, a must-watch. His other movie credits include Grown ups 2 and Blue Mountain State.
After gaining 2.7 million subscribers on Youtube—and still counting—he landed in acting through the Netflix series American Vanda.The 25-year-old multitalented actor enjoys a net worth of $2 million.