Entertainment
Joe "The Kahuna" Kernan Takes Counsel From Girlfriend Turned Wife of Ten Years Penelope Scott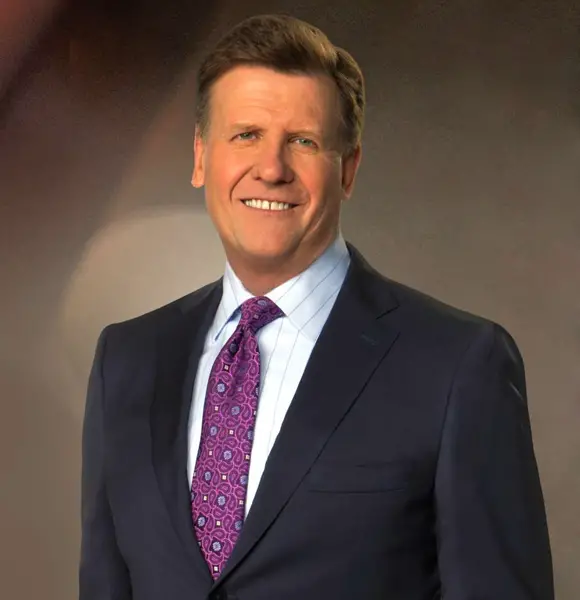 It might be surprising for those who have known Joe Kernen as "The Kahuna," the one who is not afraid to get his point across. Obviously, his wife must be straightforward in nature to give guidance to such a bold man. Let's find out who is the woman behind Joe's success after all.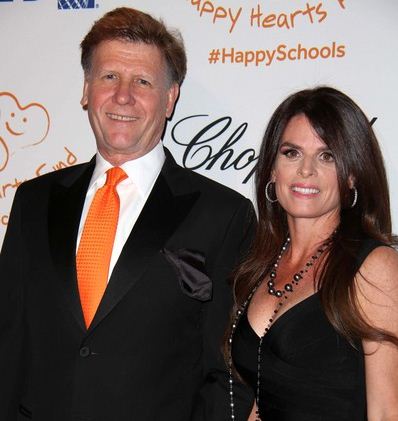 Caption: Joe Kernen and His Wife Penelope Scott
Source: spokeo.com
If you don't know Joe's wife, Penelope, is also an extraordinary individual. Don't forget that Penelope has worked in CNBC as a commodity trader and producer of "Squawk Box".
Joe first met Penelope at CNBC in 1996. Their high profile wedding took place in on a golf course, on the 18th tee of the four seasons Kona Hualalai in 1998. 
Till this day, they have perfectly balanced their professional and personal life. In spite of being occupied on stock analysis, long term boyfriend-turned-husband Joe has given time for the family. Their marriage has survived for 18 years now. The couple is happily married and has two children.
We have seen numerous high profile wedding wound up with separation. But their case is different. Joe and Penelope have always supported one another personally and professionally. As a result, their marriage has never seen a divorce. He also likes to take advice from his wife, Penelope Scott. In the interview with businessinsider.com, he conceded that his favorite person to take advice was his wife.       
Kernen family has also helped their children to learn about "Capitalism" and its assaults to the kids. From today.com, we have known that Joe and his daughter, Blake, co-authored "Your Teacher Said WHAT?!" which talk about the positive and negative impacts of Capitalism to the kids.
You can know more about the book from this video.
A look at Joe Kernen and Penelope Scott's mansion
Joe Kernen and his family reside in New Jersey where they own a magnificent century old house. The family bought the house off of Penelope Scott's mother, which also was her childhood home.
Not only that but the couple hired a band of professional renovators to rebuild their mansion into their dream house. The house that lies in Short Hills, New Jersey was remade while using every reusable part possible to retain the sense of Nostalgia.
Penelope talked about the renovation project stating,
"The leaded windows were all redone, and I found four pairs of original French doors in a closet in the basement and was able to use them in the wet bar gallery. We even used all the original brass doorknobs and hinges."
Caption: The refurbished dwelling of Joe Kernan and Penelope Kernan.
Source: architecturaldigest.com
Joe Kernen: A Short Bio:
Joe Kernen was born on January 6, 1956, in the United States and currently ages 60 years old. He is a graduate of the University of Colorado where he earned his bachelor's degree and later attended to Massachusetts Institute of Technology where he got his master's degree in molecular biology, and he worked on cancer while there.
Joe Kernen is currently the co-anchor of CNBC's popular program "Squawk Box."