Entertainment
Joely Richardson Reveals On How Divorce Took Place With Husband; Talks About Moving On From Sister's Death
While there are so many people who get frustrated because of a failed relationship, there are some, who learn a lesson from it and live there life the way they like.
Likewise, English actress Joely Richardson is one of those personalities, who has moved on from a failed marriage and lives her life with full pride. However, Joely has spoken about how the divorce took place. 
The beautiful and talented actress Joely married Tim Bevan in 1991.  Tim is the co-founder of Working Title, the studio behind Bridget Jones's Diary. 
They even had a daughter together named Daisy Bevan born in 1992 who looks like her mother. The pair stayed together for around six years but had a separation in 1997. The pair then shared the joint custody of their daughter.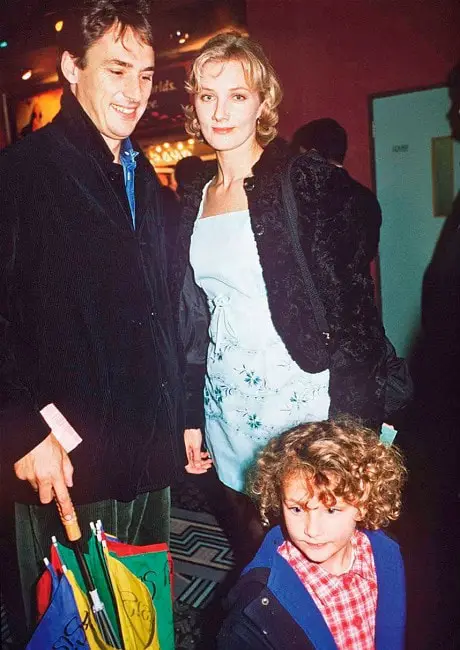 Caption: Joely Richardson with her ex-husband Tim Bevan and their daughter Daisy in the year 1995.
Photo Credit: The Telegraph
Talking about the divorce, Joely said that her husband left her for a younger woman. The younger woman was none other than Amy Gadney who was 24-year-old at that time.
Despite a tragic divorce, Joely still has a beautiful daughter to remember from her past relationship. Daisy, who is now twenty-four-years-old, is following the footsteps of her mother and her family. 
The young and beautiful Daisy is working hard to make her place in the film industry.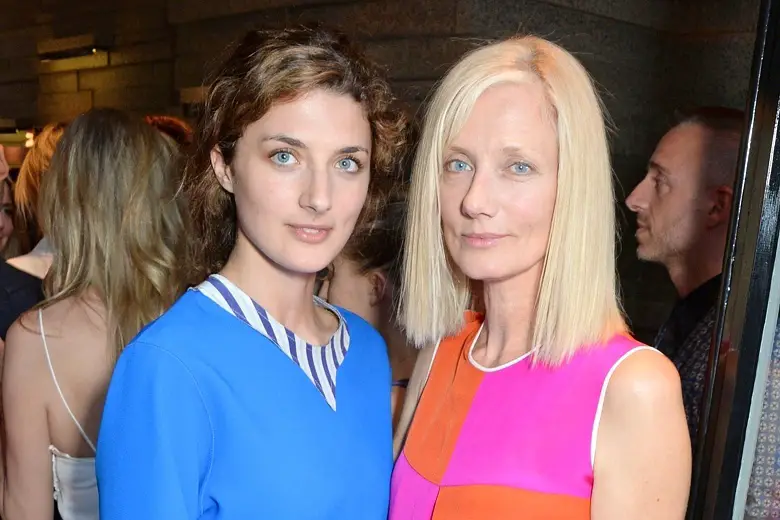 Caption: Joely Richardson and her daughter Daisy Bevan in the new BBC series The Outcast in 2015.
Photo Credit: The Times
In the year 2008, Joely was found romancing with her multi-million Russian lover Evgeny Lebedev. The duo was spotted enjoying a dinner at the Serpentine Gallery in Hyde Park which was hosted by Louis Vuitton and Richard Prince.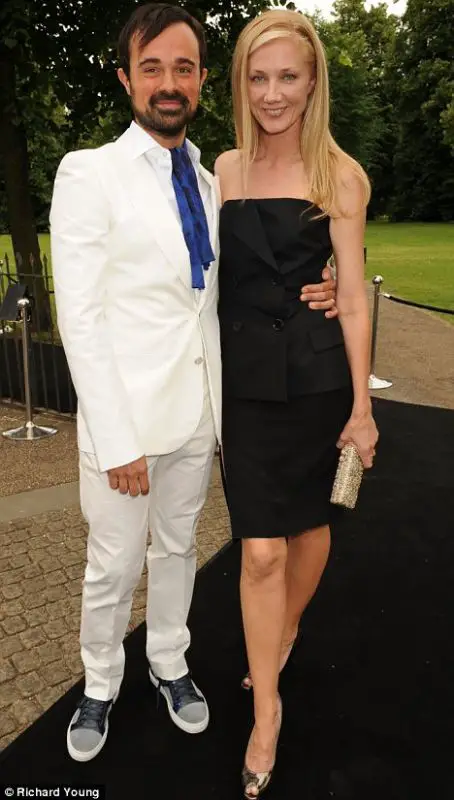 Caption: Joely Richardson with Evgeny Lebedev at a dinner at the Serpentine Gallery hosted by Louis Vuitton and Richard Prince.
Photo Credit: Whosdatedwho
They were also seen together in Rome on a romantic trip where they were spotted kissing. Likewise, Joely was previously linked with her on-screen son from Nip/Truck, John Hensley, but she never had a serious and long term relation after her divorce.
Joely talking about moving on from her sister's death.
Joely's Sister Natasha, 45, died in March 2009 in a skiing accident in Quebec which was another tragedy that happened to Joely. Joely, who describes that incident as "like a giant explosion" has overcome the tragedy after four years.
Caption: Actress Natasha Richardson tragically died at the age of 45 on March 2009, the family member were left devasted. 
Joely has shared about Natasha's death in an interview in 2013 where she said-
"Tasha leaving us was just absolutely heartbreaking, and it was heartbreaking over a very long period of time."
She further said;
"Going into restaurants, an airport, a café — in a way it was a beautiful thing, that people cared about Tash enough to come up to me — but it was a constant onslaught of something I wasn't ready to accept for a long time. So I became very private and cut myself off."
moreover, she added;
"I suddenly realised that enough time had gone by for me to accept that this was the new way of life and to really start embracing joy. It's too easy to be a victim, and it's boring."
Joely is now continuing her acting career by appearing in different films and television series. Recently, she has appeared in Papa: Hemingway in Cuba (2015), Snowden (2016), Fallen (2016), and Emerald City (2017).