Entertainment
Johanna Braddy And Longtime Boyfriend Freddie Stroma Finally Got Married; A Look Back To Their Affair
This year, 2017 has started off pretty great for actress Johanna Braddy. Firstly, the American actress tied the knot to her UnReal co-star Freddie Stroma in holiday's season and the hit ABC's show Quantico is returning for its second season.
But how well do you know Johanna Braddy and Freddie Stroma? What about their relationship?
Freddie Stroma, who played in the dating show on season one of Lifetime's UnREAL, and Johanna Braddy, who was his favorite contestant in the show, are married on December 30, 2016.
The two lovebirds sealed their long-lasting love and exchanged vows at The Stables in Atlanta, Georgia at Foxhall Resort and Sporting Club on December 30, 2016. The bride planned the marriage ceremony and reception along with Braddy's mother, Jo Beth Braddy.
In August of 2016, Braddy leaked few wedding details revealing that both were planning on getting married during the time of holidays. The Quantico star  said to PEOPLE:
"Freddie's family is coming from Europe and Asia and we're all going to be together. So that's gonna be different. Super southern family. Super European family!"
Moreover, she added:
"He's so sweet. I've met most of his family and they're precious, and my family's Southern and super welcoming," she added. "So I think it will be great."
Both actors met on the set of the addictive, borderline disturbing drama while filming a season one of the hit faux reality romance series and have been dating ever since.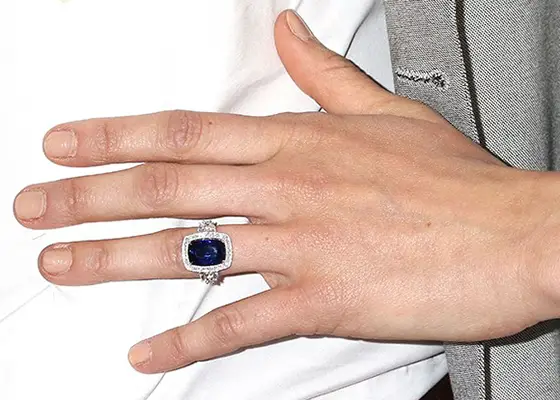 Caption: Johanna Brady was flaunting her Engagement Ring during an event on May 17, 2016.
Photo credit: brides.com
It was Braddy's boyfriend Freddie Stroma who proposed Johanna in Vancouver in May of 2016, and the couple soon made their red carpet debut as an engaged couple. Johanna Braddy was seen with a diamond engagement ring in the event.
Stroma's representative told the PEOPLE:
"We can confirm that Freddie Stroma and Johanna Braddy are engaged. The proposal happened Sunday in Vancouver. They are both thrilled."
Speaking at Quantico press event in New York City 13th January 2017 the actress talked about her special day saying:
 "We're both just so happy.I love saying husband now, I smile every time I say it. It was the best day."
The actress also said that her favorite moment was walking down the aisle with her father and seeing Stroma. She added:
 "Just walking down the aisle with my dad and saying 'I do,' that was the heart of it. We just wanted to be married. It wasn't about the ceremony, reception or the party, it was about getting married."
Because of their busy schedules in TV, the newlywed couple had to put their honeymoon on hold as Stroma will be starring in the ABC drama, Time After Time which premiering on March 5, and his wife Braddy is on the set of Quantico in New York City.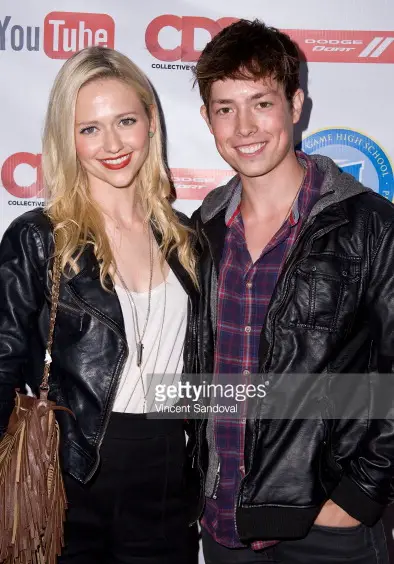 Caption: Actors Johanna Braddy and Josh Blaylock attended the YouTube space world premiere event 'Video Game High School 2' at YouTube Space LA on July 24, 2013.
Photo Credit: gettyimage.com
Despite her divorce with Josh Blaylock in 2014, the actress is having a perfect relationship with Stroma. As per source, she married Josh Blaylock on November 11, 2012. After her divorce with Josh Blaylock, the actress cleared the air that they are still married through her Tweet and stated that they are still great friends.
She has played the lead role in movies like Grudge 3, web series Video Game High School and Quantico. Through her impressive career, her net worth is that of $3 million.