Entertainment
John Boyega Not Gay; Reveals Girlfriend Qualities, Getting Married On Cards?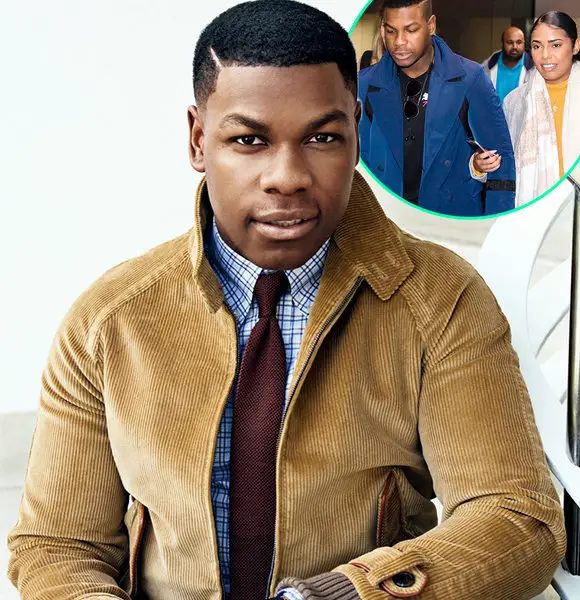 Nigerian-American actor John Boyega is famous for playing Jake Pentecost in the 2018 movie Pacific Rim: Uprising. Starting his career as a child actor in theatres, he has now successfully made his transition to mainstream Hollywood.
John's personal life is filled with link-ups and girlfriends which were mostly rumors. But the 26-year-old actor wanted a girlfriend who can relate to his religion.
Relationship Status and Girlfriend
John has a quite complicated dating history and the fact that he is an actor hasn't helped him in finding a suitable partner. Appearing in The Graham Norton Show on April 2018, John revealed that one of his exes dumped him after knowing that he was a cast member in the Star Wars movie. He said in the interview,
"She didn't know what I did until we were driving through Times Square. She goes 'What do you do for a living?' [I] looked up and I said, 'That.' It was me over a lightsaber"
Back in December 2017, John was spotted with a mystery woman while arriving in the UK for the premiere of Star Wars: The Last Jedi.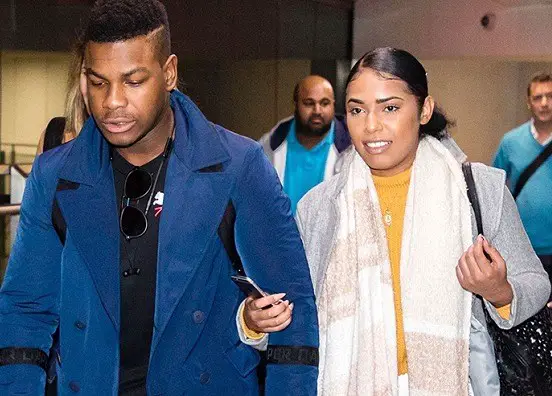 John Boyega arrives in the UK with mystery woman and alleged girlfriend (Photo: Yabaleftonline.ng)
But, the theories were crushed after John was spotted with another woman.
On May 2018, John was seen with British actress, Letitia Wright, at the red carpet of the 2018 Met Gala; which gave rise to the couple being in a relationship.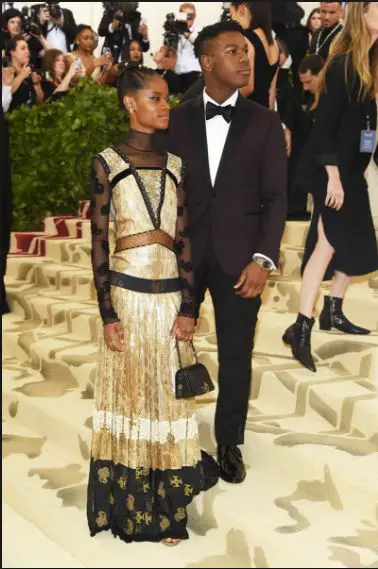 John Boyega attends 2018 Met Gala with Letitia Wright (Photo: Laineygossip.com)
However, the claims were disproved after the two were revealed as just good friends and there was nothing romantic going on between them.
So, John is currently single with no girlfriend, but he has shown interest in dating a woman if she can fulfill his requirements.
Requirement To Date
John is a God-fearing person and wants the same quality in his girlfriend. In a 2018 interview with New York Times, he revealed that his first and foremost necessity while choosing a suitable partner is that she should be a Christian.
Furthermore, in the past, he had shown interest in getting married to a Nigerian wife and even visited Nigeria for the sole purpose of finding a spouse. However, his campaign didn't work out successfully and he had to return alone as a bachelor.
Gay Character In Star Wars?
John Boyega played a stormtrooper, Finn, in the 8th movie of the Star Wars franchise, The Last Jedi. In the film, his chemistry with Oscar Isaac (who plays Poe Dameron) is much appreciated by the fans.
In one of the scenes, Oscar compliments John for his jacket, and the way they look at each other has spread rumors among fans that the two characters could be in love.
Although the gay angle was not confirmed in the movie, still John doesn't completely rule out the possibility. He said in an interview with Metro on October 2017,
"I think that Oscar is always looking at me with love in his eyes, and I guess that the fans saw it. And then they realized that either he needs to chill or come out."
Further, the official Star Wars book had revealed a plot of gay love among two male characters. Director JJ Abrams stated that more LGBTQ characters would feature in the franchise's upcoming movies.
Stay with us for more updates regarding the all-time successful star and also about his personal and romantic life.